Telemetry failure cuts FP2 short for Albon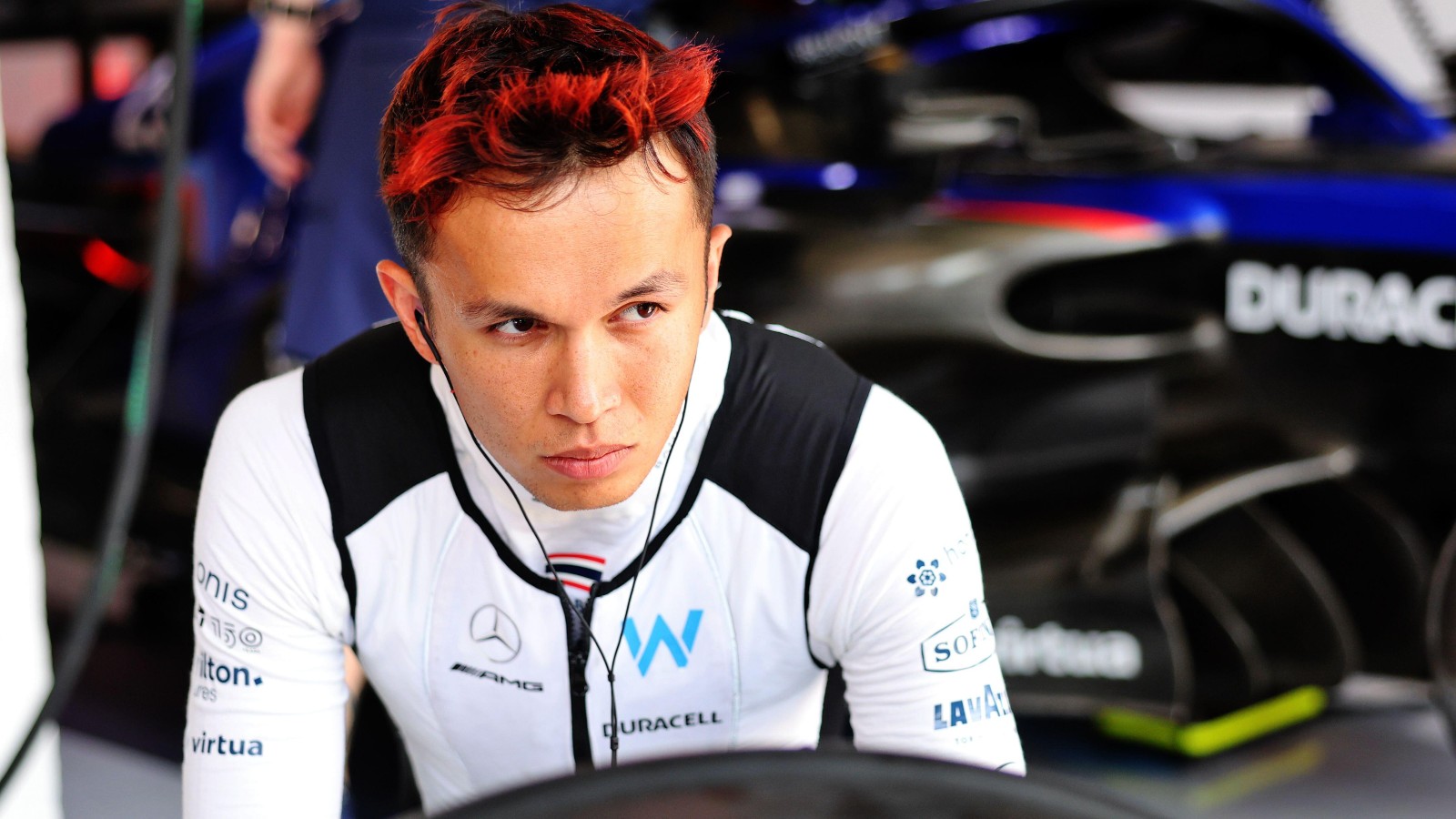 Alex Albon was forced to cut his race run short in Hungary practice due to what the Williams teams diagnosed as a "telemetry failure".
It was a rough FP2 for Albon in Hungary, who early in the session spun at Turn 1, ruining that set of soft tyres.
He did get going again but was later forced to abandon his race simulation due to an issue which, when speaking to the media post-session, he said he did not understand.
"I don't really understand it to be honest, so we'll have a look at it," he said.
"We didn't really do a proper short run and we had to cut the race run short, not a smooth session today.
"But anyway, we will go into tomorrow, it's likely to be wet, so a bit of a reset for everyone, so I think it won't hurt us too much."
The yellow flags flutter briefly as Alex Albon spins off at Turn 1

He's back on track now but with some flat-spotted tyres#HungarianGP #F1 pic.twitter.com/P4YdF1b1bB

— Formula 1 (@F1) July 29, 2022
Williams's head of vehicle performance Dave Robson shed some light on the situation, explaining that a telemetry issue had prompted Williams to end Albon's FP2 early as a precaution.
"In FP2 Alex flat-spotted his main set of soft tyres before he had a chance to set a lap time and so he finished at the bottom of the timesheet," Robson told the Williams website.
"However, although we were struggling for overall grip today, we know that there is a lot more to come from him.
"Alex also suffered a telemetry failure during his high fuel running and so his session finished early as a precaution."
With Albon propping up the FP2 timings, team-mate Nicholas Latifi managed only P18, the Canadian racer revealing that the FW44 is struggling with downforce and balance issues.
"Very tricky, I think we did learn quite a lot, but it's clearly not where we want to be," he told reporters in reflection on his Friday running.
"We are struggling quite a bit more than we hoped to be, we seem to just be missing quite a bit of downforce and as well struggling with some little balance things here and there.
"Obviously we can't really do much about the downforce because everyone puts their max downforce configuration here, so it shows us a direction for back at the factory that we're still missing some.
"I think there are some things we can do to improve the balance, it was a real struggle today, the track conditions didn't help, it was super super hot, at least we won't be struggling with that the next days."
Nonetheless, Latifi says his confidence behind the wheel of the FW44 has been improving in recent rounds, allowing him to push the car closer to its limits, even if it is not particularly competitive.
"I think the confidence has been building over the past three, four rounds with the car," he said. "Even if it's not to my liking, and even if it's not competitive, I at least feel I can push it hard and get what I feel is close to the max out of it.
"So, I think, especially at a track like this, that's so technical, you do want to feel at one with the car. Probably going to be more important tomorrow in the rain!"
Looking ahead to the Hungarian Grand Prix
The Hungarian Grand Prix is the final race before Formula 1's summer break.