Albon ignoring '95%' of outside criticism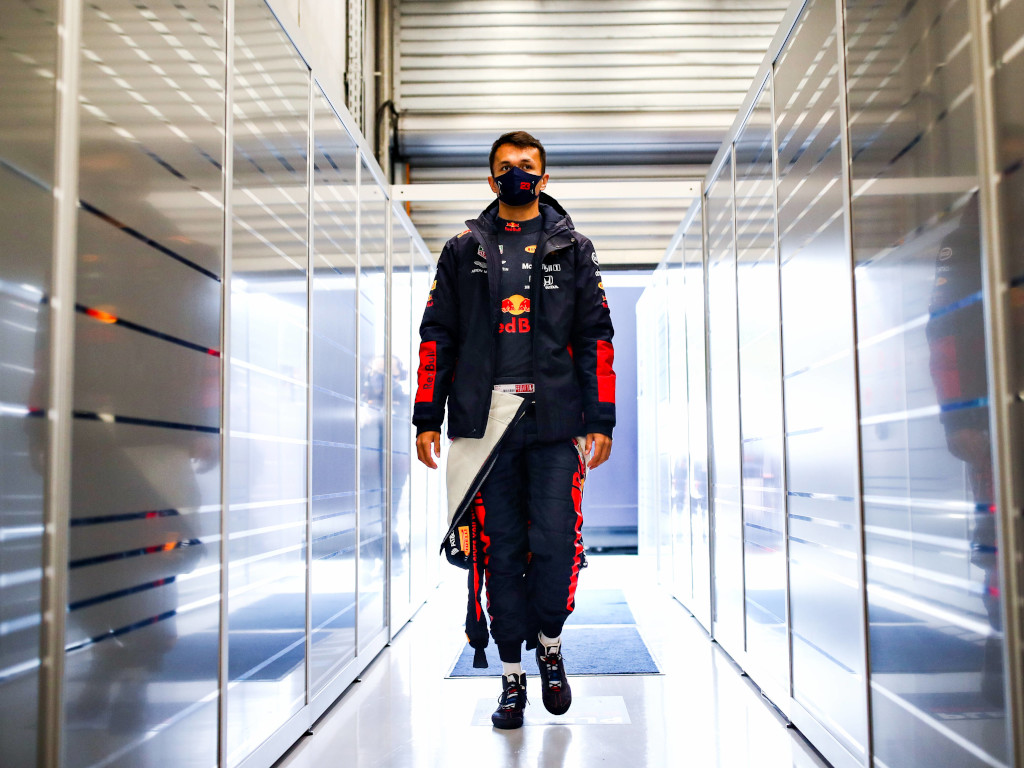 Yet again failing to join Max Verstappen in the battle for the podium at Spa, Alex Albon says he's able to ignore "95 percent" of the criticism aimed at him.
Albon was P6 in Sunday's Belgian Grand Prix, 43 seconds behind race winner Lewis Hamilton and almost half a minute down on his own team-mate Max Verstappen.
While the Dutchman secured his sixth podium finish of the season, Albon has yet to spray the champagne with his best result his P4 from the Styrian Grand Prix.
The Thai-British racer's latest performance led Hamilton to state that Red Bull is being let down by having only one driver in the fight.
"What you have got to look at with the Red Bulls is that they do have a very good car," Hamilton told Sky F1.
"People downplay it but they have got a very strong car and Max is doing a great job with it.
"Unfortunately both drivers aren't there like me and Valtteri [Bottas] are there.
"That makes it harder for them. I've experienced that myself many years ago when I was at McLaren and I was the driver always at the front.
"I didn't have the team-mate backing up so you equally don't get the constructors' points but then you also can't play strategy on the cars you are racing again.
"So Red Bull have that and Max is sort of there on his own."
It is not the first time that Albon's ability to enter the fray has been called into question with Jolyon Palmer saying earlier this season that he brings nothing to fight while Ralf Schumacher believes Red Bull need to drop him in favour of Sebastian Vettel.
Albon, though, is not letting the criticism get to him.
Asked by Sky if he is 'able to ignore the outside noise', he replied: "I'd say 95 percent of it, I just don't check it.
"People can say what they want about me, I don't care what people think, I have my own version of how things went.
"All I know is that after a Saturday, let's say a bad Saturday, Sunday after a good nights' sleep I'm raring to go and I can put it behind me pretty well and get on with the job."
Get your hands on the official Red Bull 2020 collection via the Formula 1 store
One thing going in his favour is what seems to be unwavering support from Red Bull Racing.
While in the past the team has dropped drivers that it feels are under-performing, both Helmut Marko and Christian Horner has been giving the driver their full support.
Albon added: "I feel a lot of support, I really feel like they want me to do well.
"And of course I want to as well, so I feel really good inside [the Red Bull programme].
"They know it's not easy and we are trying to make it work, that is the goal obviously.
"And I know once it works and I start to feel more comfortable that's really when everything will pick up."
Follow us on Twitter @Planet_F1 and like our Facebook page.