Albon holding IndyCar talks as F1 alternative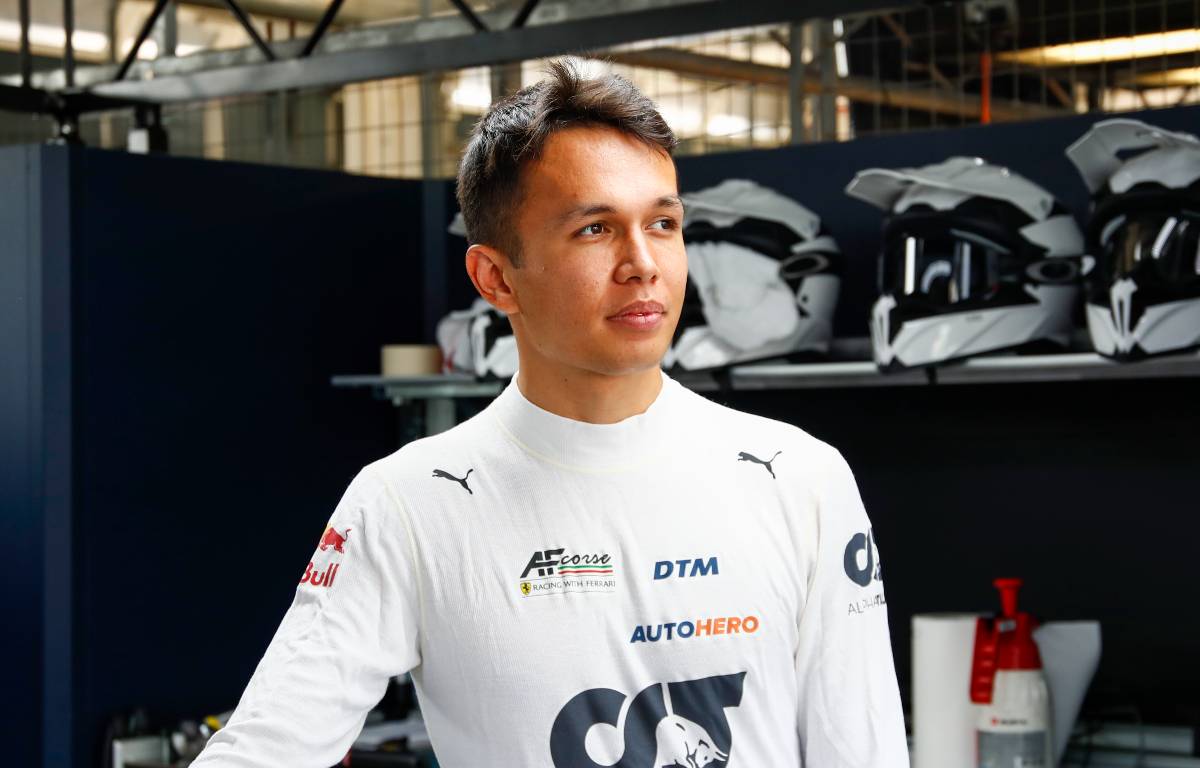 Alex Albon says IndyCar could be near the top of his list if he cannot secure a Formula 1 race seat for 2022.
Dropped by Red Bull at the end of the 2020 campaign after a season-and-a-half as Max Verstappen's team-mate, Albon is serving as their reserve and simulator driver this year and has been praised for his contribution to their World Championship assault.
But his goal is to be back racing in F1, even though he has been keeping his hand in competitively in the DTM series – he has participated in each round so far, finishing third twice and is fifth in the drivers' standings.
This weekend, the 25-year-old has travelled to Indianapolis to have a look at IndyCar, which is taking place on the road course there – and Albon has indicated he is also putting some feelers out in case no team, either within or outside of the Red Bull set-up, can fulfil his aim of racing again in Formula 1.
Red Bull merchandise is available to purchase now via the official Formula 1 store
Great day testing! Silverstone in an F1 car will always put a smile on my face 😁 pic.twitter.com/86H1cOr3bD

— Alex Albon (@alex_albon) July 20, 2021
"I want to see what's out there," Albon told IndyCar.com. "My main goal is to be in F1, but there's never a 100% certainty on that, so you've got to have plan B and C to see what else is out there.
"I've always had that interest in IndyCar. You see it on the rise now, especially with the viewership and everything going up.
"It's been really interesting to see. It's hard to say if it's something I would want to be doing. I'm seeing a few teams there right now. I want to chat with them and see what's out there so I can decide what I'm going to do.
"Let's just say if the right opportunity is there, or let's say the lack of opportunity is there in F1, and there's a good opportunity in IndyCar with a good team, and if in these next few days I think it's something I would enjoy, obviously then the odds go up."
Albon has been encouraged by how his former F1 rival Romain Grosjean has adapted to IndyCar life, with the Frenchman having finished second, fifth, seventh and 10th in four of his eight races in the American series so far this year.
"Seeing what Romain's doing, it's been really interesting," said Albon. "I just wanted to see what he thinks about it.
"Is he happy? Of course he's happy. He's always got a smile on his face. How was that transition for him, and how did he feel in IndyCar straight away? He looks very comfortable here."