Albon went karting with Button in the off-season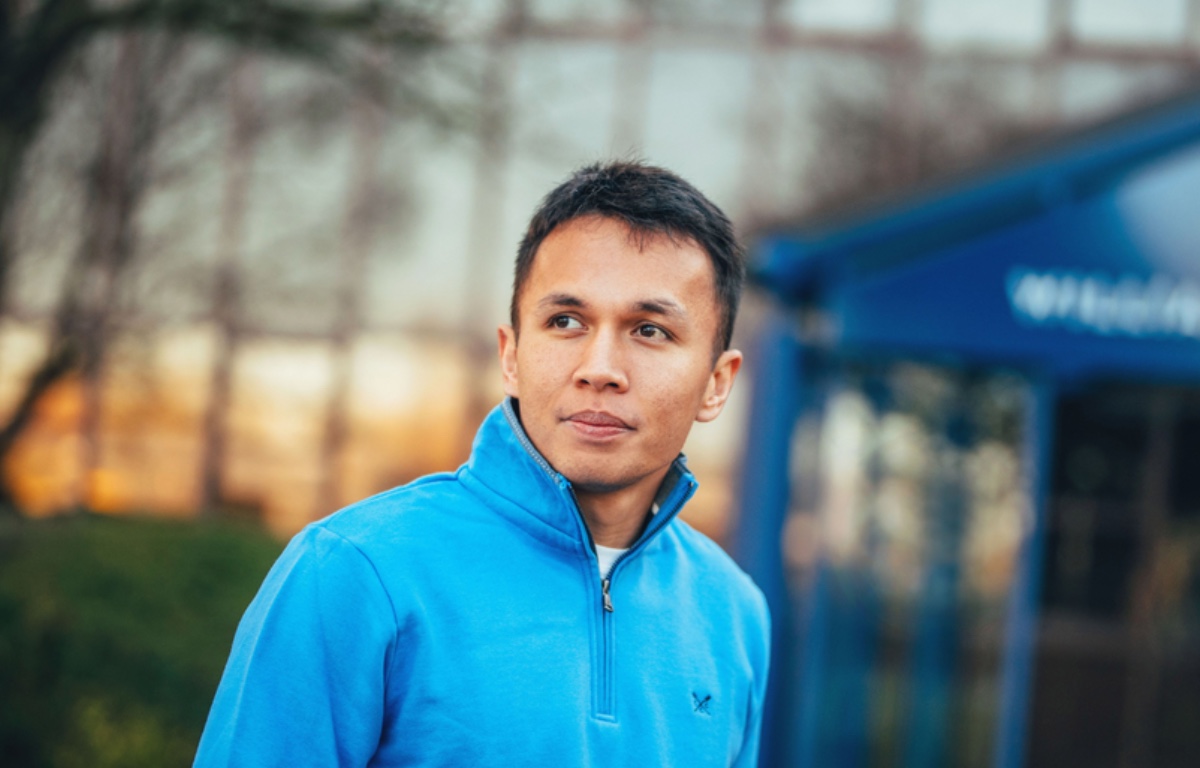 Alex Albon has been busy preparing to return to the F1 grid with Williams, which included a karting session with Jenson Button.
Albon joins Nicholas Latifi at the outfit for this season after spending last year as test and reserve driver for Red Bull.
"For me, winter is firstly about spending time with family and friends and then getting ready for the season," he began in a journal piece for the Williams website.
"I've spent a lot of my time in Los Angeles as the weather over there in winter is just so good, especially compared to what we're used to in the UK.
"When in California, I mainly focused on the fitness elements of pre-season. My trainer Patrick Harding came with me to LA and he put me through a pretty disciplined routine so that I'll be as ready as possible and can hit the ground running. We tend to train five or six days a week, with each of those days consisting of double sessions.
"In terms of specific workouts, it's really a mixture of everything, but the main focus tends to be on getting a good foundation for the season ahead.
"What that means is putting on a little bit more muscle and getting a good base cardio, so that when we hit the season for the first race in Bahrain, we are ready."
Big season ahead 💪 pic.twitter.com/F0RK2uvLqR

— Williams Racing (@WilliamsRacing) February 11, 2022
Alongside the training, Albon also met up with Williams senior advisor and 2009 World Champion Jenson Button in LA.
"While in LA, I got the chance to link up with Jenson Button at his local kart track. Karting is great; not only does it keep you sharp, but it's racing in its purest form," he explained.
"Obviously, it's not a Formula One car, but they are so fast relative to the circuits you drive, so it really is one the of the few things that comes close.
"Mentally, it helps ensure your brain is back in the rhythm for racing, whilst all the feelings through your hands, bum and back get you in the groove physically ahead of the real thing.
"Obviously, with Jenson around it was good competition – he's as quick as you'd expect and it's just good fun to race with him."
The Williams team are working flat-out to get ready for the new season, so Albon has also been putting in the simulator work.
"Now we're edging closer to the start of the season, it's all starting to get super busy," he confirmed.
"I've been keeping a keen eye on the car build, but it's also my responsibility to make sure the car is feeling good on the simulator."
While Albon and Latifi are new team-mates at Williams for 2022, they have shared a garage before since they were together at DAMS in Formula 2.
And despite this reunion only just taking shape, Albon has credited the Canadian racer for already helping him to settle in.
"Nicky has been super helpful in my short time here, I'm always learning little bits from him and he's happy to give answers on how the team works so I can get up to speed a little faster,"Albon stated.
"I've known Nicky for a while, even before we became team-mates in 2018. He's not only a super nice guy, but a very quick racer and we pushed each other hard in F2, so it's nice to be joining him again.
"Back then, maybe I was the one with slightly more experience in terms of racing, but now I'm joining him at a time when he has more experience at Williams."
Albon concluded by discussing his experience so far with the wider team.
"Of course, I'm still getting to know the wider team and everyone that I'm working with," he said.
"It's getting to that stage where we'll soon be at testing and before you know it, we'll be in Bahrain for the first race; it's all coming along very quickly."
Williams drivers tease new livery
Alex Albon and Nicholas Latifi have teasedthe new Williams livery on social media.