Albon concedes 'luck involved' in Bahrain podium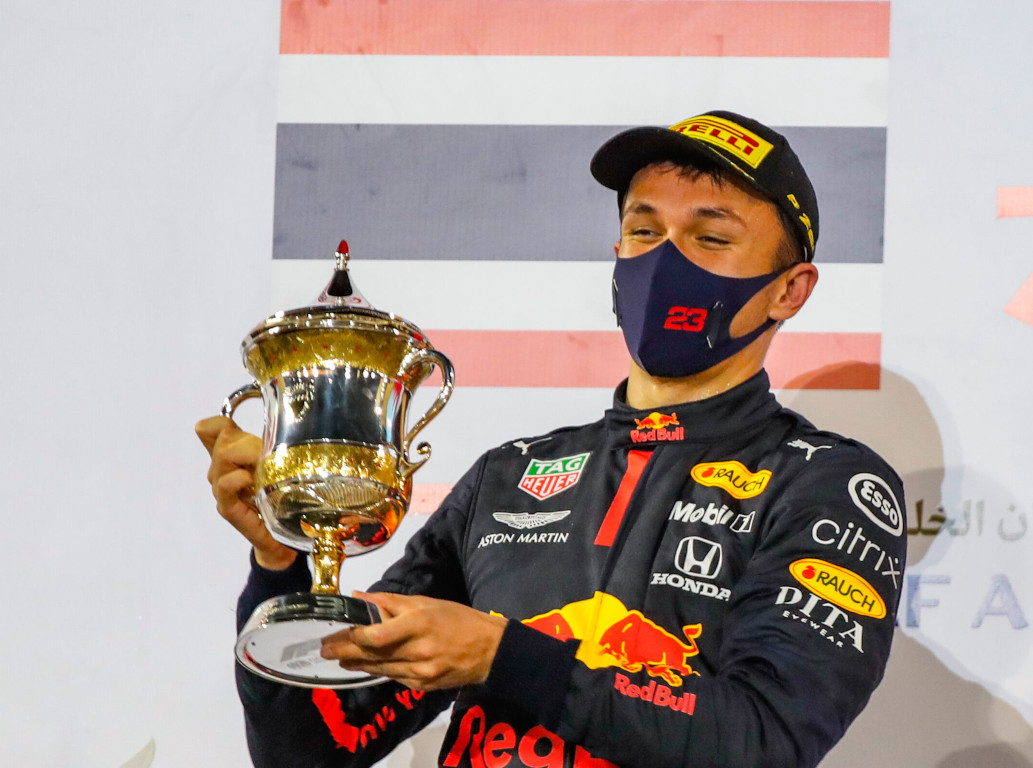 On the podium for only the second time in his F1 career, Alex Albon acknowledges he was lucky with Sergio Perez's late-race engine failure.
With just three races remaining to save his Formula 1 career, Albon was on course for a P4 finish at Sunday night's Bahrain Grand Prix.
Trailing Perez, his main competition for the 2021 Red Bull seat, Albon was six seconds behind and showing no sign of challenging the Racing Point driver for third.
Then gap suddenly dropped to three seconds in less than a lap as Perez's RP20 began smoking.
Becoming a full-on engine failure, fire and all, the Mexican driver was forced to park his Racing Point while Albon slid through to take third place.
— Out of Context F1 (@f1nocontext) November 29, 2020
It was a fortuitous result at a time when the Thai-British racer desperately needed it.
"Yeah, there was obviously a bit of luck involved with Sergio, he had a really good race," said Albon.
"But considering Friday, the guys did an amazing job to get the car ready and it just feels good.
"Feels good obviously, a double podium for us. Yeah, I'm happy."
He added: "I felt like the last three races have been getting better and better but the results just haven't been showing. It's a step forward again."
Get your hands on the official Red Bull 2020 collection via the Formula 1 store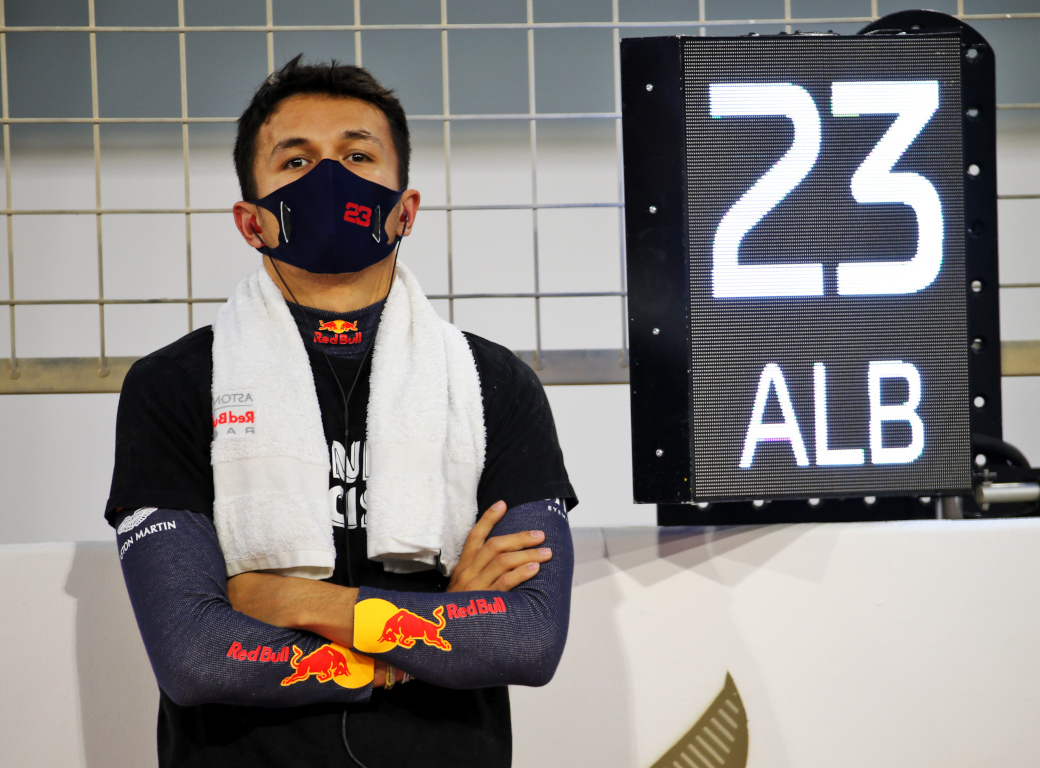 Albon, however, concedes that while it was a good race and a good result, it wasn't the best given that he was second best to Perez on the night.
"Obviously Sergio had a great race too and he had the blow-up, so partly, let's say, not fully satisfied but it was still there," he explained. "We had to be there to capitalise on it.
"I'm not saying I'm not satisfied. It's not like 50 percent, it's like I'm 95 percent satisfied.
"It's still a good race, just little things, fine tuning.
"I know I was struggling a little bit with tyre deg through the stint but we were on a similar strategy to Lewis we had two mediums so it was quite hard to push on the second stint but saying that, yeah, of course I want to be better, I want to be faster and challenging more often for podiums."
Sunday night's 15 points elevates Albon to ninth in the Drivers' standings on 85 points, tied with McLaren's Carlos Sainz but he takes P8 but virtue of his second place finish at the Italian GP.
Follow us on Twitter @Planet_F1 and like our Facebook page.