Alex Albon pinpoints the 'main points opportunity' that he missed out on in 2022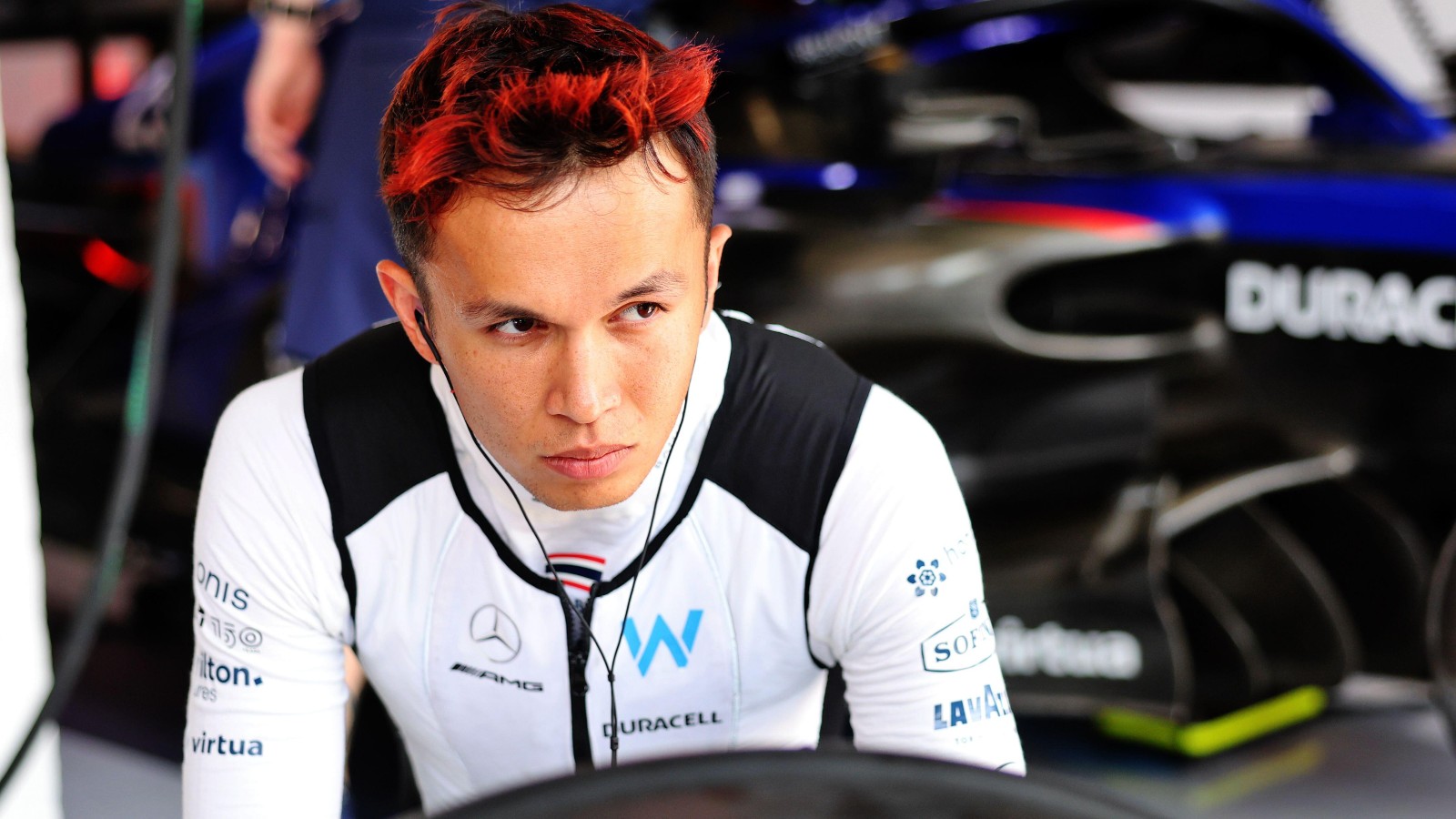 Missing the Italian Grand Prix after falling ill with appendicitis and the complications that followed, Alex Albon reckons he need F1's winter break to regain full fitness.
Albon was forced to sit out the Monza race after being hospitalised with appendicitis but, while the surgery was successful, he suffered complications that resulted in respiratory failure.
He returned to the grid two weeks later for the Singapore Grand Prix where he told the media he was "coping better than expected".
But with one race after another, six races in seven weeks, his body was never given the time to fully recuperate from the ordeal nor able to regain full fitness.
"I would say [I need the] winter to get to 100 percent," he told Motorsport.com.
"We didn't have the time to train to really get back that fitness, so yes.
"But realistically speaking, Singapore was tough, Japan was 75 percent, and after Japan, I felt pretty good."
He finished his first season with Williams unable to add to his four points, his best result a P12 at the Mexican Grand Prix.
He feels he really missed out having to sit out the Italian Grand Prix.
That weekend Nyck de Vries stood in for him and qualified P13 to Nicholas Latifi's P16. But once engine penalties were applied to those further up the order De Vries started eighth with Latifi tenth.
The substitute driver scored, bringing the FW44 home in ninth place.
"I feel like the biggest one was being healthy for Monza, that would have been my main points opportunity," said Albon. "Other than that, I'm not sure."
In fact the former Red Bull driver believes Williams capitalised on every opportunity they got, there just weren't many.
"I really do feel like in the moments where we've had the chance to score points, we have," he continued.
"Unfortunately that's where we are this year. It's been a year where we've had everything to go perfectly for us, a bit of fortune as well, and that gets us into the points.
"We don't want it to happen next year. We want to work hard, really nail the balance issues we've been having this year, and if we can get on top of that, I feel like as a team, we seem to be maximising our opportunities. That's good.
"I feel like that shows we're operating in the correct way. If we get a better car, we're going to be fighting for better opportunities more consistently and scoring more points."
What went wrong for Williams?
After the highs of 2021 where George Russell even put the Williams on the podium, this year's championship saw Williams plunged back to reality as they were once again bottom of the log.
It had been hoped that this year's all-new cars would allow the Grove team to close the gap on the midfield but instead it only widened.
Admitting that it was "difficult to hide" from the aerodynamic weaknesses of their first edition of their 2022 car, the team moved more towards a Red Bull design and introduced an upgraded car at the British Grand Prix.
With two P9s and a P10 it did better than the first rendition's three points, but not by much.
The car lacked single lap pace, race pace, grip, balance and just about everything a car needs, Williams not helped by Latifi going off the boil (or more off the boil than usual).
Next season Albon has a new team-mate in Logan Sargeant, the Californian promoted after just one year in Formula 2. Albon will be hoping the rookie can at least contribute more than Latifi.
Read more: Alex Albon v Nicholas Latifi: Albon makes very light work of F1's backmarker