Albon: Max's title 'the karma Red Bull deserved'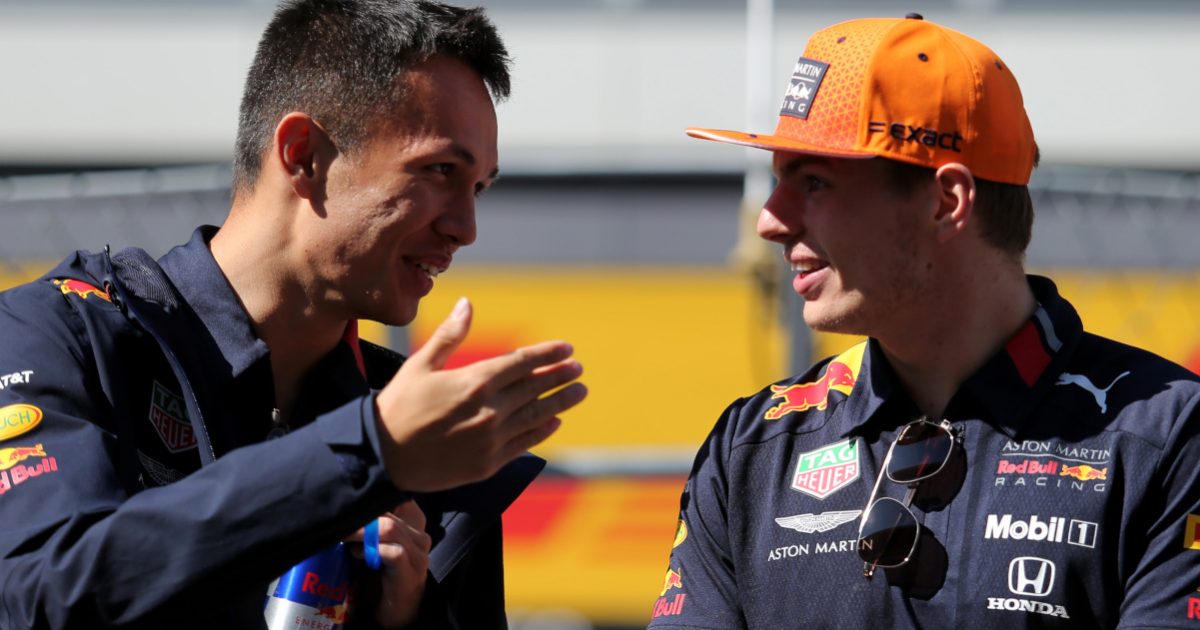 While understanding Lewis Hamilton's pain, Alex Albon believes it was karma that Max Verstappen took the 2021 title.
Verstappen and Hamilton went head-to-head in an epic season-long battle for the 2021 Drivers' Championship, and in keeping with a year of twists and turns the most dramatic was saved for the final race in Abu Dhabi.
Verstappen claimed pole position but Hamilton snatched the lead at the start, and following an unsuccessful Verstappen challenge to regain P1 Hamilton went on to control much of the race from there.
Sergio Perez in the other Red Bull had done his best to bring his team-mate back into play, costing Hamilton many seconds as, with fresher tyres, he searched for a way past the Mexican racer.
Hamilton made the move eventually though, and from there he looked well on his way to victory and an eighth title of his career.
But then Williams' Nicholas Latifi crashed out, triggering the Safety Car and presenting the opportunity for Verstappen to make a tyre change.
The race restarted on the final lap where Verstappen put that fresh rubber to use, passing Hamilton and going on to the chequered flag to crown himself World Champion for the first time.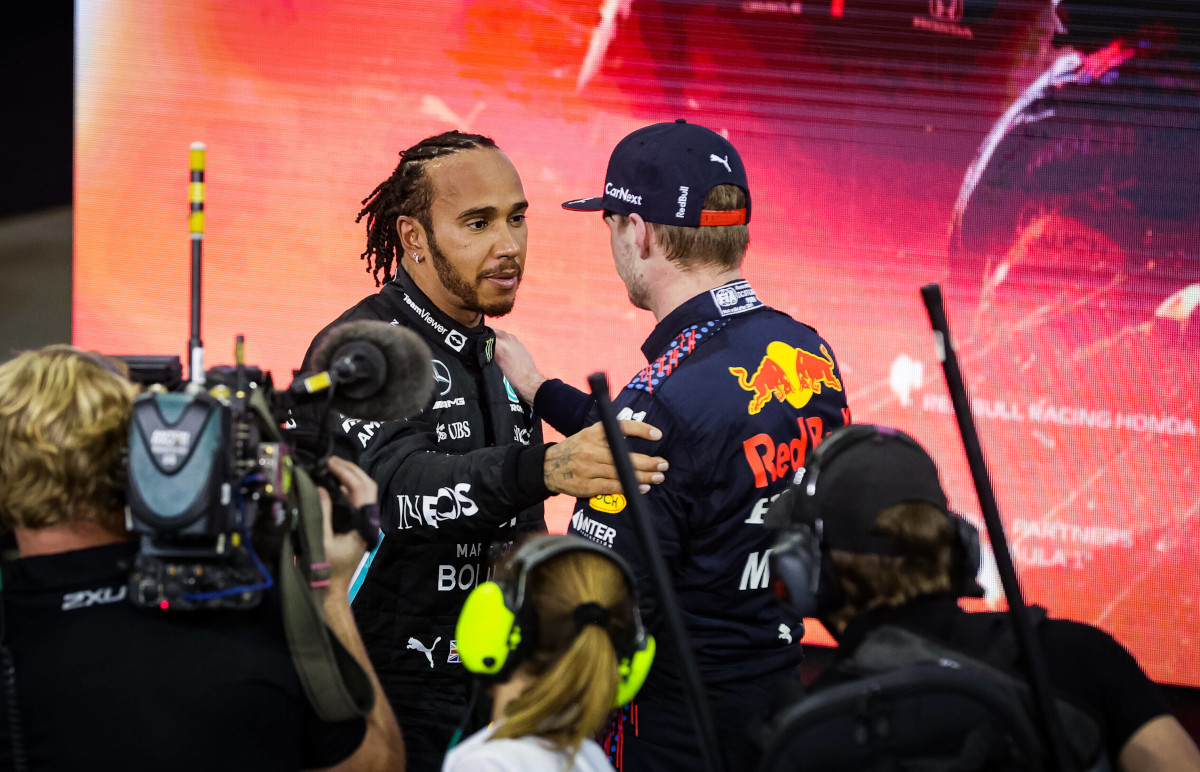 Mercedes and Hamilton were left demoralised by the way that race concluded, as only the lapped drivers between Verstappen and Hamilton on the road were cleared before the race resumed following an initial ruling that lapped cars would not overtake.
The FIA are now investigating the use of the sporting regulations in Abu Dhabi by racing director Michael Masi, for they state a requirement for all lapped cars to overtake the Safety Car before a restart.
Albon, though, taking all of the season into account, believes Abu Dhabi was compensation for the bad luck Verstappen had suffered earlier in the season.
First he picked out Silverstone, where Verstappen and Hamilton collided at Copse on the opening lap, sending Verstappen into the barriers.
Then the Hungarian Grand Prix, where Valtteri Bottas instigated a multi-car crash at Turn 1 which left Verstappen with heavy damage to his car.
Albon also mentioned Verstappen's run-ins with the stewards at Jeddah, incurring a five-second penalty and being ordered several times to concede the lead to Hamilton.
Then on the opening lap in Abu Dhabi, the stewards did not intervene despite Hamilton going off track and retaining his lead as Verstappen attacked.
Interestingly, Albon did not mention Verstappen's tyre blow-out while leading in Baku, although at the restart of that race Hamilton accidentally changed his brake settings and went into the run-off area as he tried to take P1 from Perez.
"I understand both sides of the story, but I have to say I'm a bit of a believer. I feel many decisions or moments this year have gone against Max," Red Bull reserve and sim driver Albon told Motorsport.com.
"Just look at Silverstone, Hungary, Jeddah and even the first lap in Abu Dhabi. So yes, we were incredibly lucky at the last minute, but at the same time I think we earned that luck.
"Nothing against Lewis and Mercedes, but in a way we got the karma we deserved as a team that Sunday. That's how most things balance out over a season."
Albon will be back on the grid for 2022 after leaving his Red Bull reserve and test driver role to join the Mercedes-powered Williams team.