Lawson didn't 'overshadow' Albon in DTM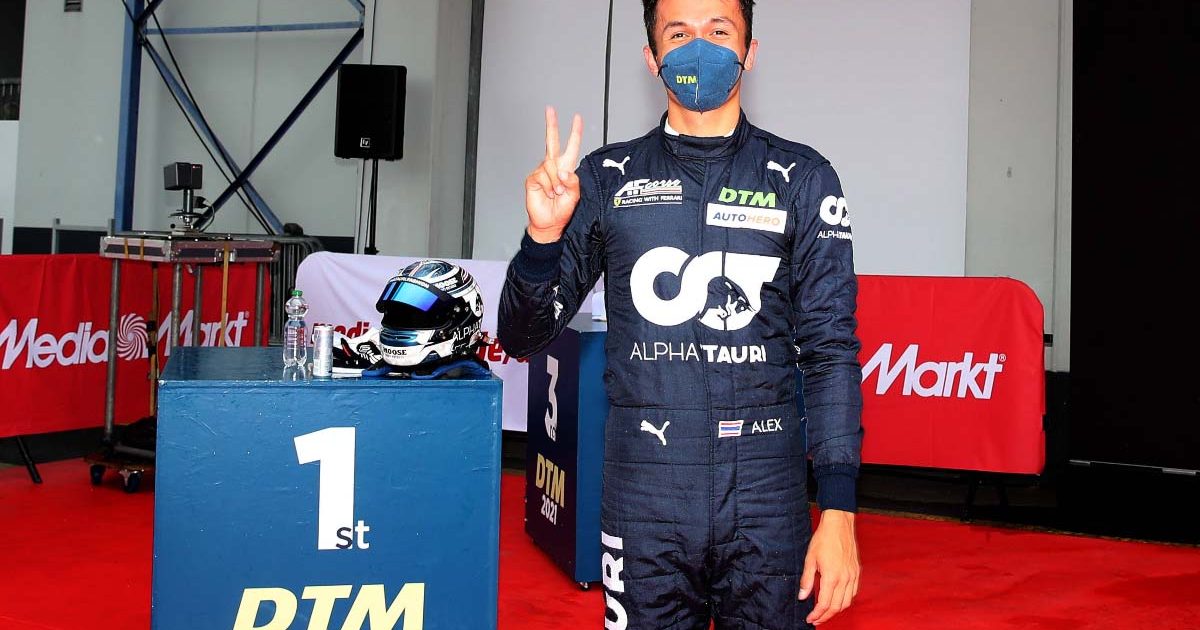 Alex Albon has said he hasn't felt "overshadowed" by up-and-coming Red Bull junior Liam Lawson, after taking his first win in DTM on Sunday.
The Red Bull F1 reserve driver and 19-year-old Lawson have competed alongside each other in the German touring car series this season, and Albon leapfrogged the New Zealander into P4 in the Drivers' standings after winning Race 2 at the Nurburgring.
Lawson, who is also competing in Formula 2 this season, got off to a fast start in DTM by taking four podiums in the first six races, while Albon finished in the top three twice in the same period.
Highly-rated Lawson could be in line for a future Formula 1 drive if he continues his progress in the junior categories but Albon, who could be driving in IndyCar next season, said he's simply taken a bit of time to get used to his machinery.
"I don't think I've been overshadowed," said the British-Thai driver after the race, per Motorsport.com. "It's just normal to take a bit of time to get used to a car, coming from an F1 car to a GT3 is a bit of a step.
"And looking at it, I've had a few races [where I have] been pretty strong, it's just struggling a little bit in qualifying.
"This weekend and [at the previous round at] Zolder it's been positive and we've been making progress.
"Still until Saturday, I don't know where we are in the championship now but we were fifth [until Race 1], so it's not like we are at the back driving nowhere.
"We've been competitive so I think for my first year in DTM it's not been going too bad."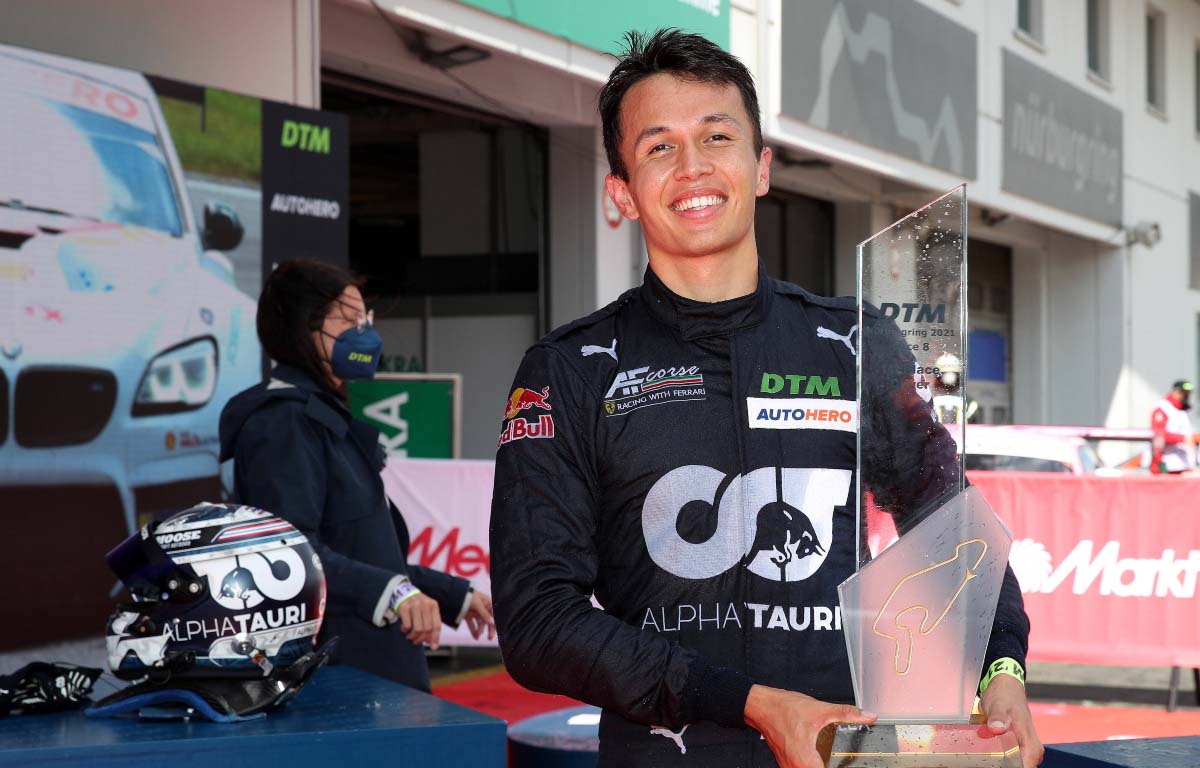 Red Bull merchandise is available to purchase now via the official Formula 1 store
"Starting this year we were a little bit on the back foot with experience and each race has come by and we've made a step forward.
"Zolder was already a good weekend for us and now coming here it's been another step forward. Hopefully we can keep that momentum."
In the race itself, it was a frenetic outing at the Nurburgring, with two Safety Car periods and nine retiring cars for 25-year-old Albon to navigate his way around.
He started on pole and made his way back through the field after pitting and dropping back to P9 for the second Safety Car, and said it was a balancing act to make sure he drove well and took the win on Sunday.
"It was a tricky one," he said. "[At] the race start and the first Safety Car [restart] you are in control, so it's not that difficult. As long as you get a decent launch you'd be ahead into Turn 1.
"So it was kind of that thing where you had to be [both] aggressive and careful. Luckily, I think after that second restart we were up into P4 straight away and that really dictated the race because from there on I didn't have to worry too much about cars behind and I can take the other guys off one by one."