Albon: Max's car wishes make it difficult for team-mate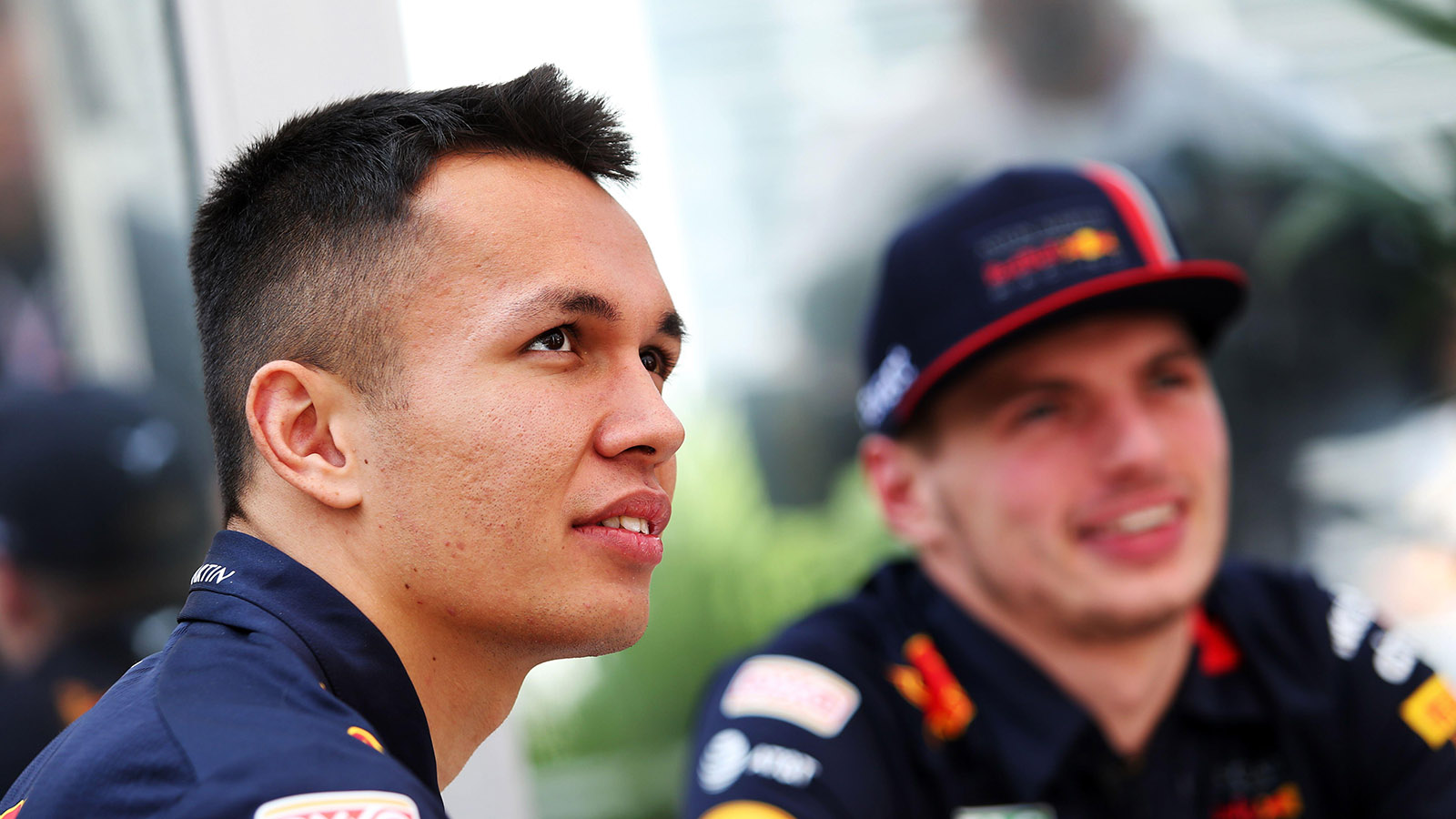 Alex Albon has given an insight into just how difficult it is being Max Verstappen's team-mate at Red Bull.
If one driver was massively struggling against their team-mate on the other side of the garage, the natural first step would be to start taking a look over said team-mate's data to see where the differences are and go about addressing them.
But Albon, who spent 26 races as Verstappen's team-mate from midway through the 2019 season until the end of the 2020 campaign, has said that is pretty much an impossible task when looking over Max's data because of the extreme set-up he likes to use.
And the more success Verstappen has with that set-up, the more the car will be developed to complement that style.
If #F1 races started on foot… 🤔🏃 pic.twitter.com/RdccqDZgwS

— Oracle Red Bull Racing (@redbullracing) May 1, 2022
"This is a weird comparison to make, but if anyone watches Moto GP think of someone like Marc Marquez," Albon told the Beyond the Grid podcast.
"He has a very specific driving style and it works for him, and it's quick. It's not always the easiest to follow.
"And if that guy [Max Verstappen in this example] is always doing well in the car, there is no reason for the team to deviate to something else.
"When you look at the data, you'd never go there is this, this and this. He's just on the limit and he likes a car that is very much on the nose and I think that's a pretty well known thing. He likes a lot of front.
Albon also emphasised the difficulty of going up against Verstappen by pointing out that even a very experienced driver like Sergio Perez, who has over 200 Formula 1 race starts to his name, also has a hard time trying to beat the reigning World Champion.
"It cannot feel good as a team-mate. Even Checo [Sergio Perez] found that out last year and even this year," Albon added.
"Even with new car and new regulations which have re-balanced everything a little bit more than usual… I think Checo's doing a great job up against Max, but Max is super-talented and likes the car in a certain way which makes it hard for others to follow."
Do Red Bull now have the best pairing on the grid
There is an understanding at Red Bull with the roles of Max Verstappen and Sergio Perez, and that's what makes them the best pairing on the grid.