Gasly's Monza win didn't affect Albon
After getting his first podium, Alex Albon says that Pierre Gasly winning the race before didn't motivate him anymore to do so.
A huge weight was lifted from Albon's shoulders as he finally finished in the top three at the Tuscan Grand Prix, passing Daniel Ricciardo to take P3.
Prior to it, the Red Bull driver was under enormous pressure, with may expecting him to lose his seat given that Gasly won the Italian Grand Prix.
However, Albon denies that seeing Gasly's success had an effect on his performance at Mugello.
"[Gasly's win] doesn't make a difference," he told ESPN.
"It's nice to see other drivers doing well but I wouldn't say it motivates me more, because I'm a pretty motivated guy as it is."
Get your hands on the official Red Bull 2020 collection via the Formula 1 store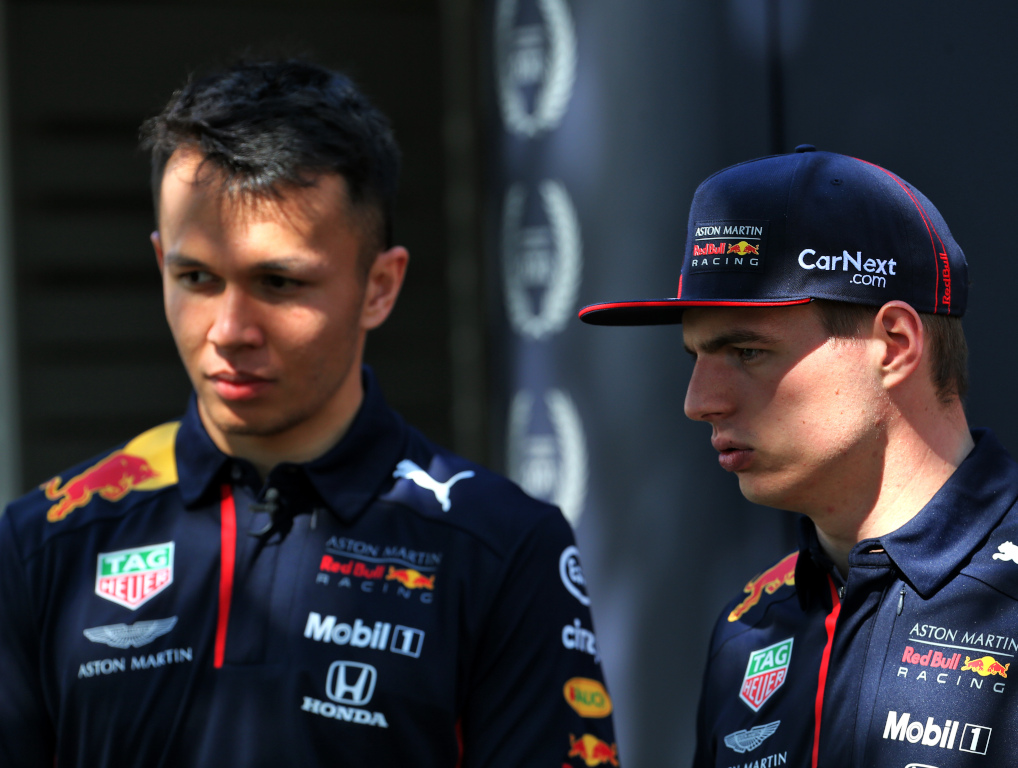 It's been a difficult season for the Thai driver as he has struggled to get near team-mate Max Verstappen at most race weekends.
Last time out though, he qualified just a place behind the Dutchman before going on to finish P3, and he feels that he's improving in every area.
"It's really very simply about self-improvement, working well with the team and focusing on the little things, and not looking around," he added.
"I definitely feel that I'm improving as a driver, not just on the circuit but also off the track so that's still the goal. …
"From where I see it, things haven't really gone our way so far and I feel our results haven't been very representative of what we can do. That's where got to keep push and we still have half a season left to do a good job."
Albon became the first driver racing under the Thai flag to finish on the podium and is currently the only Asian driver on the grid.
Formula 1 hasn't been able to head to Asia this year due to the global pandemic, and the 24-year old is missing the fans.
"It's a big loss. I feel like we've missed the Asian fans, who are very passionate and good fun to be with," he said.
"I'm sure we miss it, but it's also a shame for the fans in Asia to not be able to watch us race."
Follow us on Twitter @Planet_F1, like our Facebook page and join us on Instagram!