Albon had 'Plan B' talks before landing Williams seat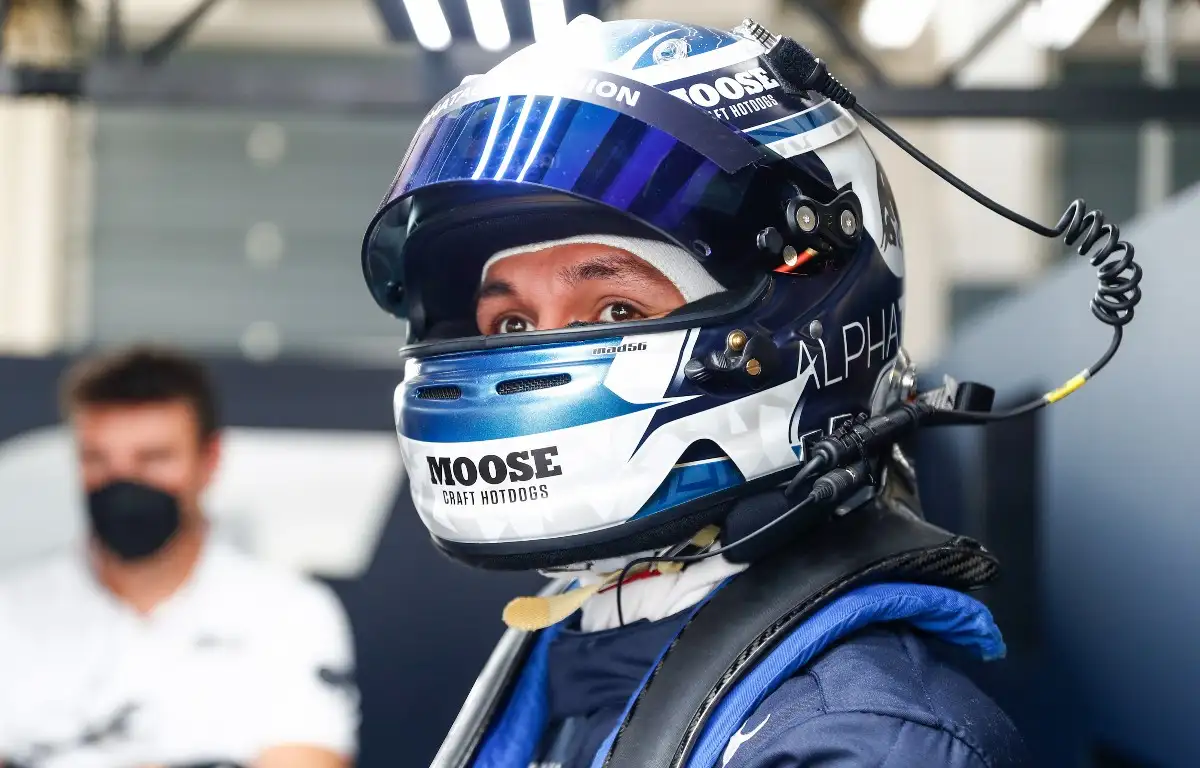 Alex Albon was testing the waters for a switch to Formula E or IndyCar before agreeing a return to Formula 1 with Williams.
Albon was brought back into the Red Bull fold ahead of the 2019 season and assigned to junior team Toro Rosso, but found himself stepping up to the main team halfway through that campaign, swapping seats with the struggling Pierre Gasly.
But while Albon was afforded more time than Gasly, similar struggles ultimately caused Red Bull to give his seat to Sergio Perez for the 2021 campaign, with Albon taking on the role of test and reserve driver.
With no opening in the Red Bull or AlphaTauri line-up for 2022, Red Bull set about finding a seat elsewhere on the grid for Albon, which ultimately turned out to be Williams.
Albon now then is preparing for the season ahead, having sampled the all-new Williams FW44 at a shakedown run at Silverstone.
But just in case this opportunity was not going to open up, Albon had entered some discussions with Formula E teams, while IndyCar was also on his radar.
Big smiles today 😁 Felt amazing to get a taster for the season to come! A lot of hours put into this car and isn't she a looker 😍 lets do this 💪😤 @WilliamsRacing pic.twitter.com/Qg9ZYNQeIi

— Alex Albon (@alex_albon) February 15, 2022
"2021 was actually a busier year for me than any other year that I have raced in which is pretty weird to believe but the hunger was there," he is quoted by GPFans.
"Of course, to get a seat or to not get a seat comes down to timing, it comes down to a lot of things but I know that on my side, I put everything towards it.
"I did have a plan A which was to be in Formula 1. Let's say the plan AA was also at that point to be with Williams and plan B, plan C were there.
"I went to Indycar to have a look at it and spoke with a few teams in Formula E as well."
Since securing one of only 20 seats in Formula 1 is a very difficult task, Albon said it was vital that he did not close the door on any alternative options.
But from midway through the 2021 season the Williams opportunity opened up, so Albon expressed his gratitude to Williams and Red Bull's team principal Christian Horner along with driver programme boss Helmut Marko, for closing the deal.
"Of course, just as a logical sense, you do have to keep those things in mind because you never know what happens," he explained.
"The market is so tricky, you just have to keep your options open.
"Plan A was obviously the one that was strongest in my heart and it was far above plan B and plan C but fortunately, towards the middle of the year, things started to look good and talks started to happen.
"That is a big thank you to Christian [Horner] and Doctor [Helmut] Marko but also to Jost [Capito] and everyone at Williams. We got it to happen and that was it."
PlanetF1 Verdict
Albon had plan B talks before landing Williams seat
Alex Albon has revealed that he held Plan B talks with Formula E teams and checked out IndyCar.