Albon says pressure of being Max's team-mate is a 'myth'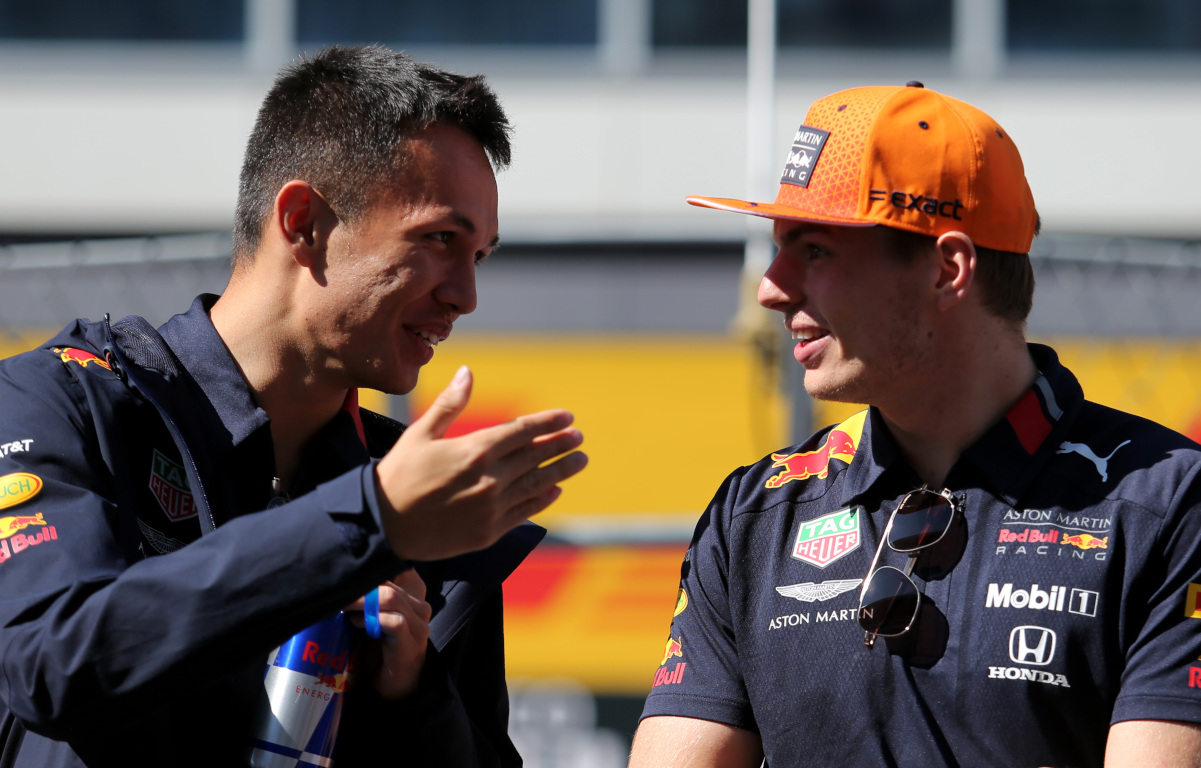 Onto his third team-mate in three years, Alex Albon has rubbished claims that being Max Verstappen's team-mate comes with added pressure.
Albon was briefly Verstappen's team-mate at Red Bull, brought into the team mid-2019 to replace the under-performing Pierre Gasly.
But, at the end of the following year, he found himself joining the Frenchman on the list of drivers dropped by Red Bull, his place going to Sergio Perez.
Perez has also found it difficult being Verstappen's team-mate, unable to match the Dutchman's results although, unlike Gasly and Albon, he does at least have a win on the board as a Red Bull driver.
It has led to claims that being Verstappen's partner is a high-pressured job, as his team-mates struggle – and all too often fail – to live up to expectations.
Albon has quashed this, saying it is no more pressurised than another other racing job.
"To be honest, all the stories about pressure are a bit of a myth," he told Motorsport-Total.com.
"The bottom line is that the driver puts the pressure on himself, that comes from you."
Red Bull merchandise is available to purchase now via the official Formula 1 store
But the media's take of the situation doesn't help.
"The media are much more aggressive there," said the Thai-British racer.
"You are still there to perform and do your job well. So when I drive in the DTM, I put myself under pressure to do well."
Dropped from a Formula 1 race seat at end of 2020, Albon entered DTM, still with Red Bull's backing as he was kept on as the team's reserve driver.
That, though, doesn't come with a lot of time in the car with Albon appreciating his days racing in DTM. He took a win in that category and sits P6 in the championship.
"I don't drive as much as I would like [in F1]," he said. "There are hardly any test days in Formula 1. So far I've had three this year."
"But the GT cars are different from Formula 1 vehicles. If you are good in the DTM, that doesn't mean anything for Formula 1. As a racing driver, of course, you want to be good everywhere."
The next stop on Albon's career path is a Formula 1 race seat with Williams, the driver back on the grid next season.
"That was always plan A," he said, "But the more I talked to the people at Williams, the more interesting it got.
"The team is also on the rise again. If you consider where Williams was two years ago and where it is now, then as a team it has definitely made the greatest progress in this time. And the mood is good, under the new rules to attack properly."
PlanetF1 Verdict
How much pressure does having Max Verstappen as a team-mate bring?
Alex Albon says it's a myth that having Max Verstappen as a team-mate brings a lot of pressure, but looking at performances alone, it's hard to agree.