Alex Albon bears no grudges towards Red Bull for dragging out the decision to drop him for this season, leaving him without a Formula 1 race seat.
The London-born Thai driver's future was only announced publicly on December 18, five days after the end of the 2020 campaign, when Sergio Perez was officially hired to replace him.
By that stage, all hope of securing an alternative drive for 2021 had gone – not least because two days earlier, AlphaTauri, Red Bull's 'sister' team, had confirmed the open secret that Yuki Tsunoda would partner Pierre Gasly.
That meant Albon will have to content himself with a Red Bull test and reserve driver role in 2021, along with a part-time DTM programme in a car endorsed by the Austrian energy drink giant.
But Albon is not prepared to express any frustration that Red Bull kept him hanging for so long before giving him the news he had not wanted to hear.
"I don't think it would have changed too much," said Albon about the timing of the announcement, quoted by Crash.net.
"I mean, the team was late because the choice was late as well. It was to see how things would progress and truthfully things were going better but obviously it was still a bit too late."
Sign up to the official Formula 1 store and save 10% on your first order!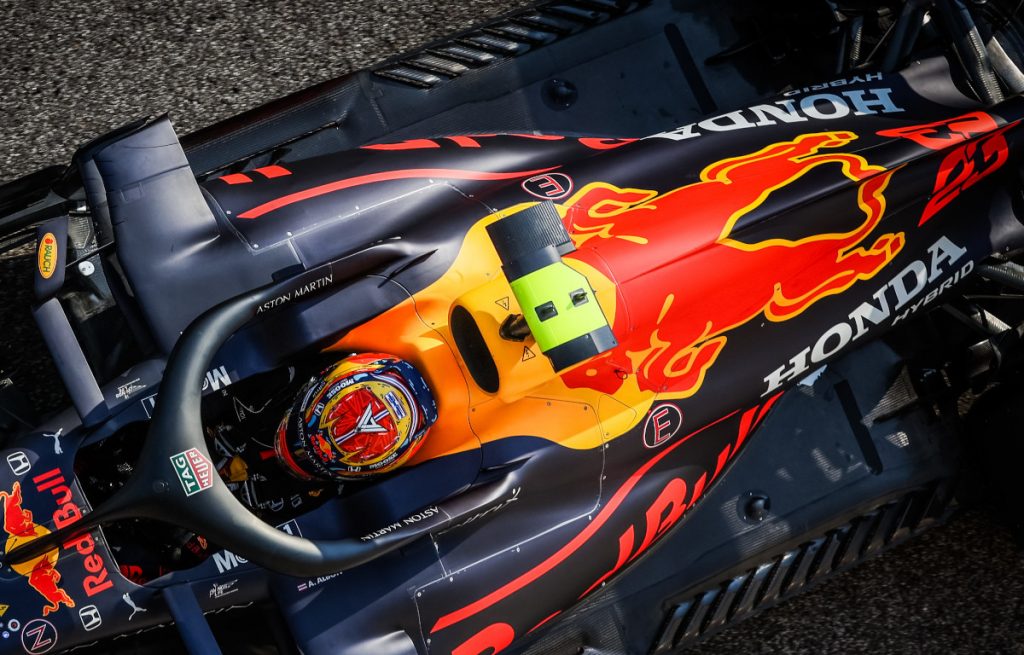 Albon was demoted from being Max Verstappen's team-mate having endured a disappointing 2020 season, which was at its worst straight after he had achieved his first F1 podium finish with third place in the Tuscan Grand Prix at Mugello.
He struggled in particular at the other circuits that were late additions to the calendar – Nurburgring, Portimao and Imola – before a stronger end with another third position in Bahrain and fourth at the concluding Abu Dhabi Grand Prix.
"I think my best race of the year was in Abu Dhabi," added Albon. "I feel like I'm improving but no, I don't think it would have opened up any more doors."
Looking back at the season, he has a good idea of what went wrong.
"Firstly, I was slightly down on experience, that's one thing I can say," said the 24-year-old.
"It felt like during the year, working with my engineer, we were just getting an understanding of what needed to be done to get the performance out of the car.
"That was just an ongoing process. It felt like things were definitely clicking more and more towards the end of the year – maybe some results weren't great but the general path was improvement.
"I won't be in the car as much this year but what I can do is learn. I will be at the track for every race so I can at least understand from an engineering side of it how the team operate on a more in-depth scale, but it was also just about being on top of the car.
"It wasn't an easy car last year and part of me knows for a fact that if I could have been more comfortable with it, the performance would have been much stronger.
"It's kind of what I'm doing right now for this year's car – it's about making it better. That's been a lot of the stuff I've been doing over the winter."
Follow us on Twitter @Planet_F1, like our Facebook page and join us on Instagram!