Alex Albon responds to claims he 'needs to be a bit more hard with' the Williams team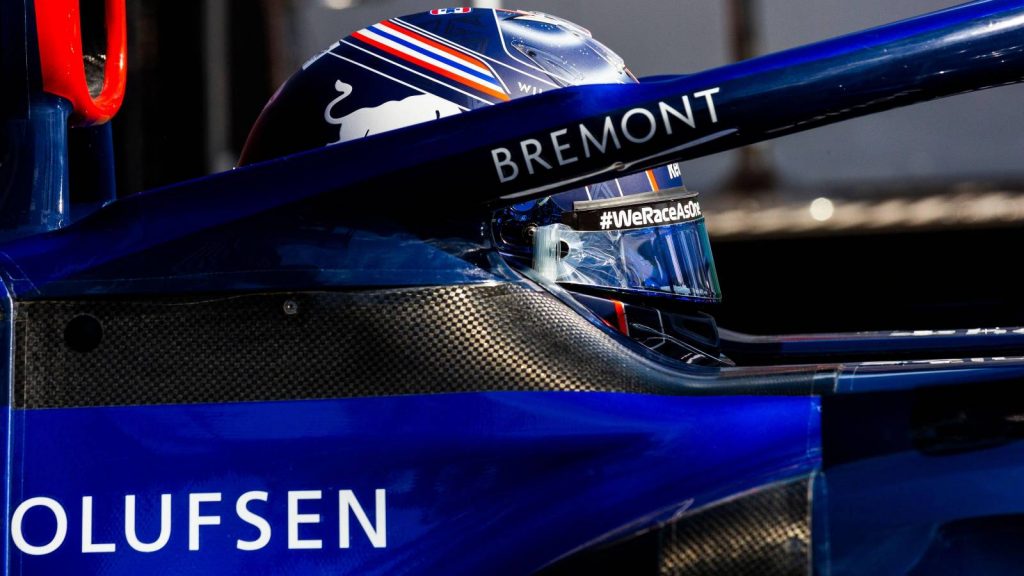 Adamant all his conversations with Williams need to be "constructive", Alex Albon says he's still trying to find the "sweet spot" when it comes to communicating with the team over the radio.
Albon joined Williams last season, the former Red Bull driver the team's stand-out driver as he scored four points in what was ultimately a disappointing season for the Grove team.
But even in the face of that, one would be hard-pressed to find a time when the Thai-British racer was critical of the team, even over team orders when emotions are often running high.
It had now former technical director FX Demaison saying the driver "needs to be a bit more hard with the team and push us a bit more."
Albon, however, says he does speak up, he just doesn't see a reason to be rude about it.
"When things aren't right, I speak up," Albon told Motorsport.com.
"When things are out of our control, I also don't feel it's necessary to just speak out to speak out, that sort of thing.
"Everything needs to be constructive and in the right way.
"I feel like there is a slight difference in terms of mentality within Red Bull and Williams. The culture is slightly different. I'm still figuring that out.
"Obviously, I want to communicate to the team in the most constructive way possible, and I'm still finding that kind of sweet spot."
PlanetF1.com recommends
F1 2023 predictions: Which driver will win each team-mate battle in 2023?
James Vowles reveals Lewis Hamilton phone call ahead of Williams announcement
2023 F1 calendar: Car launch dates, pre-season testing, TV schedule
The 26-year-old reckons there are times he can be "very aggressive" with what he says especially when he is "frustrated in certain things or thinking things should be better.
"Part of me realised it's not really getting the best out of the team, so you need to find different ways to do it.
"So I'm still speaking a lot with [the team] about how we do that. Like I said, it's understanding the culture and the mentality in the team, but also getting everyone working in the same direction basically."
The line between 'bloody f*cking car' and 'factual' feedback
While Formula 1 fans appreciate a good radio rant, Kimi Raikkonen telling Lotus to "leave me alone" or Fernando Alonso chanting "GP2", it can be counterproductive for the teams.
Yuki Tsunoda was hauled over the coals by Helmut Marko last season, the Red Bull motorsport advisor telling the AlphaTauri driver that "bloody f*cking car" doesn't help the team.
He said: "The engineer can't do anything with feedback like 'bloody f*cking car'. We have to know what exactly is the car doing. He has to analyse that and then say it factually."
That's a line all drivers, not just Tsunoda or Albon, need to walk with their teams.
While a good rant can expel frustration, it does nothing to help the team when it comes to developing the car. And one thing Williams desperately need is help doing just that.
This season Albon will have a new team boss on his pit wall in James Vowles, the former Mercedes strategist having worked with the likes of Lewis Hamilton and Valtteri Bottas.
Neither are drivers who let rip all that often so Vowles will more than likely appreciate Albon's calm manner. But he still needs to get his point across.