Which two F1 drivers would Alex Albon hire if he was a team boss?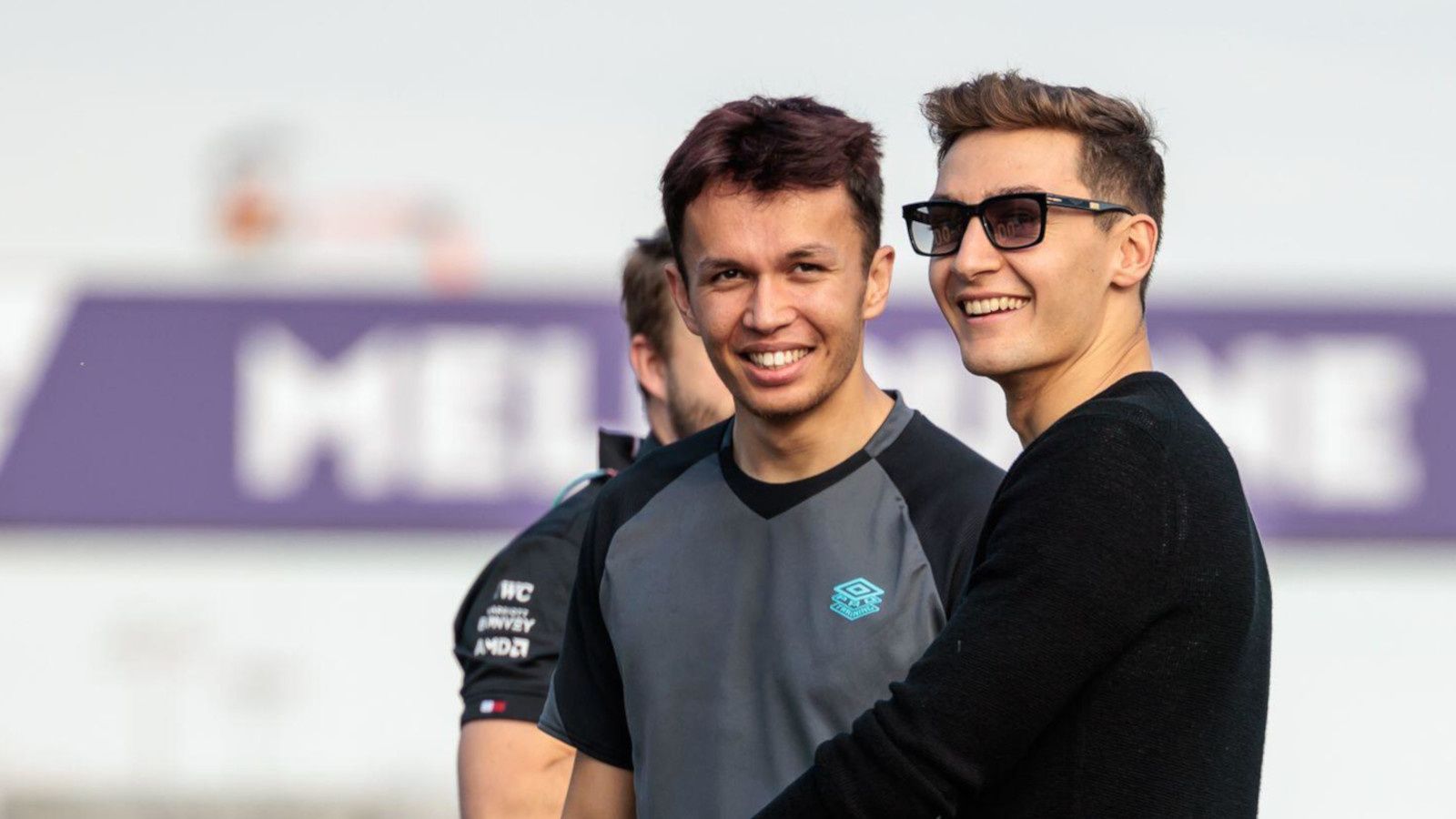 Williams' Alex Albon revealed the two drivers who he would bring onboard if he was the boss of a Formula 1 team.
Albon is currently enjoying a strong spell after returning to the series for 2022, scoring all of Williams' three points in what has been an underwhelming season so far for the Grove outfit, but a satisfying one for Albon.
Originally breaking into Formula 1 in 2019 with Toro Rosso, Albon was called-up to the Red Bull team midway through that season, remaining with the Austrian outfit until the end of the 2020 season.
After struggling to match the performance level of Max Verstappen, as had been the case for Pierre Gasly previously, Albon was dropped to test and reserve driver at Red Bull for the 2021 campaign, before Williams signed him for 2022.
So, if it was Albon who called the shots as a team boss, who would be his two drivers.
One of them was an easy pick, though he had a tougher time selecting the team-mate, envisaging some "fireworks" if he had one pairing in particular.
"If I didn't have to consider salaries, I would definitely take Max [Verstappen]," Albon told Auto Motor und Sport.
"He is extremely talented and brings everything with him. Looking to the future, I would pick another young driver. Because of the team dynamic, the choice would be Lando [Norris]. He gets on well with Max. Max and George [Russell], that would probably mean fireworks."
Albon was then asked what went wrong at Red Bull as he failed to meet the team's expectations.
He traces that back to a lack of experience, but Albon believes that his year on the sidelines in 2021 helped him to gain a far greater understanding of the importance of extracting everything from the car, even if it means using an uncomfortable setup.
"After half a year I was put straight into a top team," he said. "Earlier than any other driver and without testing the year before.
"If you look at youngsters today, they get the chance to develop slowly. 2019 was a good year. Then in 2020 I struggled with the car.
Read more: AlphaTauri are facing a conundrum when it comes to extracting the maximum from their AT03.
"It was the experience that was missing. If you look at the gaps between Checo [Perez] and Max at the beginning of last year, it was no different to me.
"I took a lot of criticism for my performance. That's when the 2021 break came in handy. When you're not driving yourself, you can take a step back and suddenly see the whole picture.
"I realised how important it is to get everything out of the car. Sometimes you don't feel comfortable with a set-up, but it's still the best set-up. I had to understand that first."