'No competitive justification to hold onto Albon'
There is "no justification" for keeping Alex Albon in the Red Bull next season when the team could put Sergio Perez in the car.
That's the opinion of F1 pundit Scott Mitchell.
Perez raced to the victory in Sunday night's Sakhir Grand Prix, grabbing his maiden Formula 1 win.
It was also his second podium in three races, which would have been three from three had it not been for a late engine failure while running P3 at the Bahrain Grand Prix.
In sharp contrast Albon has managed a seventh, a third and a sixth with that one podium result gifted to him by Perez's engine failure two Sundays ago.
The Sakhir results means Perez is now best of the rest in the Drivers' standings, P4 with 125 points, while Albon is eight with 93.
Mitchell feels Red Bull have to be concerned that Albon wasn't able to capitalise on issues that put Max Verstappen and both Mercedes drivers out of the running for the win.
"There is no competitive justification for Red Bull not signing Sergio Perez to replace Alex Albon for the 2021 Formula 1 season," he wrote in The Race.
"In a race that Max Verstappen exits on the first lap and both Mercedes drivers hit victory-wrecking problems, the second Red Bull should win. If it makes it to the finish, it should be there first.
"That it was sixth across the line in Albon's hands must be the death knell for his hopes of staying with the team next year. At least if Red Bull's operating in its best competitive interests.
"If Red Bull wasn't in a confused state with its own pool of drivers he'd have probably been replaced for 2021 already, by Pierre Gasly. That's how strong the push factors alone are in justifying Albon's exit.
"It's a shame because he is a well-liked guy who is very fast when things are working in his favour. But it is not working at Red Bull and the evidence is overwhelming that it is not going to change.
"As for the factors pulling Red Bull towards Perez, a guy who was already under serious consideration, what more can he do to state his case?
"He was already powering towards the best championship result of his F1 career in a superb 2020 season. Perez was understatedly excellent in 2019. He has risen to new heights with machinery that finally matches his considerable abilities this year. And now he is a race winner.
"Is he a match for Verstappen? No. Would he slot in and immediately be closer than Albon? Yes. Because the gap Albon has left is huge.
"And would he bank better results? The Sakhir GP tells you all you need to know about that. Perez was hit into a spin on the opening lap, and won. Albon started 12th in the second-fastest car and finished sixth."
Get your hands on the official Red Bull 2020 collection via the Formula 1 store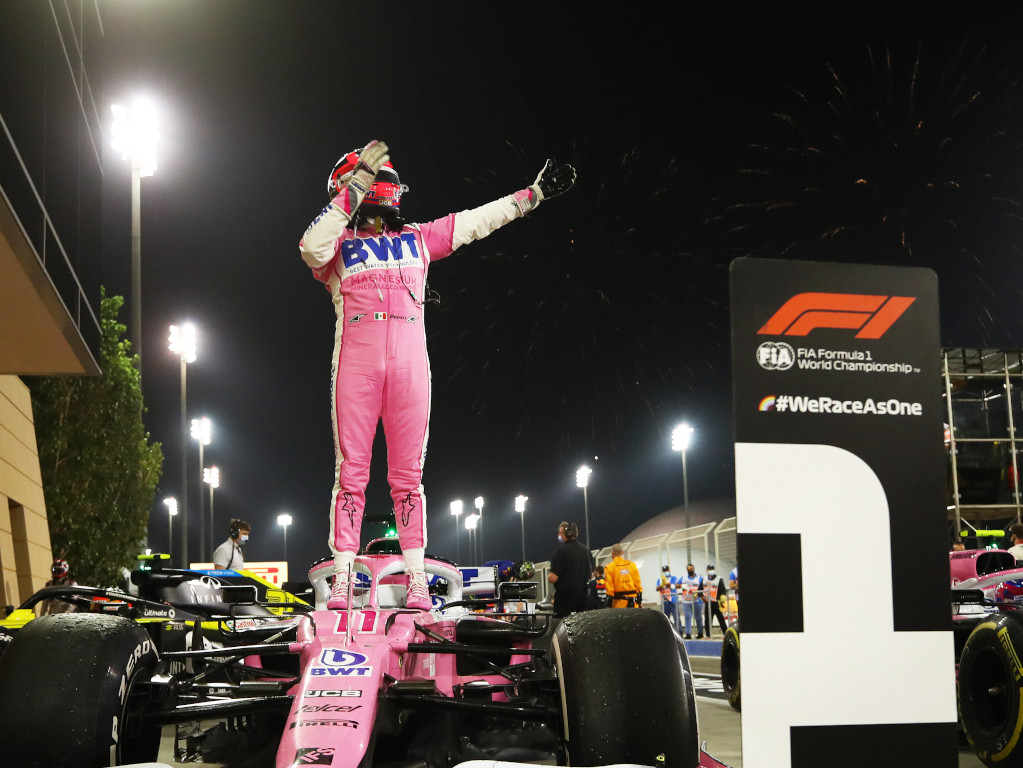 Mitchell reckons the decision should be a "no-brainer" as Red Bull need someone to help Verstappen if they want to challenge Mercedes.
Albon, he says, isn't that someone.
"What matters most to Red Bull is having a stronger supporting act to Verstappen," he said. "It needs someone quick, combative, reliable – an all-round higher level of F1 driver than the average team.
"Albon, sadly, is not looking like becoming that driver. Perez is already there. And he's out-of-contract.
"If Red Bull fails to make the change, it will be seen as an admission that other factors behind-the-scenes – the Thai part of the two-pronged Red Bull ownership – outweigh the team's best interests on-track.
"Perez deserves a chance like Red Bull. Red Bull needs a driver like Perez. This decision is now a no-brainer."
Follow us on Twitter @Planet_F1 and like our Facebook page.