Albon hoping to build on awesome Aussie P10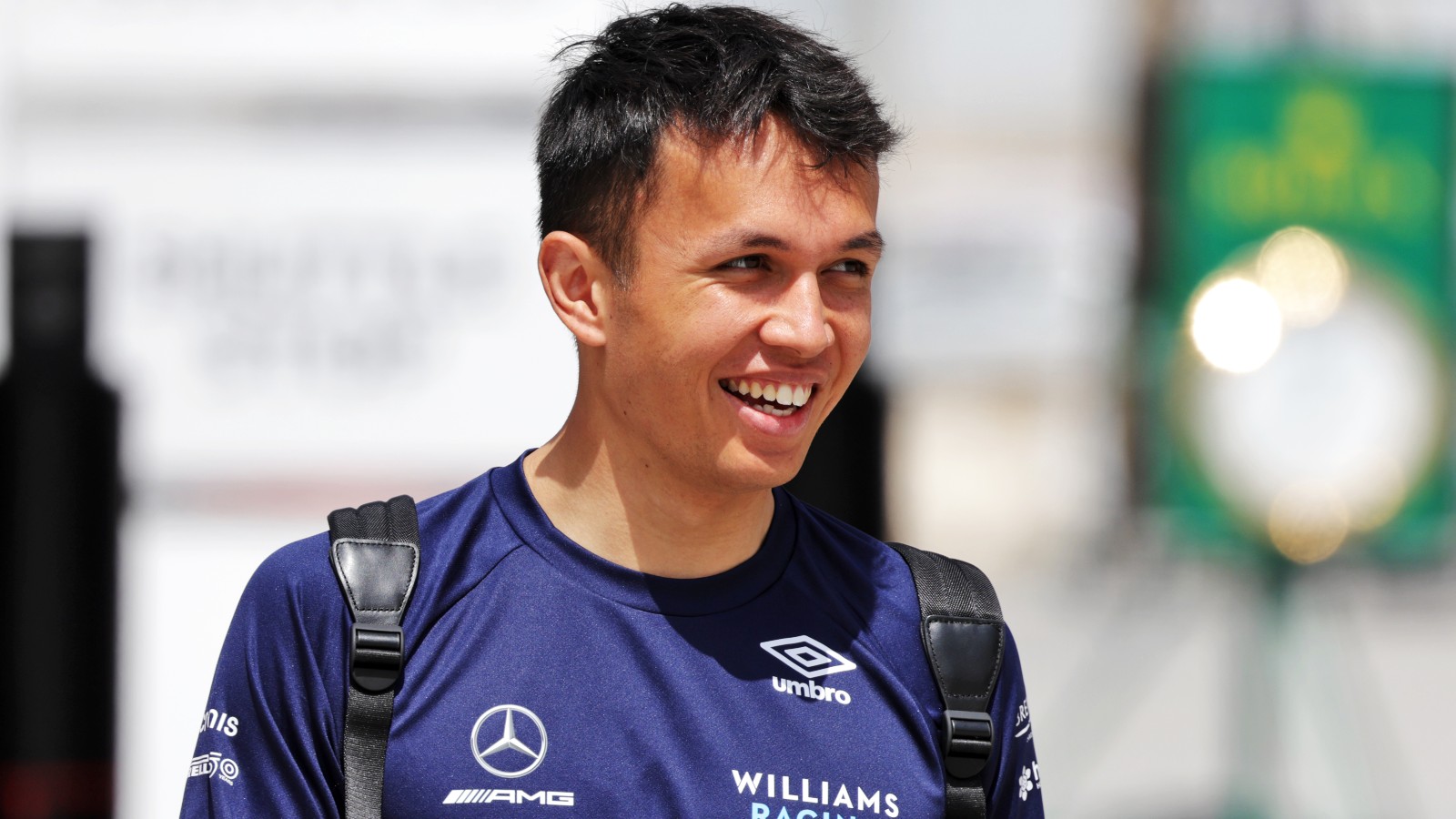 After opening Williams' account for the season with a P10 in Australia, Alex Albon wants that to be the launching pad for more success at Imola.
Pirelli applauded Albon for the way that he made an extreme strategy on their tyres pay off at the Australian Grand Prix.
Starting on the C2 hard tyre, Albon ran that all the way to the penultimate lap, stopping to switch to soft tyres only because it is mandatory to make at least one pit stop.
That mega stint allowed him to claim a first point for himself and Williams in 2022, Albon finishing P10 having started P20 and last following his disqualification from qualifying for failing to provide an adequate fuel sample.
Next up is Imola, where Albon wants to keep that momentum rolling.
"We had a great race out in Melbourne and the team did an incredible job with the strategy, so hopefully we can use that momentum to keep pushing this weekend," he said.
The #F1Sprint returns in Imola. Get ready for a busy weekend! 💪

Fri ➡️ FP1 & Quali
Sat ➡️ FP2 & #F1Sprint
Sun ➡️ #EmiliaRomagnaGP pic.twitter.com/DIbXqA0RMK

— Williams Racing (@WilliamsRacing) April 19, 2022
With Albon returning to Formula 1 this season after a year on the sidelines at Red Bull, it means that Imola will be Albon's first experience of the sprint qualifying format.
First introduced in 2021, sprint qualifying returns at Imola, meaning the grid for the Emilia Romagna Grand Prix will be determined by a Saturday sprint race, while traditional qualifying moves forward to Friday, setting the grid for the sprint.
Unlike last season, the P1 driver in traditional qualifying will now be classified as the polesitter, rather than the sprint winner as was the case during the three trials in 2021.
Albon then is looking forward to his first sprint qualifying experience.
"It's my first time competing in the sprint event format, I'm looking forward to the slightly different approach to the weekend and both the challenges and opportunities it will bring," he said.
"Historically the team have gone quite well at Imola, so we'll get our heads down and see what we can do."
Albon's team-mate Nicholas Latifi made Q2 at Imola last season. A repeat performance from the Canadian would be very well received after what has been a very poor start to the 2022 campaign.
Sprint Qualifying returns at Imola
The first sprint qualifying session of 2022 will take place at Imola this weekend.
"I'm super excited to hit the track in Imola," he said.
"It's the first sprint event of the year so I'm looking forward to that format and the opportunities it offers.
"It also provides an additional challenge for the teams, which will be even more interesting whilst we are still learning about these new cars.
"The Emilia Romagna track is one that has tended to suit our car in previous years and it's certainly one that I enjoy driving; a real old school circuit with a lot of great corners and curbs – I'm looking forward to it!"