Albon wants to become a title contender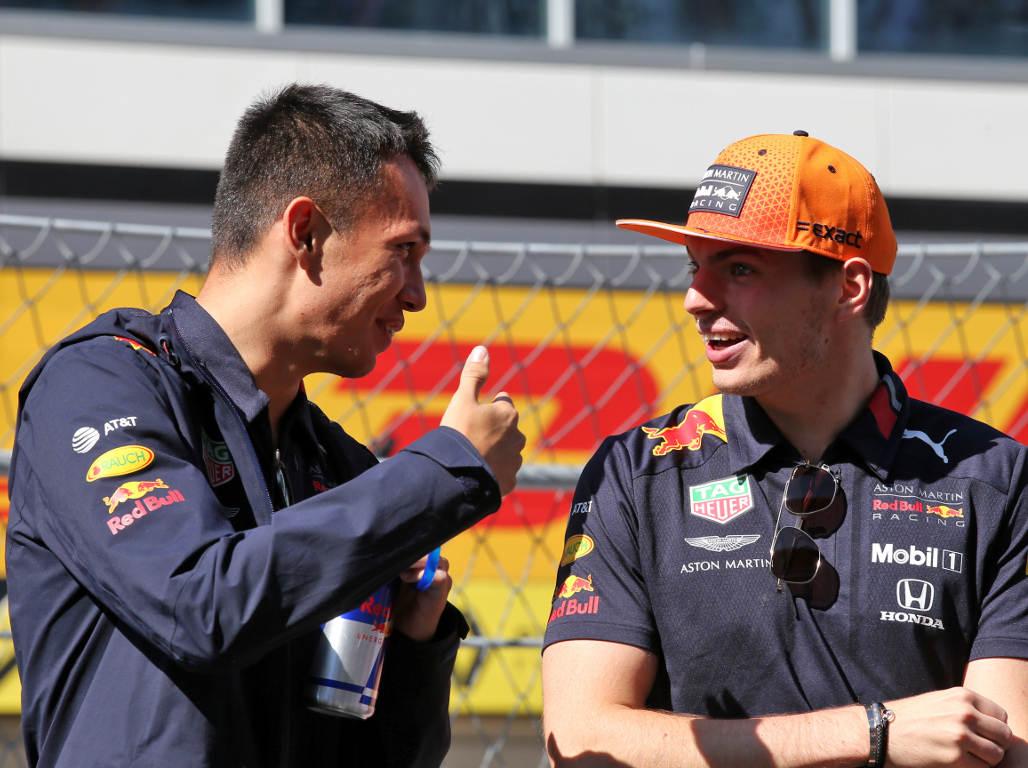 Although he knows he still has work to do, Red Bull's Alex Albon wants to make himself a title contender soon.
The Anglo-Thai driver stepped up to a Red Bull seat over the summer break last year and went on to finish outside the top six on only one occasion in the remainder of the season – that being when Lewis Hamilton wiped him out of a podium position in Brazil.
And even though he knows himself that he is still a work in progress, that isn't stopping Albon from wanting to become a title contender eventually.
"I want to be there, of course I want to be fighting there," he told Sky Sports F1.
"I know I need to work on myself, I don't think I'm there yet but I'm still working on it. I feel like there are areas I need to improve on."
Max Verstappen has established himself as Red Bull's No.1 driver, and while Albon looks up to the Dutchman as he heads into his first full season with the team, he made it clear that eventually he wants to surpass Verstappen.
"It does feel like coming into this year, there is that sense of I know what to expect," he said.
"I've been to all the tracks; I've experienced all the kind of dramas that I can face.
"For me right now I see Max as someone who I can look at and improve with in terms of looking at data and see where he's quick, because of course it's no secret that he is very fast.
"And then at the same time I'm focused on myself and will try to close the gap, and eventually try and overtake him, that would be nice."
Albon has been putting in plenty of simulator work in the off-season, and he hopes Red Bull can deliver on the prophecy for 2020 of creating a three-way fight for the titles against Mercedes and Ferrari.
"Coming from last year already into this year, I've done quite a lot of simulator sessions already," he explained.
"Even before [pre-season testing in] Barcelona, I kind of know the direction that we're heading towards. It does feel a lot better.
"You have that buzz and the team has the buzz of hopefully something great. We'll see once we hit the track in Barcelona if it's working well.
"Of course, we have to realize that Mercedes are still the champions. We're going to improve but so are Mercedes and Ferrari. We'll see how much and who has improved the most."
Follow us on Twitter @Planet_F1 and like our Facebook page.