Albon draws comfort from F1's 'Twitch Quartet'
Alex Albon has hailed the influence of the "Twitch quartet" of F1 drivers that helps him to deal with the sport's pressures.
Twitch is a popular streaming service among online gamers, who include Albon and his F1 rivals Charles Leclerc, Lando Norris and George Russell.
All of the four are in the comparative early stages of their careers, Albon being the oldest of them at 24, and they are able to 'chill out' virtually with each other and enjoy some escapism from the intensity of Formula 1.
"Formula 1 is a big world. Despite being as prepared as you can be, it's still in some respects quite daunting," said Albon – who recently secured his first podium finish for Red Bull at the Tuscan Grand Prix – during the F1 Nation podcast.
"You could call it the 'Twitch quartet'. We're there for support. They [Leclerc, Norris and Russell] have been with me. It's no secret that the press is hard, media is hard, and they are always there.
"We have group chats and things like that. We talk about a lot of things, we talk about everything. I would say 80% of what we talk about isn't to do with racing, it's rubbish!
"We are all close, we all have our own relationships in between the four that we have. I'm probably closest with George, just because we spent so much time together
"We all want each other to do well. We are the young generation, we all support each other."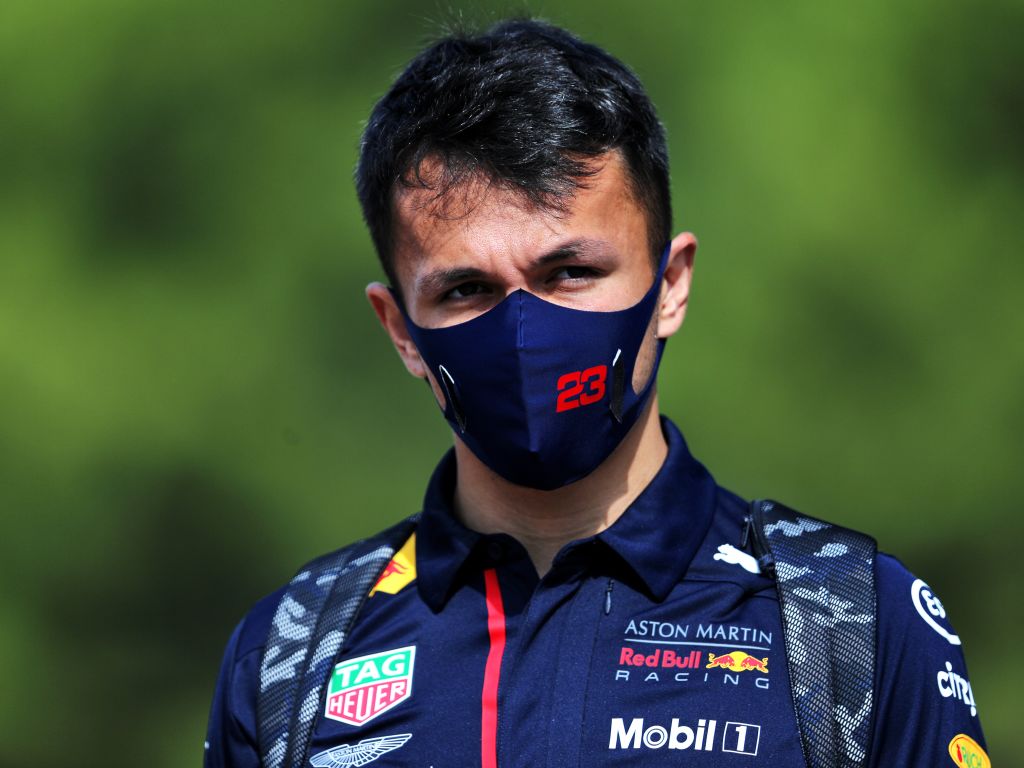 Get your hands on the official Red Bull 2020 collection via the Formula 1 store
However, Albon insisted the friendly rivalry only extends so far and that the off-track camaraderie does not mean the four drivers are not ultra-competitive when they go out onto the circuit at a grand prix weekend.
"When you have your helmet on there's no friendship," said Albon. "When you see a car, no matter what car it is, you race it like it's anybody else. There's no 'oh, after you' kind of thing. You're fighting for position."
Albon said the scenario was normal between the four friends, adding: "We've done that since karting. We could race each other on track and then we are riding our BMXs around the karting paddock.
"It's quite a normal thing to race hard on the track and be friendly off it."
Follow us on Twitter @Planet_F1, like our Facebook page and join us on Instagram!