Alex Albon reveals Valentino Rossi inspired helmet that never made it to the track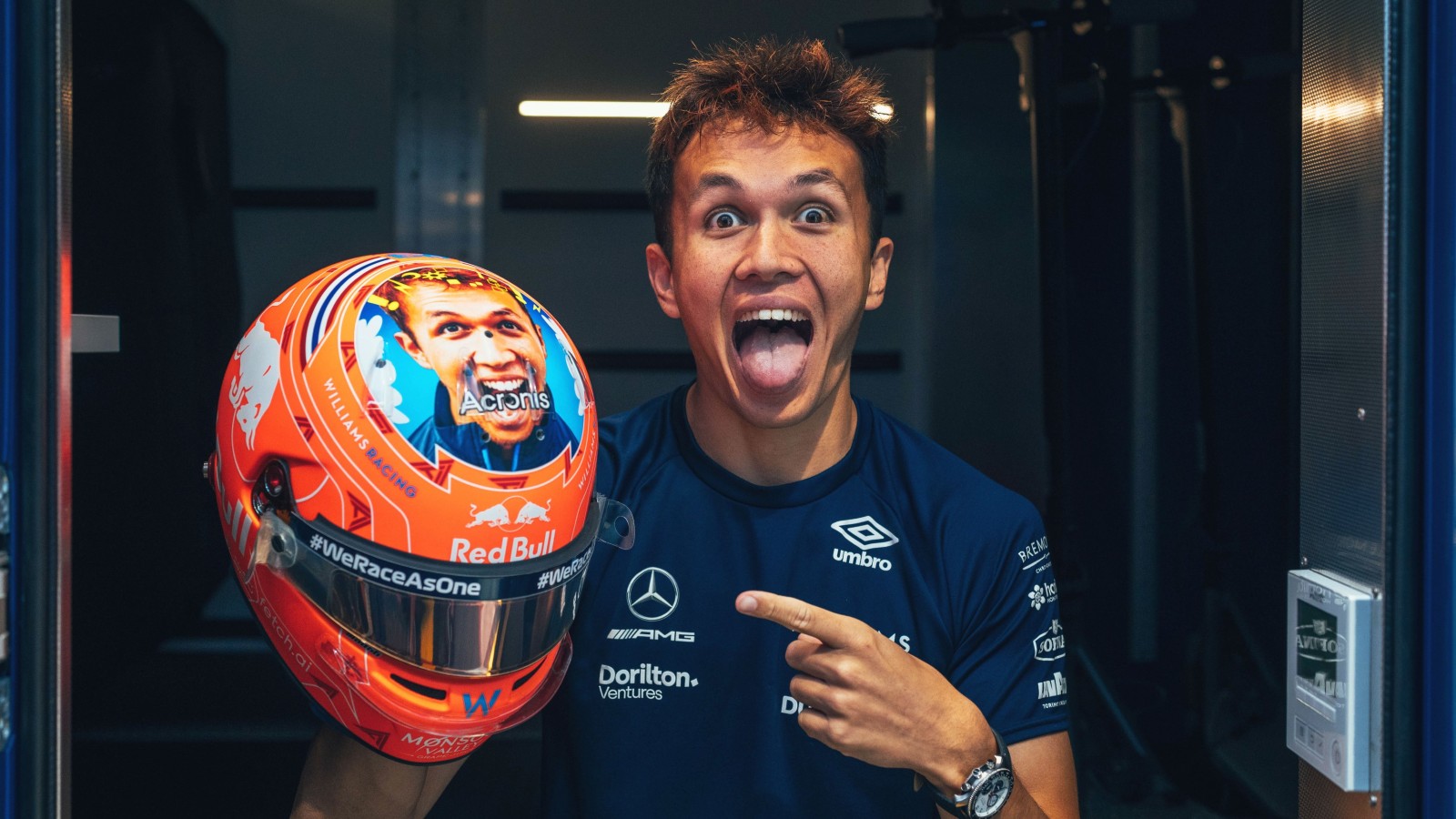 Illness cost Alex Albon the chance to show to the world a special helmet inspired by Valentino Rossi which he planned to use at Monza.
It turned out to be a serious health scare for Albon, who was forced to cut short his Monza race weekend due to appendicitis, which required surgery.
The Thai driver though suffered complications which resulted in him going into respiratory failure. The Williams driver fortunately made a full recovery, and was even back in the car come the next round in Singapore.
By that stage though, he had missed the chance to compete in a special helmet design which paid tribute to Italian motorcycle racing legend Rossi.
The #MonzaGP helmet we never saw! 🇮🇹@alex_albon's @ValeYellow46-inspired lid! 🤩#WeAreWilliams pic.twitter.com/OByyEdb3QN

— Williams Racing (@WilliamsRacing) December 23, 2022
In a nod to Rossi's Mugello 2008 design, Albon was going to use a helmet that had a picture of his own face printed on the top of the helmet, revealing the design via Williams' social media.
Funnily enough, Albon was not the only driver who that weekend wanted to pay tribute to Rossi, as Daniel Ricciardo, a McLaren driver at the time, had the exact same plan and format in mind.
The Honey Badger was able to show it off on the track, and could not quite believe it when Albon told him about the coincidence.
"This is a crazy story. I don't know how much of this is public knowledge," Ricciardo began.
"As you will remember, Alex Albon had appendicitis that weekend. He messaged me from the hospital, saying: 'dude, I literally had the same helmet design for this weekend that I was going to race with.'
"That is a crazy coincidence. I liked that, it was so much fun and so Valentino. It was reasons like that why Valentino was so adored during his career."
Drivers were previously limited on the number of helmet designs they could use in a season, but with that rule no longer in effect, it has allowed for some splendid lids to be seen on the track in recent years.
We took a look back through the 2022 campaign to select our 10 favourite special helmets, with that Ricciardo-Rossi design making the cut. A belated shout-out to Albon by the way after his reveal!
Read next: Carlos Sainz on why Marc Márquez would be like Ayrton Senna in Formula 1