Albon believes there is 'wiggle room' with penalty decisions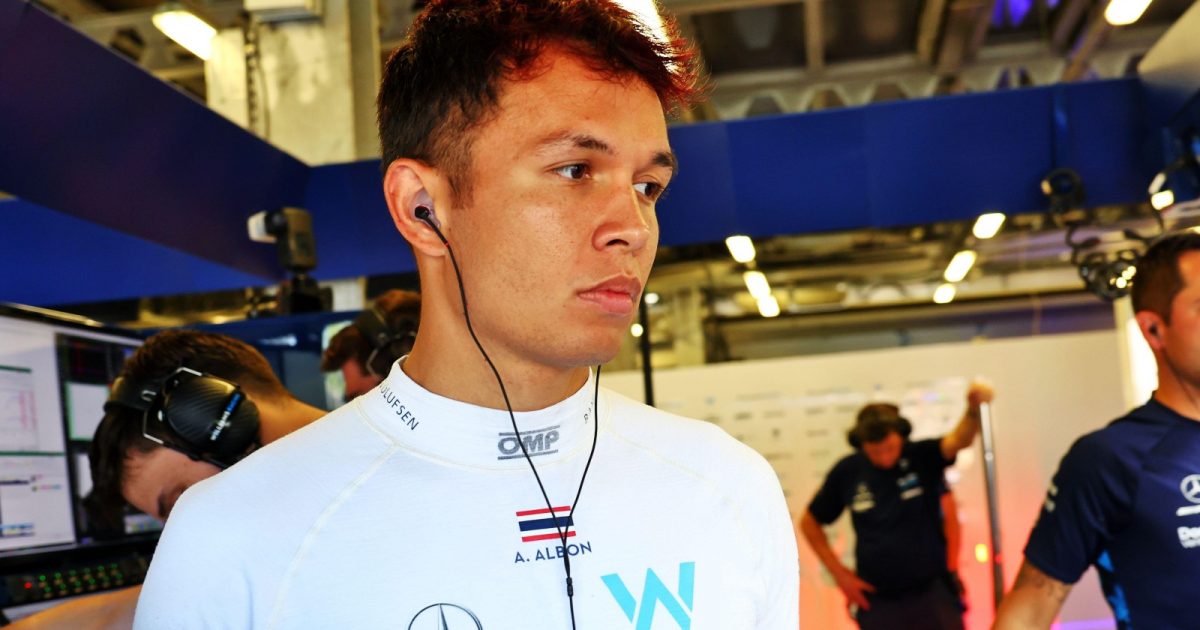 Alex Albon believes there is "a bit of wiggle room" when it comes to issuing penalties for pushing other cars off track.
The Williams driver was given a five-second time penalty when adjudged to have forced McLaren's Lando Norris off the track during Saturday's sprint at the Austrian Grand Prix.
It occurred before Albon then sent Sebastian Vettel sliding into the gravel after he clipped the Aston Martin car.
Both incidents happened when Albon was defending his position and he believed there should be more leeway when it comes to issuing penalties.
"I don't think they were totally all my fault," he told Sky Sports F1. "I felt like a lot of their moves I was defending, they brake late on the outside. Unfortunately, I don't have the same grip as them.
"I'm not trying to obviously screw them off. In both cases, I think with Lando I lost the front and with Seb I just lost the load as he went around the outside.
Not the result we wanted in the #F1Sprint, but we've still got a race to battle in tomorrow. We won't stop fighting 💪#WeAreWilliams #AustrianGP

— Williams Racing (@WilliamsRacing) July 9, 2022
"There is a bit of wiggle room in there. Lando overtook me straight away afterwards so I felt like there wasn't a big case for it. But anyway, we clearly struggled out there and our car is sensitive in traffic, it's sensitive with the wind. We struggled, but hopefully we can come back stronger."
Norris, meanwhile, believed the extra time it had taken for him to overtake meant he was unable to get his tyres back into a good window.
"I think it did have quite a bit," he replied when asked if he believed being pushed off the track had cost him any time. "Especially because as the race goes on, everyone's tyres just deg a lot so I was pushing hard in the beginning – it's when you have your best opportunities.
"I just had to use the tyres a lot to try and get past. I guess the only frustrating part was when he did push me off, I still had to try and get past him for another couple of laps and use the tyres even more.
"So then I was just heavily affected for the rest of the race, basically, couldn't get the tyres back into a good window. So it was a struggle, but I still managed to get past and just made my race harder. We weren't a mile away from the race in front."