Alex Albon 'more pessimistic than optimistic', fears Williams are '10th quickest'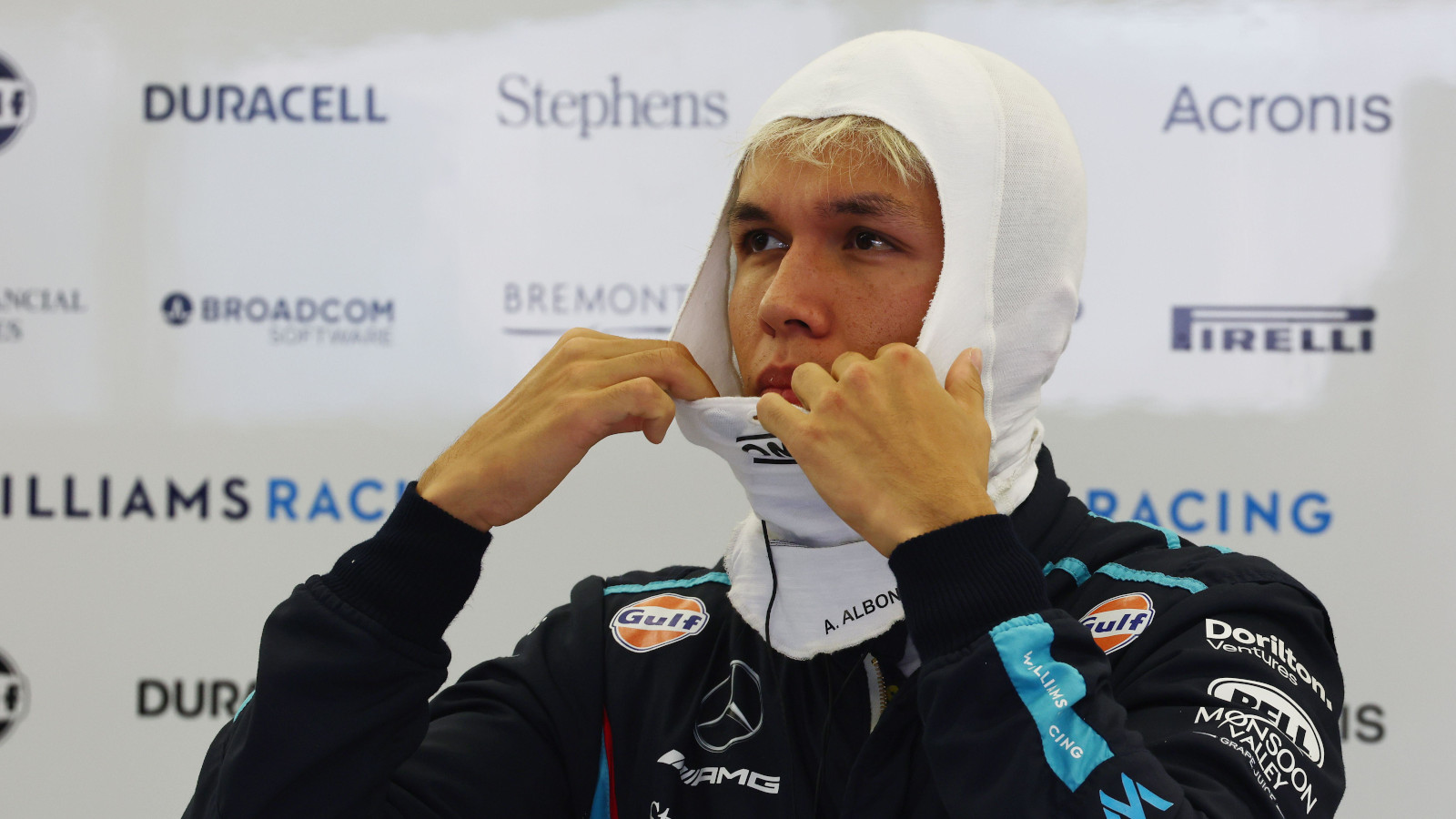 Alex Albon, admitting he's more on the glass half empty side, fears Williams will once again be battling to avoid the wooden spoon in the 2023 championship.
After a brief resurgence in 2021, with Williams even on the podium in a washed-out Belgian Grand Prix, the team again slumped to P10 last season with Albon and his team-mates scoring just eight points.
At no stage was the team even in the race for ninth, the disappointing pace and handling of the FW44 forcing the team to introduce a B-spec car midway through the season.
But while lessons were learned in that, it seems Williams haven't got it quite right this season either with Albon fearing they'll once again be stuck to the bottom of the log.
"I'm possibly a little bit more pessimistic than optimistic, so I do think, at least from the initial looks at testing, we are the 10th quickest team," said the Thai racer ahead of the season-opening Bahrain Grand Prix.
PlanetF1 recommends
Ted Kravitz 'quite surprised' Williams are yet to recruit new technical director
Mechanical grip gains set to be a key technical battleground in F1 2023
Bahrain Grand Prix 2023: Schedule, stats, weather forecast, how to watch
The new Williams pairing of Logan Sargeant and Albon finished pre-season testing 16th and 18th on the timesheet, effectively two of the five cars that would drop out at the first hurdle were this qualifying.
Albon does believe the new FW45 is a better car than it's predecessor but just maybe not enough of a step forward to truly put Williams in the midfield battle.
"You have to be realistic, we definitely have made a better car but in terms of pace everyone has, so it's all relative," he told the media including PlanetF1.com.
"We're going to really have to hope for a chance for points, it's not going to be an easy one, and definitely something has to happen for that to happen.
"When I look at testing, we've been very reliable so being the first race of the year, there is always a bit of reliability problems and hopefully, we can take advantage of that.
"But in terms of pure pace, there's a lot of teams out there that make big steps. [Compared to] our direct rivals, possibly AlphaTauri and McLaren, I still think we're a little bit behind."
"But," he added, "let's see. Our qualifying laps were a little bit out of sequence to everyone else and our race ones, we definitely got a bit of set-up work that we can help the car in the race ones."
Additional reporting by Thomas Maher