Albon announcement offers a 'boost' to Latifi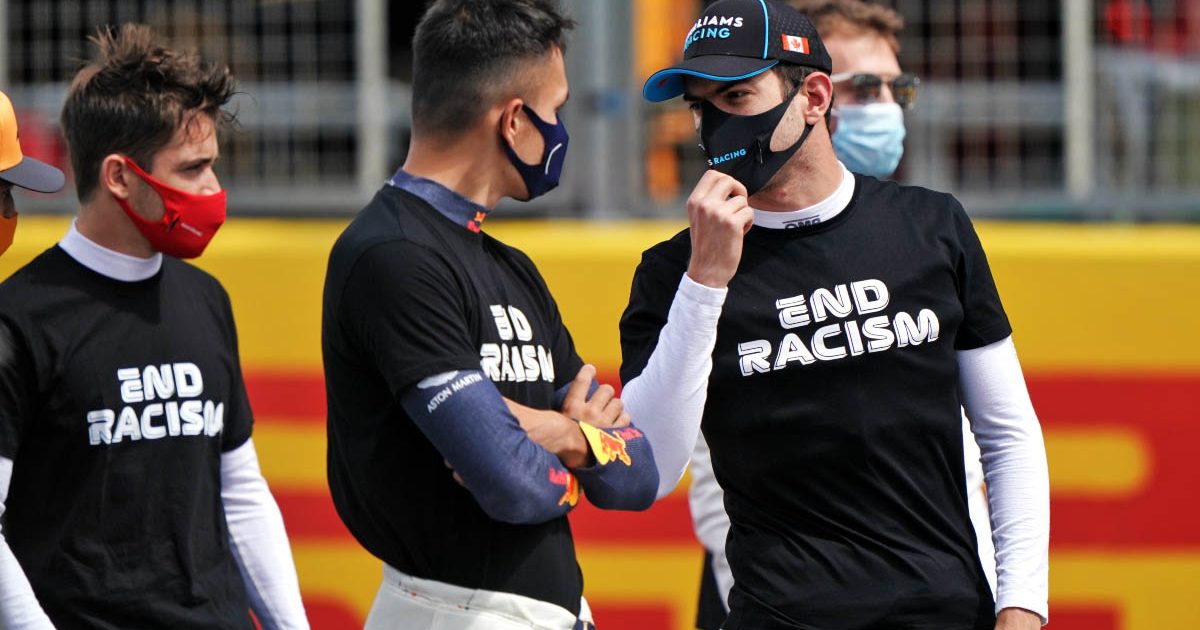 Having been team-mates before, Jost Capito thinks Alex Albon's arrival at Williams will be a "motivational boost" for Nicholas Latifi next season.
The pair drove alongside each other for DAMS in the Formula 1 feeder series in 2018, taking five race victories between them before both drivers were eventually given opportunities in the top tier of motorsport.
Albon will return to the grid with Williams after a year on the sidelines as Red Bull's reserve driver, replacing Mercedes-bound George Russell to renew his partnership with Latifi, this time on the Formula 1 grid.
Latifi's confidence increased through the second half of 2021 as the gap between him and Russell got lower as the season went on, and maintained that the deficit to his team-mate was never as large as it appeared at times.
The 2022 pair have been told they will get equal treatment from the start of the season, and the Williams team principal thinks it will be a fruitful partnership between the two of them.
What race number would you have on your car? 🔢 pic.twitter.com/0ZoeNuUhrp

— Williams Racing (@WilliamsRacing) January 10, 2022
"They have been team-mates in '18 in [GP2] and they appreciate each other very well," Capito said in an interview with GPFans.
"Nicky was extremely happy when he got to know that Alex will join the team. I think that gave him even the motivational boost that he can race again with Alex."
Albon is already looking forward to getting back behind the wheel of a Formula 1 car, after being dropped for Sergio Perez to partner Max Verstappen last season.
But having found his way back onto the grid, Capito adds that he is a good fit for Williams in their current form, and will bring plenty to the table as a driver – as well as his positive personal relationship with his new team-mate.
"[It is] the same with Alex," said the team principal. "He was really happy to be in the same team with Nicky and I'm sure the relationship between them will be as good as it was with George and Nicky, and you know that Alex and George are personally very good friends as well.
"That also means they have a very similar character, and I believe this kind of character and behaviour fits extremely well to Williams where Williams is right now."
Williams set the boundaries for Albon, Latifi
Jost Capito says Alex Albon and Nicholas Latifi will have equal treatment at Williams.