Alex Albon: Williams in a better position but there's still a long road ahead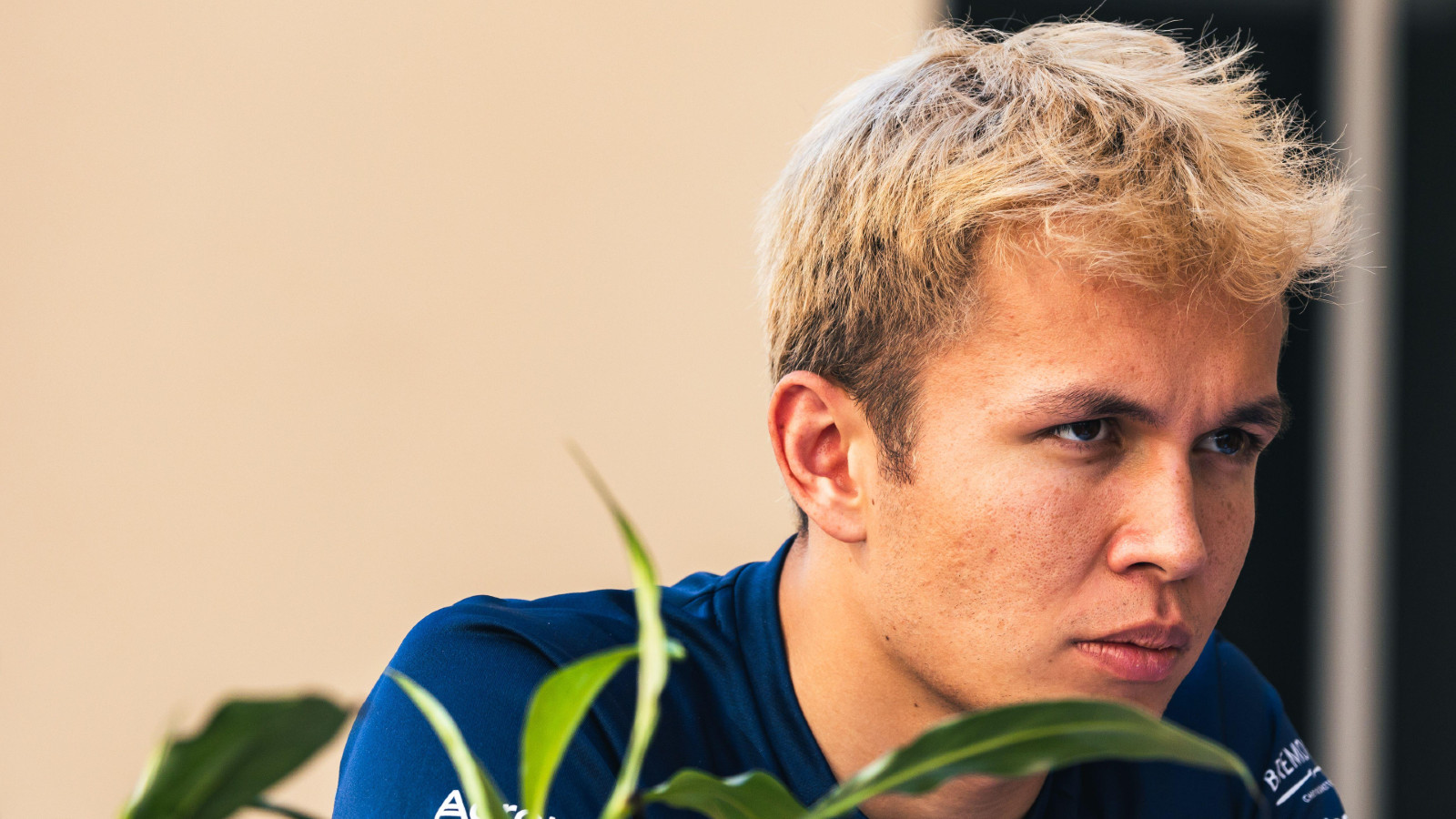 Once again propping up the standings last season, Alex Albon admits Williams have "got a long road ahead" but believes they're "definitely" in a better position now than they were 12 months ago.
Last season the arrival of Formula 1's all-new ground effect aerodynamic cars didn't herald the recovery Williams had hoped, instead the team once again found themselves bottom of the log.
Their fourth P10 in the past five seasons, Williams are a long way from their last spate of glory days in the 1990s when Damon Hill and Jacques Villeneuve were winning World titles.
Such were their troubles last season, Albon speaking of "pretty obvious weaknesses" with the FW44, it's hard to see Williams making significant progress this season.
The driver, though, believes they are in a better position today than they were 12 months ago.
PlanetF1 recommends
F1 stats: Which drivers have scored the most points without winning a race?
Gallery: All the angles as Williams unveil Gulf-inspired FW45 car
Alex Albon wants discussions over 'confusing' FIA political statement ban situation
"It's hard to say," he replied when asked about his predictions for the season ahead.
"I would say that we are definitely in a better position ourselves than we were end of last year. But I don't know how that translates to the circuit, I don't know how big of a step everyone else is going to make. Only time will tell.
"When you drive on a simulator, there's a lot of different things that can be misled, correlation and whatnot, you never quite know.
"So for now, we're in a better place. But it's hard to say really where we stand."
'We've been chipping away at it'
Albon has spent the past month in the Williams simulator, working alongside his new team-mate rookie driver Logan Sargeant, to improve the car even before it hits the track.
The FW45's first outing will be a 100km shakedown at the Silverstone circuit on February 13, the week prior to pre-season testing.
"Obviously, Logan's coming in with fresh experience or let's just say, less experience than someone like myself," he said as per Motorsport.com, "but it's kind of just trying to keep it real.
"A lot of it is just trying to work together. We've got a long road ahead, realistically speaking.
"We've driven the sim now for a month, we're making inroads. The main thing is that feedback is the same, we've got similar areas that we want the car to improve in. So we've been chipping away at it.
"And as we've said before, it's a real team effort here to bring the car up the field. We need to be open and honest with where we are and see how it unfolds itself in Bahrain."
'Pretty obvious weaknesses to resolve'
The former Red Bull driver reckons last year's car had "obvious weaknesses", most notably when it came to low-speed corners.
Scoring just eight points in the 22-races, the team was never even in the fight for ninth place such was their on-track deficit.
Declaring that the problems were clear to everyone who drove the car, Albon and Sargeant are working to resolve those issues.
"There were clear weaknesses in the car," Albon said. "It's not just me, also Nicky [Latifi] last year, Logan drove the car as well last year. There were pretty obvious weaknesses in the car.
"I can say that low speed front-locking was quite a big problem for us last year, and we're trying to get around that and understand why it was so difficult.
"So areas like that there's a common goal to improve the car and those areas, it's not just myself. The goals are pretty clear.
"Logan, even last year, he had similar feedback, he knows the problems in the car, it's not totally new to him, the feeling of the car. He gets where the car needs to be quicker.
"So everyone's involved in the development and trying to address the weaknesses we had."