Alex Albon can now plan for future with Williams thanks to new deal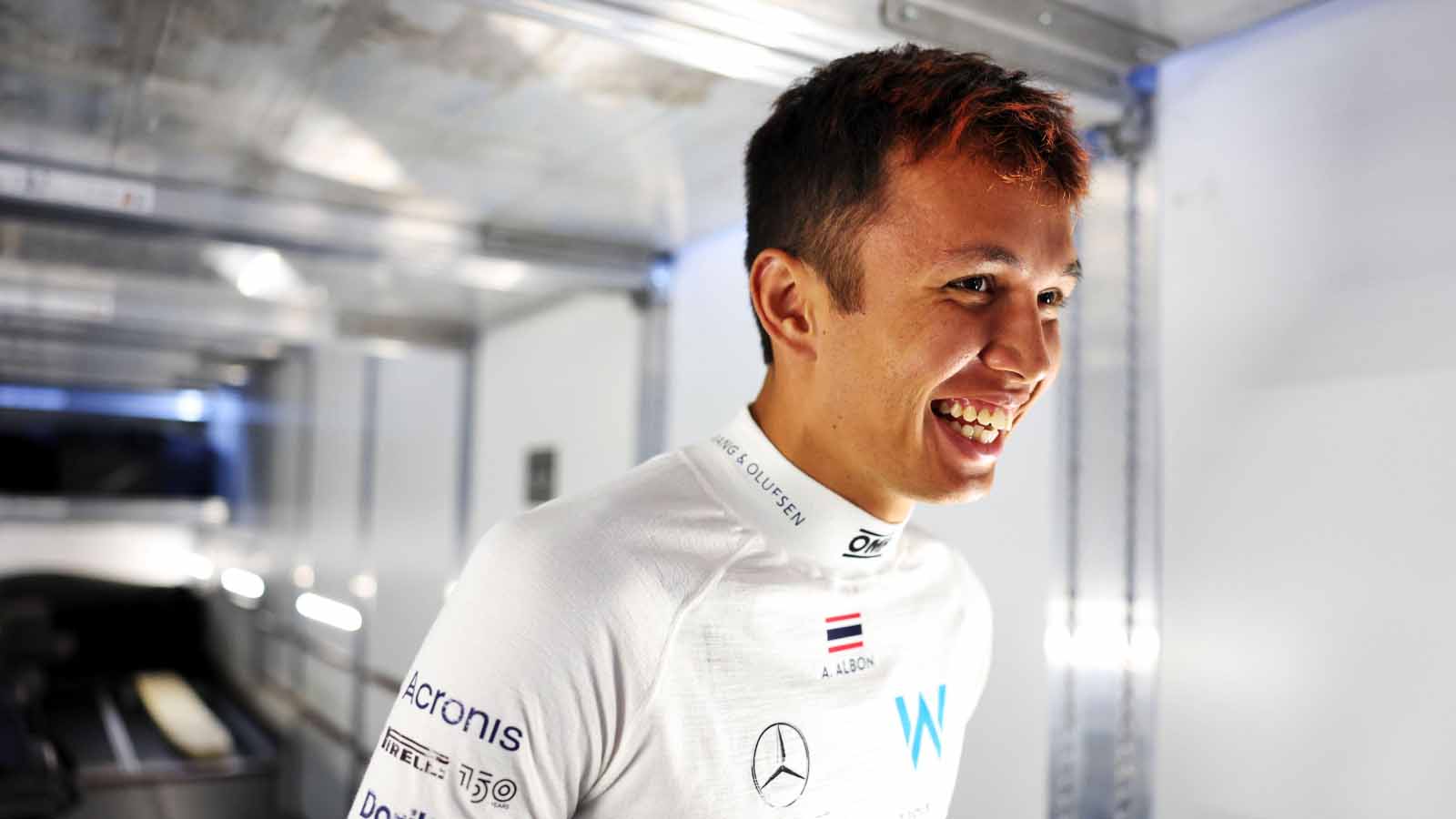 With a new multi-year contract signed for Alex Albon, the Anglo-Thai racer finally has the kind of security to allow for a long-term plan.
Albon's career in Formula 1 has certainly been something of a rollercoaster ride, even though it is not exactly a long stint in the series at this stage.
Arriving on the scene in 2019 after being brought back into the Red Bull fold, Albon started out at Toro Rosso but halfway through the season was called-up to Red Bull, switching seats with Pierre Gasly.
Come the end of 2020 though he would drop off the grid, Red Bull not happy with his performance level compared to Max Verstappen, meaning Albon spent the 2021 campaign on the sidelines as Red Bull's test and reserve driver.
It would be just the one season though spent off the grid for Albon, with Williams confirming his signature for 2022. He has since signed a multi-year contract extension at Williams, offering him stability at a team over multiple seasons for the first time.
Albon then is relishing the opportunity to create a plan for the long-term with Williams.
Asked by Channel 4 how much he is enjoying being back in Formula 1, Albon replied: "Yes, it's always tough having a year out, you get hungry, get motivated.
"And when you get the opportunity to be back in Formula 1, you take it with both hands and the hard work almost starts then, all that hard work before is just getting back into it, getting another opportunity.
"But now that I'm back in one of the very first things you look for is stability. And you know, it sounds silly, but what is one of your first goals of being back in F1 is to keep staying in F1.
"It feels really good to have that, I haven't had that in pretty much my whole racing career, as to be fair most drivers do [sic], it is a tough sport.
"So, to have a bit of longevity to it, it feels like what we can do now is really plan for the future as well with Williams.
"A lot of the stuff that we need to change to the car, we're going to be focusing already on next year and that chemistry, that communication, we can already start now, we already do have meetings about what we want to do with the car for 2023."