Albon: Miami points not an 'anomaly' for Williams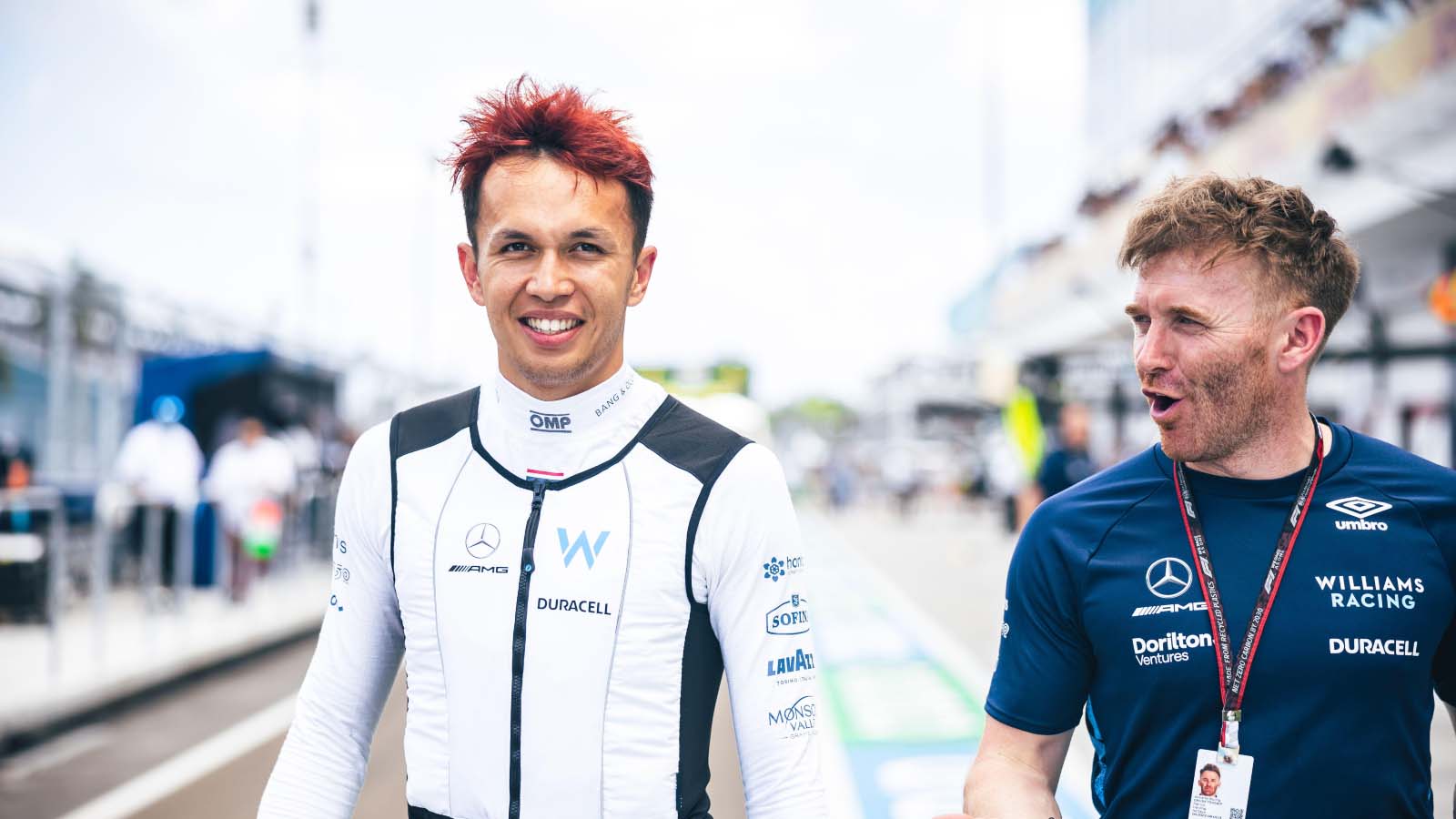 Alex Albon believes Williams' point-scoring pace in Miami was "less surprising" than in Australia, and that their true "anomaly" rather lies in qualifying.
Albon put two more points on the board for Williams after finishing P10 on the road on Sunday, before benefitting from Fernando Alonso's time penalty to put him up another place.
It was another solid rise through the field for Albon, who has impressed since arriving at Williams to replace George Russell at the start of the year.
But he and Nicholas Latifi were again unable to get out of Q1 over the weekend, and the Thai-British driver has designated qualifying as the team's issue at the moment, rather than their race pace, which is an encouraging sign for Williams.
Fake marinas, odd post-race interviews, a police escort to the podium – the @f1miami was an unforgettable one.https://t.co/gSv4IWsfvH #F1 pic.twitter.com/xOUx51q1o9

— PlanetF1 (@Planet_F1) May 10, 2022
"If you look at the whole weekend, I'd say this is much less surprising than Melbourne," Albon told reporters after the chequered flag, as per The Race.
"We were in the top 10 for two out of three practice sessions and we were genuinely there – it wasn't low fuel or anything like that.
"Of course, we lucked into a few collisions with the cars in front but we were right behind them and catching as well. It was a strong weekend for us.
"The anomaly is qualifying and we need to understand where to get the performance back because we got it in Bahrain [reaching Q2] and we just lost our footing a little bit.
"We had the brake issue in Imola, fuel issue in Melbourne and here we just couldn't switch the tyres on. So it's looking very positive."
Albon added that Williams have managed to outwit their rivals in races to enable themselves to leap up the field during races this season, but their speed in qualifying mostly underlines where their car performs relative to the competition.
"We can say 'we should be here, we should be there' but at the minute we're not getting into Q2," Albon said. "So until we get into Q2, we can say that's where our car is [but it doesn't mean anything].
"In some respects we are doing a really good job in the races and I feel like we are outdoing other people on tyres and strategy and also on how we work the tyres.
"That C2 [compound], I did my best lap on the last lap and there's something about that tyre that we love."
Albon is Williams' best asset - Miami GP Conclusions
Alex Albon has had a great start to life back in Formula 1 with Williams. At the Miami Grand Prix, he picked up his second points-finish of the season, coming home in ninth.