Albon: Team missed 'simple thing' by doing cooldown laps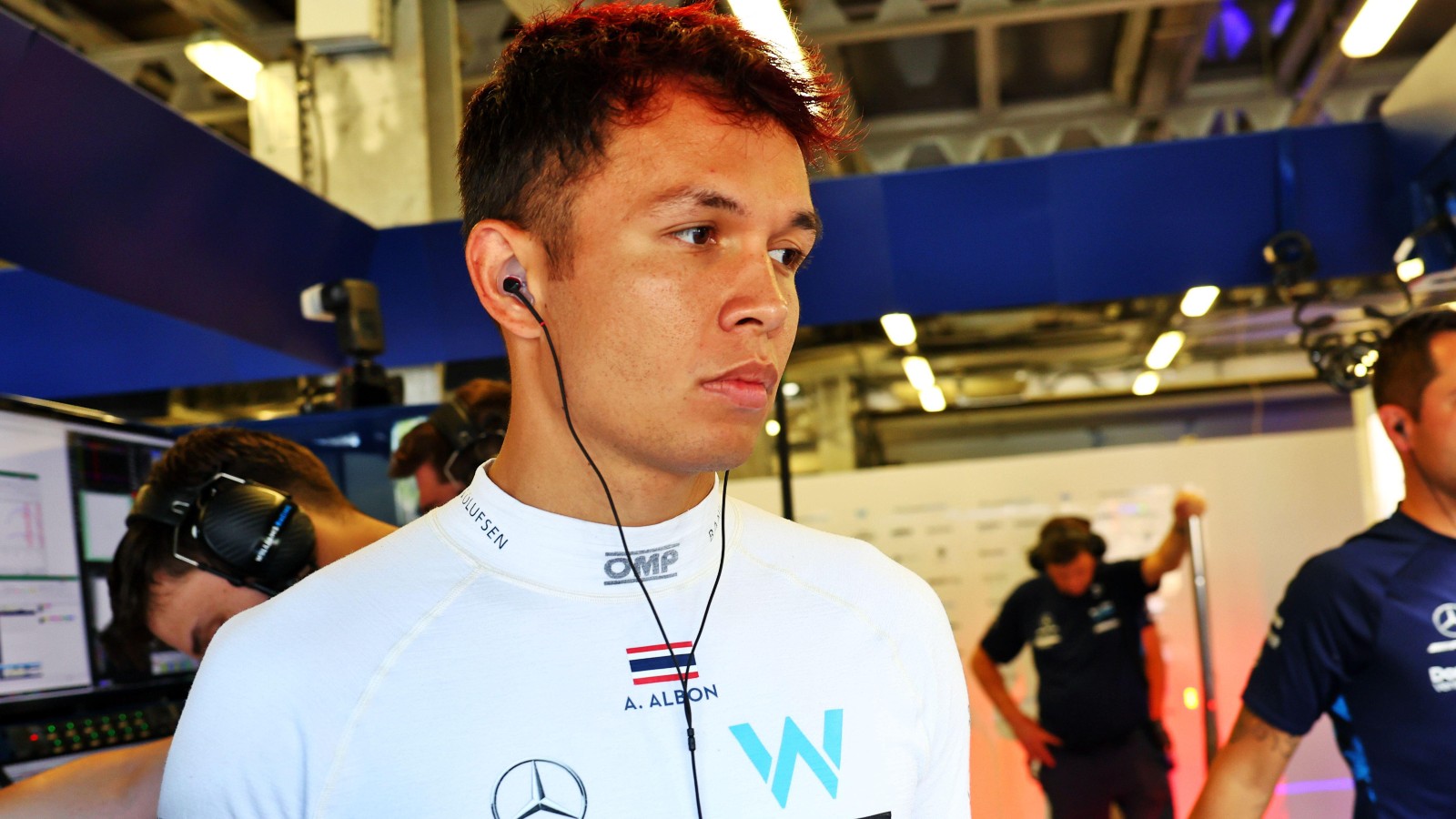 Alex Albon was made to rue his team's decision to do another cooldown lap and said the 2022 tyres are different in that regard.
Despite having an upgrade package fitted to his car, Albon exited at the Q1 stage while his team-mate Nicholas Latifi made it to Q3 without the upgrade.
After being told he had been eliminated at the earliest opportunity, Albon was heard over the radio annoyed at his team's decision to do another cooldown lap, losing all tyre temperature in the process.
Speaking after the session, the Brit-Thai driver said that unlike previous years' tyres, the 2022 ones did not get as hot and that they "respond quite differently."
"It's a tricky one because obviously, I think last year, a lot of the time when you do cooldown laps, you need it for the intermediate tyres," he told Sky Sports F1. "But the tyres respond quite differently this year to previous years and truthfully speaking it was quite a simple thing.
P16 for @alex_albon who narrowly misses out. Opportunities will come tomorrow, Albono 💪#WeAreWilliams #BritishGP pic.twitter.com/X6x2Ms9OGt

— Williams Racing (@WilliamsRacing) July 2, 2022
"I think we just shouldn't have done a cooldown lap when when we did it. Obviously we're trying to get the last lap in the best place, trying to get the tyres in the best window, which is normal. It's just the track was a little bit too cold and little bit too wet today for it to work.
"It's frustrating because every time we've crossed the line, we're normally in the top 10. We're actually pretty competitive out there. We only dropped out at the last bit when we did the back-off lap. So on my last lap I had less grip than the previous lap. It was just a frustrating one."
It will be doubly disappointing for both Albon and the Williams team as they were not given an opportunity to see how the upgrades may have improved the car. With the additional lack of long runs during the practice session, Albon said as a result the race will be "a little bit unknown."
"I guess it is disappointing," the 26-year-old said. "I think we didn't give the update a true showing today but it's all to play. This circuit, it's actually easier to overtake on than other circuits. We didn't really do a long run at all this weekend, so we're a little bit unknown, but we'll give it a go and see."