Williams is 'actually a good car' in the 'right window'
Alex Albon believes if the FW44 is in a set-up sweet spot, Williams can be competitive in qualifying and races this season.
Williams had one of the slowest cars on the grid in the opening two races, bringing up the rear along with Aston Martin in qualifying in particular – despite Albon's climb into Q2 in Bahrain which appeared to outperform the machinery underneath him.
Albon was running well in Saudi Arabia at the weekend though before a collision with Lance Stroll left both cars damaged – with the Williams needing to retire as a result.
The Thai driver was found culpable for the incident and received a three-place grid penalty that will take effect in Melbourne next weekend, but he felt points had been possible for the team in Jeddah.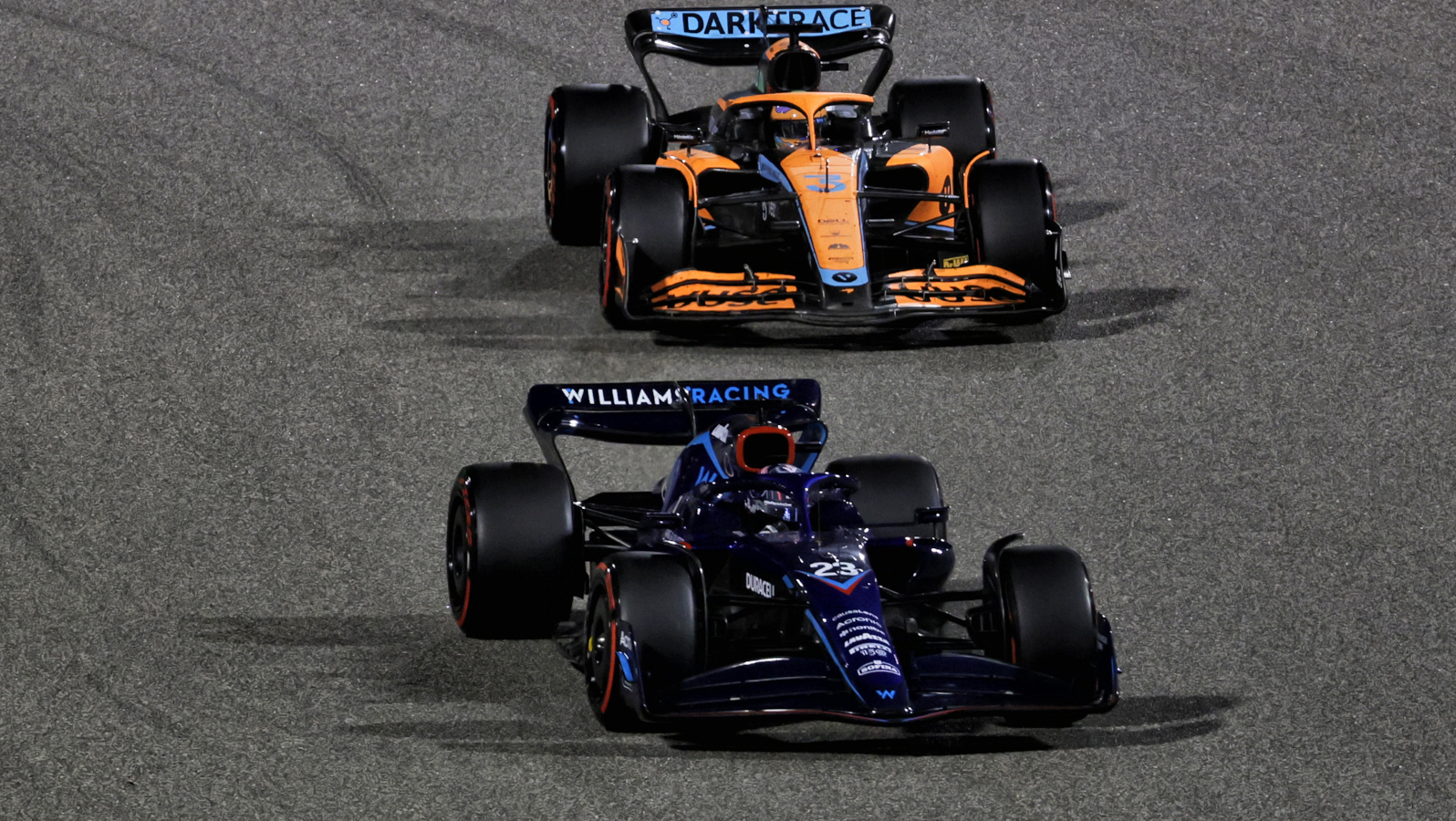 "We were trying to fight our way into the points at the end and I attacked Lance," said Albon, quoted by the French edition of Motorsport.com.
"He defended strongly and unfortunately we collided. We had to retire because of the puncture but the points were almost there – we had to go for it."
Albon pinpointed the main issue of his car as being the lack of downforce available to him while driving, but he has managed to outperform Nicholas Latifi in the sister car through the year so far, making the most of what he has.
But despite Williams' backmarking pace, the former Red Bull man thinks there is a particular place in which the FW44 can operate where it can be more competitive – but he added the caveat that the team need to find this set-up on a regular basis if they are to move forward.
"We lacked downforce," said Albon. "The balance of the car can be tricky, but in the right window it's actually a good car.
"We were pretty quick at the end of the race, we just need to try and make the car more consistent and predictable."
Williams and Aston Martin are the only teams yet to get off the mark in the Constructors' Championship this season after two races.
Worrying signs for woeful Williams
Worrying signs for Williams at the start of the 2022 F1 season.