'Super proud' Alex Albon says Williams progress second only to Aston Martin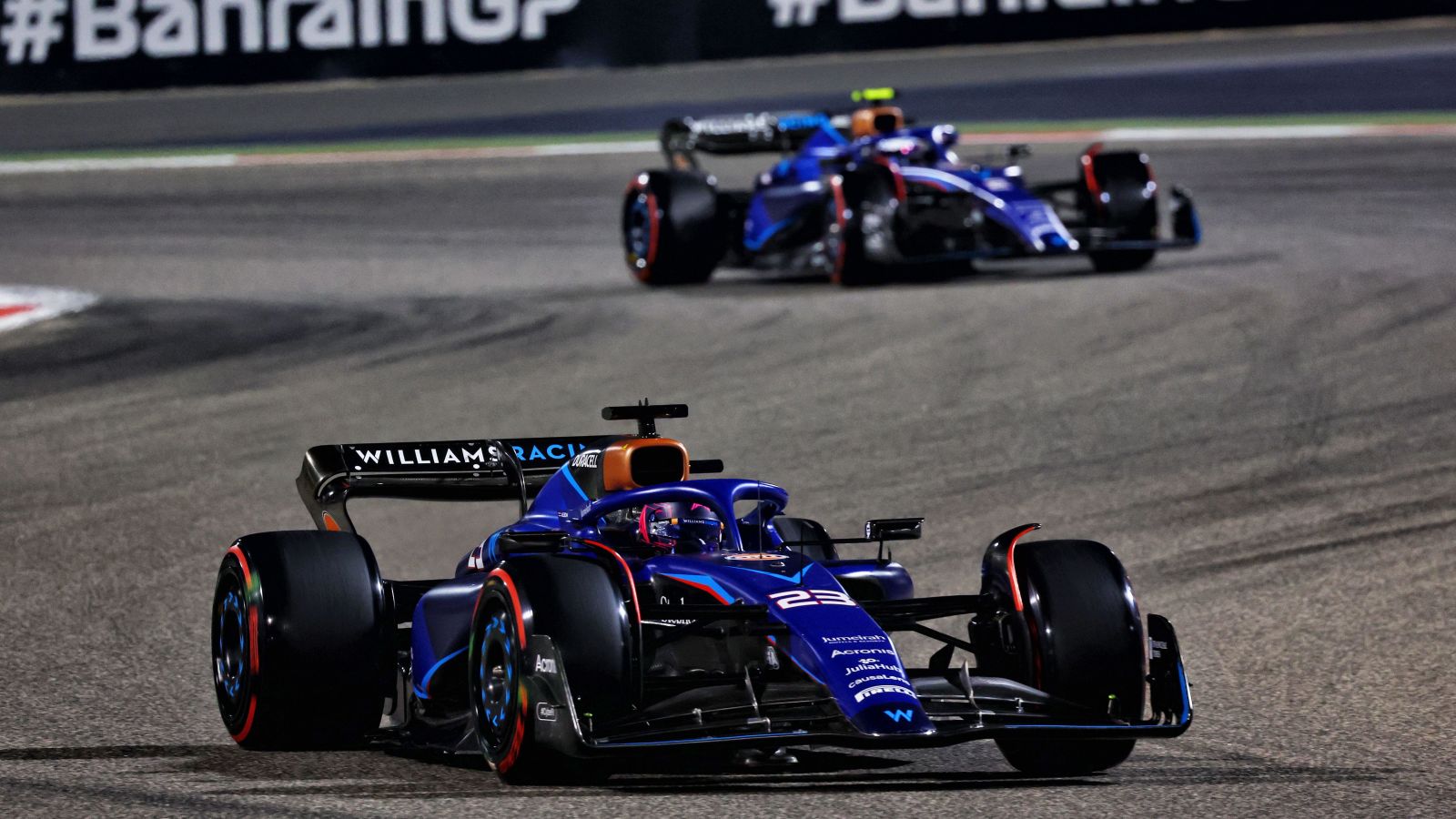 Williams started F1 2023 in the Bahrain points courtesy of Alex Albon, who spoke of huge progress made by the team.
The 2022 campaign was far from a smooth ride for the Williams team, who after marked improvements in the prior season, found themselves falling to the bottom of the pecking order once again.
Many tipped them to remain there in 2023, but if that does end up being the case, there seems little chance of another season where they are adrift of the pack.
Albon was able to make it into Q2 in Bahrain and even though front wing damage cost him the chance to set a lap time in that session, the Anglo-Thai driver fought back valiantly to claim a point in the race with a P10 finish.
His rookie team-mate Logan Sargeant would cross the line P12, marking a solid debut outing for him.
And in Albon's opinion, the only team that has made more progress than Williams over the off-season is Aston Martin, who climbed onto the Bahrain podium courtesy of Fernando Alonso.
"It was actually a really tough race,"Albon told media in Bahrain.
"The wind and everything made the cars, I think, for everyone, much more disconnected than yesterday, and especially when we're running low downforce, it makes it even trickier.
"So to have the pace that we had, under the circumstances, I have to say, I'm super proud.
"Everyone is I'm sure, looking at Aston Martin right now on the podium and thinking what a step they've done, but we're second. If you look at us from last year to this year, in this position, 12 months on, I have to say, we've done an amazing job.
"Of course, we're reliable, it helps, but we've got points on that first race."
PlanetF1.com recommends
Race: Max Verstappen untouchable but the Bahrain GP was the Fernando Alonso show
Fernando Alonso's wind tunnel prediction that will worry Mercedes and Ferrari
Christian Horner can't resist light-hearted dig at Aston Martin after Bahrain GP
The challenge now for Williams is to keep up this level of performance, as they move away from Bahrain and onto the high-speed Jeddah street track.
But buoyed by this showing in Bahrain, Albon plans to ride that wave of optimism, while he believes Williams will find further performance in the coming races with developments on the way.
Asked if this Bahrain display was  indicative of where Williams are now, Albon replied: "I believe so. I wouldn't have said so coming into this weekend, but after this weekend, who knows anymore?
"We qualified out of position, we should have qualified higher up in my opinion, it would have made our race a lot easier today. But you know, that's progress. So I'm excited.
"But, I don't want to be overly optimistic, but saying that as well, on the flip side, I know we've got some stuff for the next couple of races that can really push us forward."
Additional reporting by Thomas Maher