Jenson Button: Alex Albon has built Williams team around him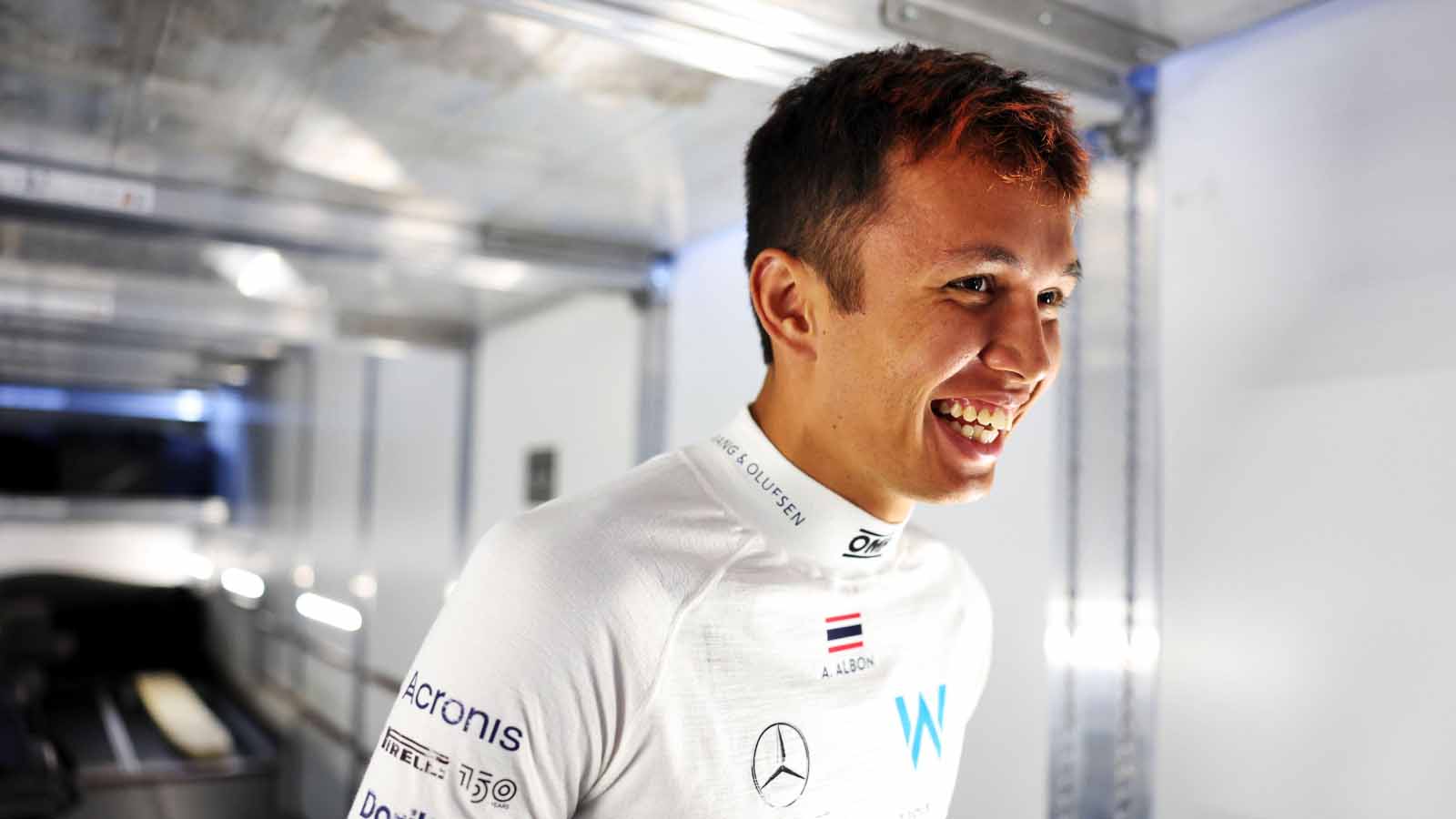 Jenson Button has praised Alex Albon for how he has approached his role at Williams, and for how he has built the team around him.

Albon came back into Formula 1 after a year on the sidelines, following his demotion to a reserve role by Red Bull for 2021, eventually replacing George Russell at Williams.
He hit the ground running with his new team though, taking points in Australia after a mammoth 57-lap stint on one set of hard tyres, while generally holding the upper hand over former Formula 2 team-mate Nicholas Latifi on the other side of the garage.
Albon himself told PlanetF1.com after the season finished that 2022 gave him the full belief that he "earned his place" in Formula 1, after the disappointment of being dropped by Red Bull previously.
2009 World Champion Button, currently a Williams ambassador and a former driver with the team, has spoken of how impressed he has been with the way the Thai-British driver has gone about getting himself back to his best in Formula 1.
"Alex's involvement in the team, how he's come in, really been a team player and the team have really got behind him and very supportive of him. You can really see his skill in terms of speed, but also the way that he works for the team and builds a team around him," Button told the Williams Warm-Up show.
"Formula 1 is obviously about outright speed but it's also the mental approach as well.
"As a driver, when you've had a season in Formula 1 with a top team and then you're pushed to the side because they weren't quite happy with your performances, it's really difficult to come back from that.
"For him to come back after a year out, jump in the car and be competitive from the word go, I think it really shows his belief in himself, but also the people that he has around him and the team atmosphere that we have here at Williams that really welcomed him in and didn't put pressure on his shoulders to succeed immediately. But because of that, he did succeed immediately.
"So I think he's in a great place. You know, he has confidence in himself, confidence in the team. You can just see that he wants to develop as a driver.
"Alex wants to be fighting at the front – every driver wants to be – but he's not going to get there unless he works hard, and he has done that, which has been really, really good to see."
Read more: Michael Schumacher's wife recalls how he asked her about Ferrari move and Jean Todt