Alex Albon: 'Public get me wrong, I'm not a nice guy when the helmet goes on'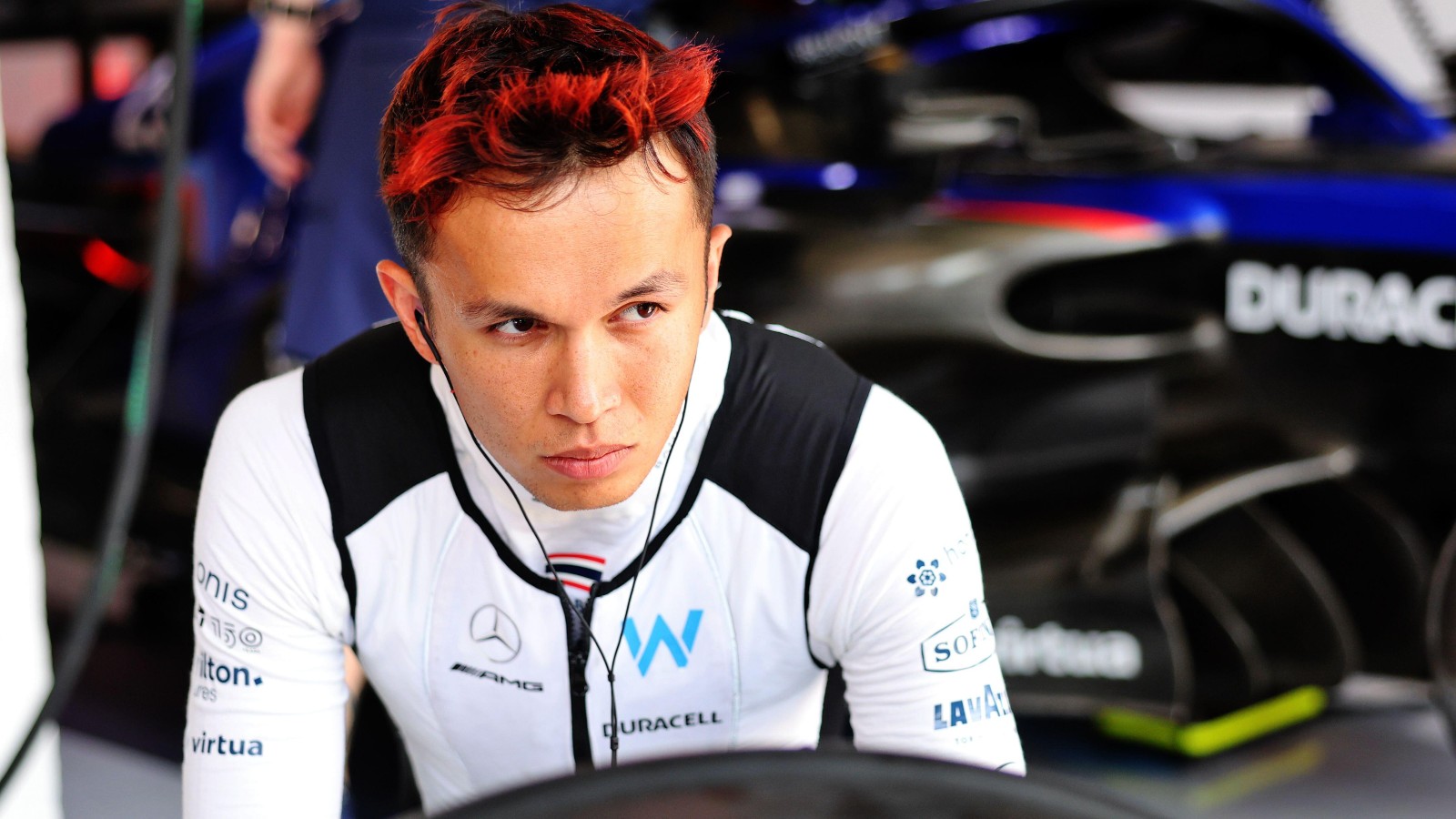 Despite his cheerful, friendly demeanour, Alex Albon has insisted he is not someone to be messed with when inside the car.
When he first came into F1 in 2019, and even for much of the following season, Albon gave the impression during interviews almost of being naïve, like a rabbit in the headlights in front of the cameras.
He also came across as someone very family-orientated when he was filmed away from the circuit for Netflix docuseries 'Drive to Survive'.
But the 26-year-old may well have done a lot of growing up over the last couple of years, especially given his ruthless dropping from a race seat by Red Bull, and now appears a mature person more comfortable with being in the spotlight.
Nevertheless, Albon admits he is different to the image he conveys, especially when out on the racetrack.
"The general public get me wrong," the Williams driver told the BBC. "They think I'm this happy-go-lucky kid constantly and that I'm not hungry, maybe too nice.
"They will never see the fiery side because they don't have a headset. They don't listen to me when I'm driving.
"I'm naturally quite happy. I love what I do. It's the reason why I wanted to be in F1 so much. And I felt like I've learned to enjoy it and relax. But you definitely need a fiery side if you want to be in F1."
Put to him that it may have been more steel than fire that has got him to this point in F1, where he has a multi-year contract with Williams locked away, Albon replied: "It's both. It's the resilience and at the same time it's determination.
"As a driver, you almost need to be a fighter. When you have a helmet on, you're fighting other drivers. And I am fired up. I really am not a nice person when I have my helmet on. Speak to the engineers here and they will tell you that."
How Alex Albon is getting his working balance right
Notwithstanding what he says, it still appears surprising that Albon is not a fan of taking part in marketing activities for Williams and he therefore now has a manager and performance coach who can help him to divide up his time more effectively.
"It's a genuine thing," he said. "There's a lot of noise in F1 and I think I most probably got caught up in it a bit too much in 2020. There was a lot of firing going on and I was trying to avoid all the bullets.
"Red Bull were very good to me and were trying to help me and support me, but having that circle around me has allowed me to really focus on the driving side – the thing I really like.
"I'm much more of a guy who is comfortable with the engineers than in front of a TV camera and that kind of thing.
"It was understanding that side of things and making sure I had almost a strategy going into this year – 'okay, this is how I know I operate best, this is where I understand the car but this is also how I need to understand the team and figure out how I perform at my best as well'.
"A big part of that, which doesn't really get talked about, is the handling of the Formula 1 environment in itself. It's such a beast, in the way that you guys do your jobs."
Read more: Could Mick Schumacher be handed a F1 2023 lifeline by Williams?