'Anyone but Max, Lewis wouldn't have tried that pass'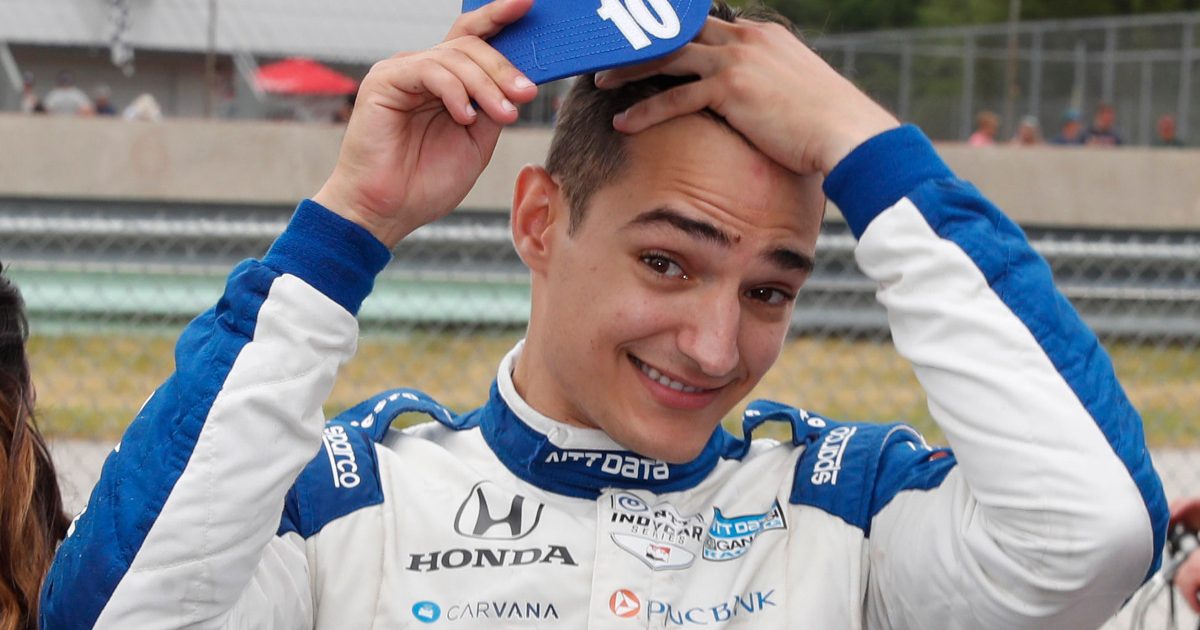 Had it been "another guy" other than Max Verstappen, IndyCar driver Alex Palou reckons Lewis Hamilton would not have tried to squeeze through a gap into Copse.
The fight for this year's World title hit high gear at the British Grand Prix when Hamilton hit Verstappen, taking his title rival out of the grand prix.
Hamilton went onto win the race, his eighth British GP win, slashing his deficit to Verstappen to eight points.
Red Bull have accused Hamilton of looking "desperate" while Mercedes insist their driver did nothing wrong.
Chip Ganassi Racing-Honda's Palou reckons it was a clash of two aggressive drivers, each not willing to give an inch.
He told Motorsport.com: "For sure, when you say that Hamilton went on that aggressive move, having only a little bit of space, for sure it was because it was Verstappen – if it was another guy, that wouldn't have happened – just because [they] are fighting for the championship.
"I expect things like that to happen. What would I do if that were to happen? I don't know.
"For sure [if I was Verstappen] I wouldn't take it easy on Hamilton. But if I was Hamilton, I would have gone for it. In my opinion, they both did what I would do in their places.
"Maybe obviously now that you see the consequences, if you are Verstappen, you say, 'OK, let him pass'. But you cannot just let somebody pass in racing!"
Hamilton and Verstappen crash aftermath
Finley Crebolder and Charlotte Lines from Planet F1 discuss the fallout from Lewis Hamilton and Max Verstappen's crash at the British Grand Prix.
Red Bull merchandise is available to purchase now via the official Formula 1 store
Palou, who is leading the IndyCar standings, says Sunday's battle was just a normal day in the IndyCar series.
"I think in IndyCar it's always like that!" he said. "In Mid-Ohio, every race, we touch with other guys. All the overtakes are on the limit… The racing in IndyCar is like that. I think it's the beauty of the championship as well and these cars allow you to have some contact.
"Do I expect some drivers to be more aggressive on me? I don't think so. Maybe the guys we are fighting more, like let's say Pato [O'Ward], Josef [Newgarden], and [teammates] Scott [Dixon], Marcus [Ericsson]… Man, I think everybody fights super hard with each other here in IndyCar.
"In Road America with Newgarden, we were not even knowing how we were in the championship. We were fighting super-hard, touching wheel-to-wheel. He was not being super-hard on me, I wasn't being super-hard on him.
"I wouldn't change my mindset on him now. Maybe he would be more aggressive on me now, but I don't know."