Alex Palou was 'absolutely not' second choice for McLaren after Oscar Piastri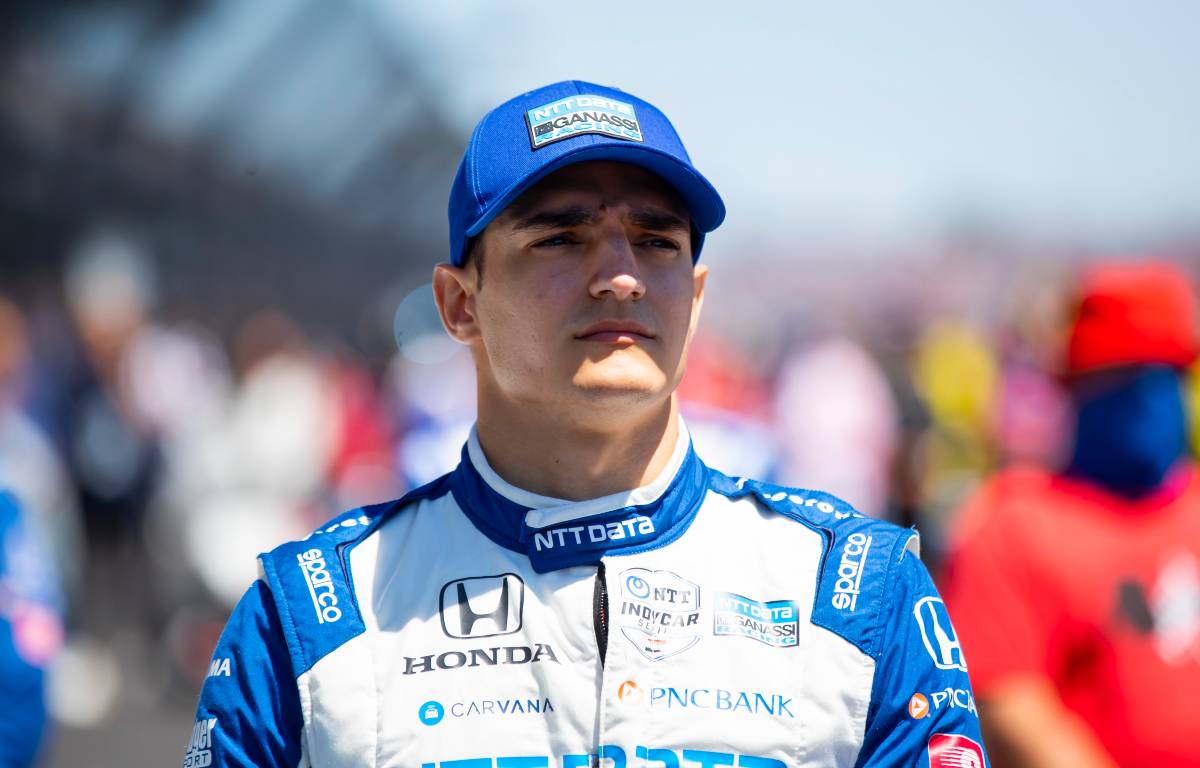 Alex Palou's potential McLaren future was never linked to Oscar Piastri's, the IndyCar driver saying they were "two stories".
McLaren announced in July they'd signed Palou to 'race for McLaren starting in 2023'. But in what series they did not say.
The McLaren announcement came just hours after his current IndyCar team Chip Ganassi confirmed him for next season, the 25-year-old finding himself at the heart of a contract saga.
That has since been resolved, the Brazilian staying with Chip Ganassi in 2023, the timing of which some have suggested followed McLaren's confirmation of Piastri as Lando Norris' F1 team-mate.

Palou says there was never any correlation between his future with McLaren and Piastri's, telling Soymotor.com "there were two stories".
Pressed on whether he was 'the second option' if McLaren couldn't sign Piastri, he replied: "No, absolutely not."
Earlier this month Palou joined fellow IndyCar driver Pato O'Ward in a private test for McLaren, putting in the laps in a 2021 MCL35M at the Barcelona circuit.
Asked why he was interested given that he will remain in IndyCar next season, he explained: "It's like if you suddenly win the lottery and you have 10 million in the bank, then you start thinking about the supercar.
"You didn't need it then and you don't need it now, but why not go to the dealership if you can afford one?
"It's a bit of a try. I think we have shown that in the United States we can be very fast on the oval, which was somewhat difficult, in the Indianapolis 500, that we have won a championship… Why not try it in Formula 1?
"Doing a test does not mean at all that we are going to be there in case something is wrong. But doing a test is better than not doing any and I wanted to try at some point in my life in Formula 1 and now I've done it."
Palou's Barcelona test is unlikely to be his last run in a McLaren F1 car, the driver given permission by Chip Ganassi to test for McLaren as long as it doesn't interfere with his IndyCar duties.
That led to speculation he could find himself on McLaren's reserve driver roster for 2023.
Putting the #MCL35M to the test. 👊 @AlexPalou pic.twitter.com/7bRJjvi2MM

— McLaren (@McLarenF1) September 15, 2022
"It depends on everything, on the tests…," he said. "Now the main objective was to get into a Formula 1 car and also see that you're not going backwards, which could also be the case.
"It could be that you're doing very well in an IndyCar, but that you get into a Formula 1 and say 'better stay in the United States'".
Asked if that did turn out to be the case, he said: "Not that I know of, but I'm not the boss either. I see it from my perspective and I'd say it went very well, but maybe from the outside they say 'blah!'
"But it went well, so we'll continue being there and if they give me the opportunity to try a Formula 1 again I will be delighted, and everything that may arise."
Read more: 'It is either Oscar Piastri beats Lando Norris or he's out basically of the sport'