Alex Palou enthuses after 'insane' first Formula 1 weekend outing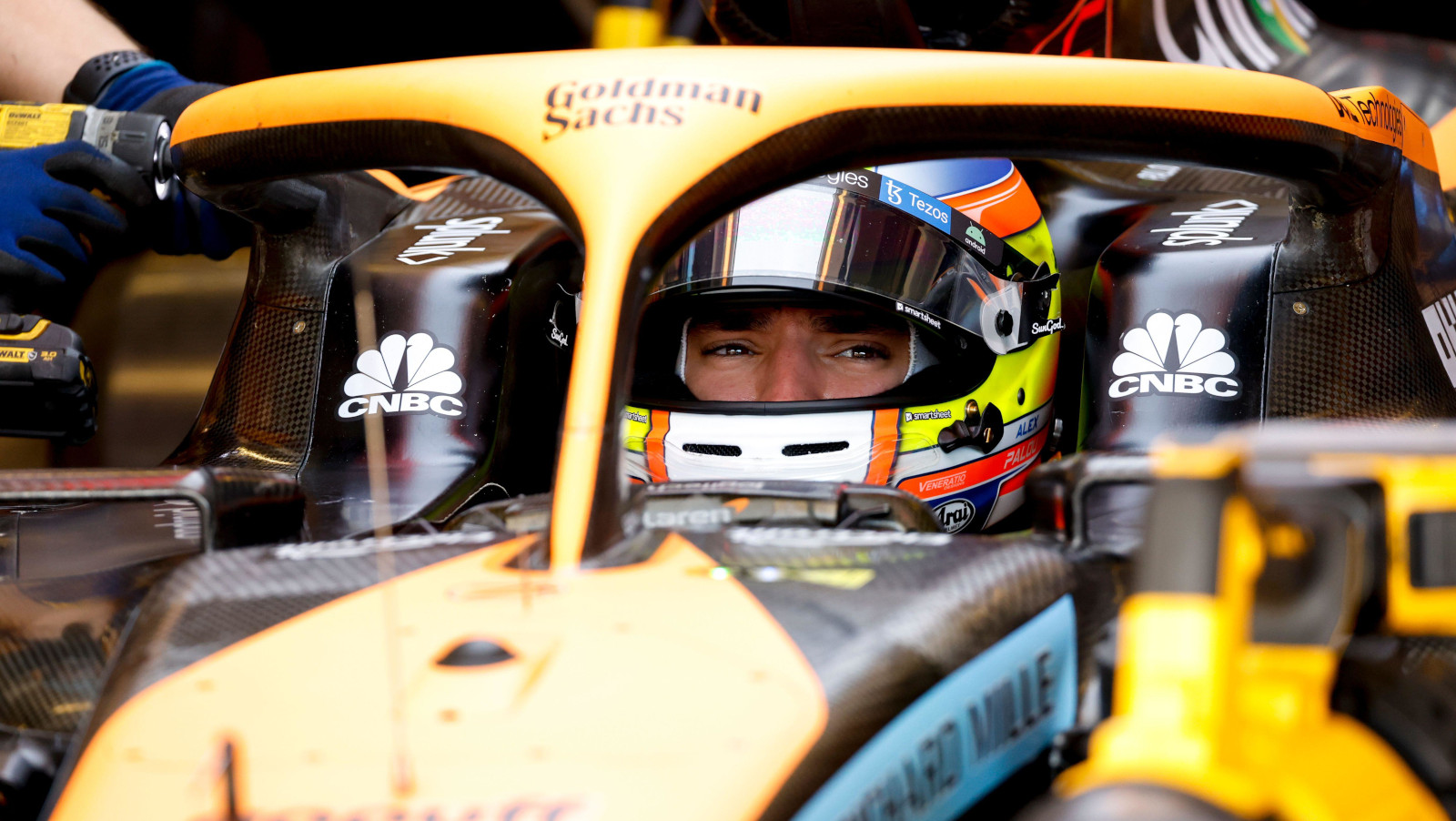 2021 IndyCar champion Alex Palou says his FP1 run at the Circuit of The Americas in the McLaren F1 car was "insane", the Spaniard second quickest of the five Friday test drivers.
This season the Formula 1 teams have to give two Friday practice sessions to junior drivers, McLaren opting to put IndyCar driver Palou in the car at the United States Grand Prix.
He covered 21 laps in the MCL36 and was 17th overall. But more importantly he was P2 of the five Friday juniors, a second behind Robert Shwartzman in the Ferrari.
"It's fast, it's insane!" he said according to Motorsport.com. "Obviously, I was lucky to test before the 2021 car, so that already gave me the feeling of an F1 car.
"But then here, obviously, you have the traffic, you don't want to impede anybody else. And you have a car that is not yours.
"So… I was trying to take care of the car, obviously not trying to get in trouble with people that are going to race this weekend.
"So yeah, this track, I think it's pretty awesome for an F1 car, especially sector one, super fast. And it was beautiful to drive."
That was INSANE!!! 😛@McLarenF1 #F1 pic.twitter.com/RrotwboJQe

— Alex Palou Montalbo (@AlexPalou) October 21, 2022
It was, though, also tricky to drive.
"The car was capable of so much that I just overshot it in some places, which I think is good," he said.
"It's better to overshoot, and then back it off if you only have an hour. And I knew we only had a set of tyres, so I had to do everything in two laps. I couldn't wait a lot, so that's probably why.
"What would I improve? I think just more laps and getting obviously another set of tyres at the end would have helped.
"But our program was not to go fast, it was to get data for the team at the beginning, which we did… And then we focused on myself."
It wasn't the first time that Palou had driven a McLaren F1 car, previously taking part in two privates test in last season's MCL35M.
But even with that and simulator work behind him, he admits he was worried about crashing the car.
"It's not a simulator, it's a game; you can always restart," he said. "You cannot restart here with Daniel's car.
"I'm not really afraid of getting hurt but afraid of crashing a car that has to go out now in 15 minutes and it's not mine! And you only have like, I don't know, five good laps or three good laps with the tyres."
One of the Friday drivers did crash, Antonio Giovinazzi putting the Haas into the barrier early in the session much to the annoyance of of Guenther Steiner.
Read more: Antonio Giovinazzi shrugs off FP1 crash as the moment that 'ends my career'