Palou would only join F1 if Chip Ganassi did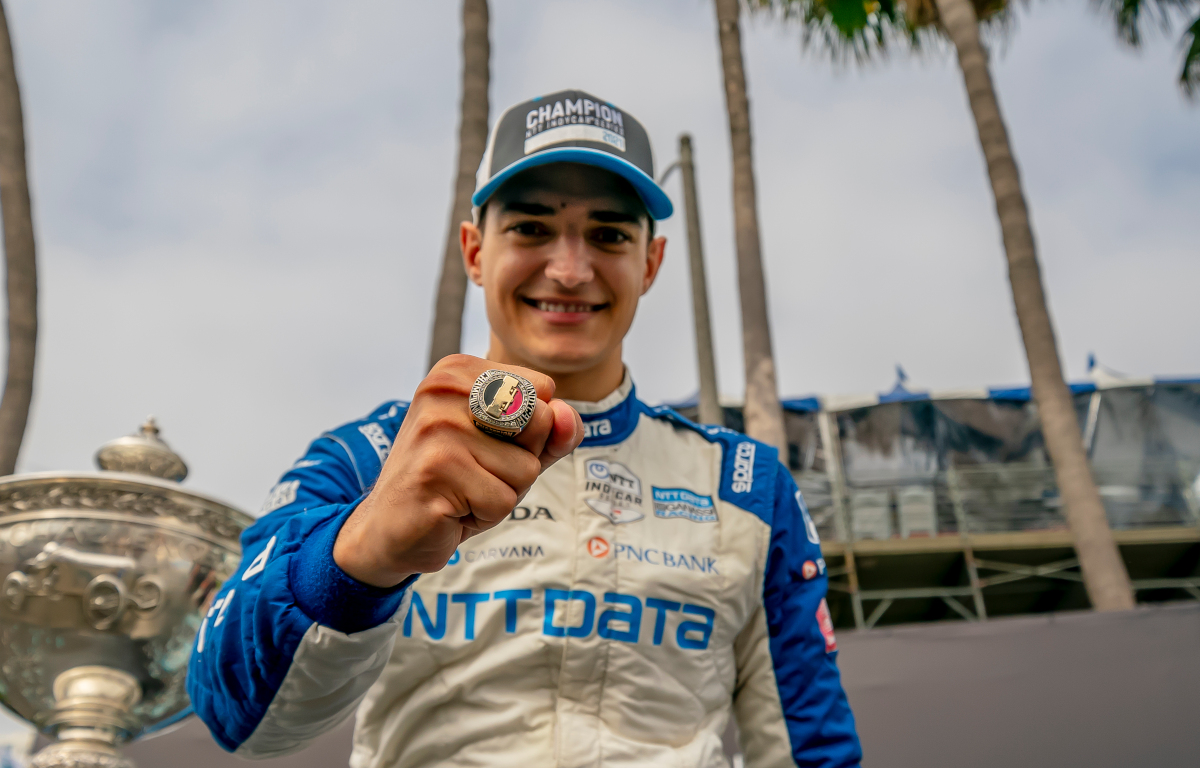 Alex Palou says he will only enter Formula 1 if Chip Ganassi starts a team, as he wants wins more than he wants worldwide fame.
24-year-old Palou made history last weekend when he became the first Spaniard to win the IndyCar series, needing only a P4 in the final race of the season, the Acura Grand Prix of Long Beach, to beat Josef Newgarden to the title.
With that historic achievement in the bag, the former Formula 2 driver was asked if he would now be setting his sights on Formula 1.
"For me the desire and the dream is to get another title here," he told Marca, "fight for more titles and be here for many years."
There is, however, one thing that could convince to swap to Formula 1.
"If it's Chip Ganassi who goes to Formula 1, I'm going first," he said.
"If it's not Chip Ganassi… I don't think there is a team in Formula 1 where I can win – and what I enjoy the most is winning.
"It does not appeal to me to appear more in the magazines, in the media… what calls me is to win."
So much so that Palou's advice to young Spaniard drivers is to focus on IndyCars, not Formula 1. It may not have the same level of fame, but he feels it is much more competitive series.
"Let them [Spanish youngsters] stop to think if they like more likes on Instagram or win races," he said.
"Here the 28 drivers can win races, let them try it because here they enjoy a lot and they are very happy."
Formula 1 driver and fellow Spaniard Carlos Sainz was one of the first to offer Palou his congratulations on his IndyCar success.
Muy grande @AlexPalou! Primer español en ganar la IndyCar!

📸 from both os us in 2006 😅 pic.twitter.com/REsqZpmZfs

— Carlos Sainz (@Carlossainz55) September 27, 2021
Check all the latest 2021 teamwear via the official Formula 1 store
The Chip Ganassi driver applauded his team for their efforts this season, which included three race wins and a total of seven podiums.
"What a season," he said. "I really can't believe it. I'm super happy.
"We worked very, very hard. In the last race I didn't know the track, but my team gave me a really good car. They gave me good strategies. We went from P10 to P4. Right? Just amazing.
"I think the whole season we were very consistent. It is an incredible feeling to be a champion. Now I want to do it again."
He added: "I still haven't realised what we just did. I am very proud to be the first Spaniard to win IndyCar. I hope I am not the last. I am sure we will try to fight for many more in the future.
"I said it at the beginning and after the first race. There were no expectations; there were goals. The goal Chip told me was to win the championship. So it was a small goal to start with.
"He says he likes winners. If you're not a winner, you're in trouble. That's what drives the team.
"It's not bad pressure, it's good pressure. He does everything he can to make the team succeed. He just lives for the team and takes care of us all. He has me given the opportunity to be here today."