Hamilton/Verstappen share 'tremendous respect'
Alex Wurz, chairman of the Grand Prix Drivers' Association, insists there is a mutual underlying "respect" between Lewis Hamilton and Max Verstappen.
Relations between the two World Championship contenders have been strained by their collision on the opening lap of the British Grand Prix, which resulted in Verstappen being taken to hospital and Hamilton winning the race despite receiving a 10-second penalty.
Hamilton then referred to his Dutch rival's aggression, while Verstappen hit out via social media at the seven-time World Champion's post-race celebrations which he termed "disrespectful" at a time when he had been undergoing those medical checks.
But what cannot be in doubt is either driver's strength as a racer and Wurz, himself an ex-Formula 1 competitor who achieved three podium finishes, believes that is acknowledged by both Hamilton and Verstappen.
"They have real tremendous respect for each other. I've been in meetings with both of them. I respect them dearly," said Wurz, whose first of those three F1 podiums was for Benetton at the 1997 British Grand Prix.
"[They are] sensational drivers. We are witnessing some of the best drivers in motorsport history fighting it out.
"But of course, the pressure will get to their team bosses, to their managers, to themselves, and therefore there will be or might be some interviews, some exchanges in words, gestures or whatever which come from the emotion.
"But the bottom line is I guarantee you each and every racing driver respects the other one, and especially if they are as talented as Max and Lewis."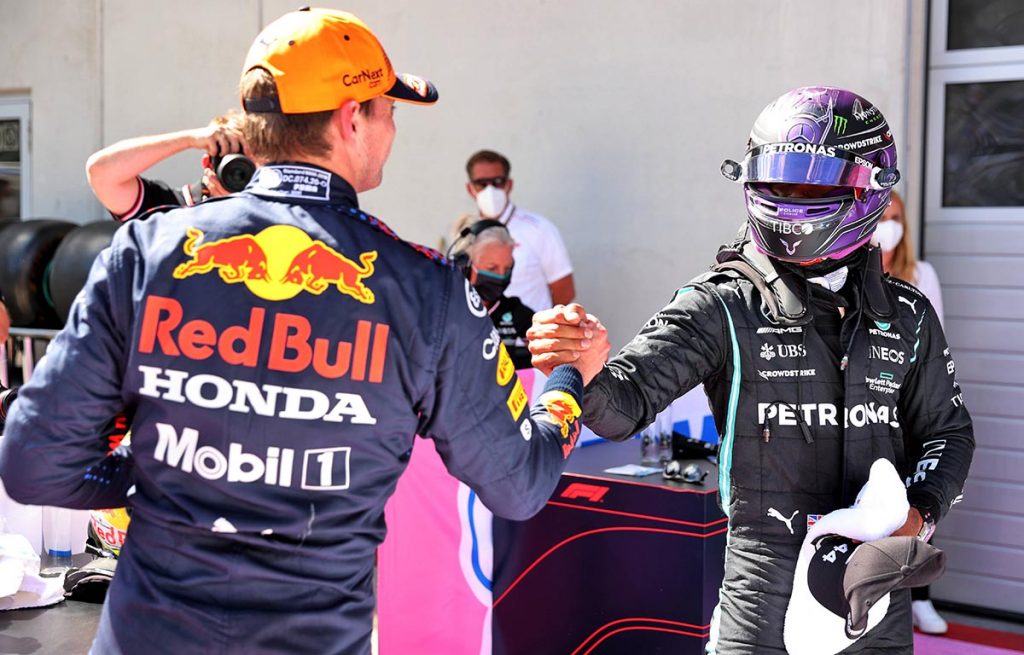 Check all the latest 2021 teamwear via the official Formula 1 store
Hamilton's assessment of Verstappen's aggression was based not only on what happened at Silverstone but also other circuits this year, such as Imola and Barcelona, where the Red Bull driver had given no quarter in the first braking zone.
"I would say Max is probably one of the most aggressive drivers here, just from my personal opinion," said Hamilton. "He does a great job, of course, but I think we have to really try to find the best balance we can on track with space and respect between one another so we can continue racing and have good races without colliding."
Verstappen's stance, in the cold light of day during the build-up to the Hungarian Grand Prix, was that he would rather not stoke the flames.
"I know what happened at Silverstone as I was in the car and obviously I feel a certain way about how my race ended," he said. "But now I'm just focusing on making sure we are the best we can be on track so we can stay ahead in the championship."
Verstappen arrived at the Hungaroring with his 33-point lead in the Drivers' Championship slashed to eight after what happened on that dramatic Sunday at Silverstone.