'Information laps' idea proposed to address F1's wet-weather racing approach
GPDA president Alex Wurz has put forward an idea to tackle the current F1 thorny issue of whether circuits are too wet to race on.
Although many fans relish a drop of rain to liven up a grand prix, four times in 14 months a race has been delayed because of a downpour – and even washed out altogether in the case of Belgium 2021.
Understandably, safety is at the forefront of Race Control's collective minds. But some critics have baulked at what they perceive to be an abundance of caution and an aversion to racing on the extreme wet tyres, with officials waiting until the track is suitable for intermediates before giving the green light.
One of the main issues is spray kicked up by cars into the vision of drivers behind, with Lando Norris saying after the Japanese Grand Prix had been red-flagged in its early stages that whoever claims it does not look so bad on TV should "keep your mouth shut".
Part of the issue is differing opinions among the drivers and between they and Race Control about whether a circuit is raceable or not, so Wurz has proposed a way in which unity can be found to arrive at the right decision.
"The race director should have the opportunity to do what I call informational laps," Wurz told Motorsport.com.
"He could say, if the teams agree with this procedure, that in 10 minutes we will send the cars around as if it were a lap to the grid.
"On this lap, all the drivers will see what the conditions are like. We could have 20 opinions of the 20 drivers who have risked their lives. And so the FIA could make a much more informed decision on the part of the drivers."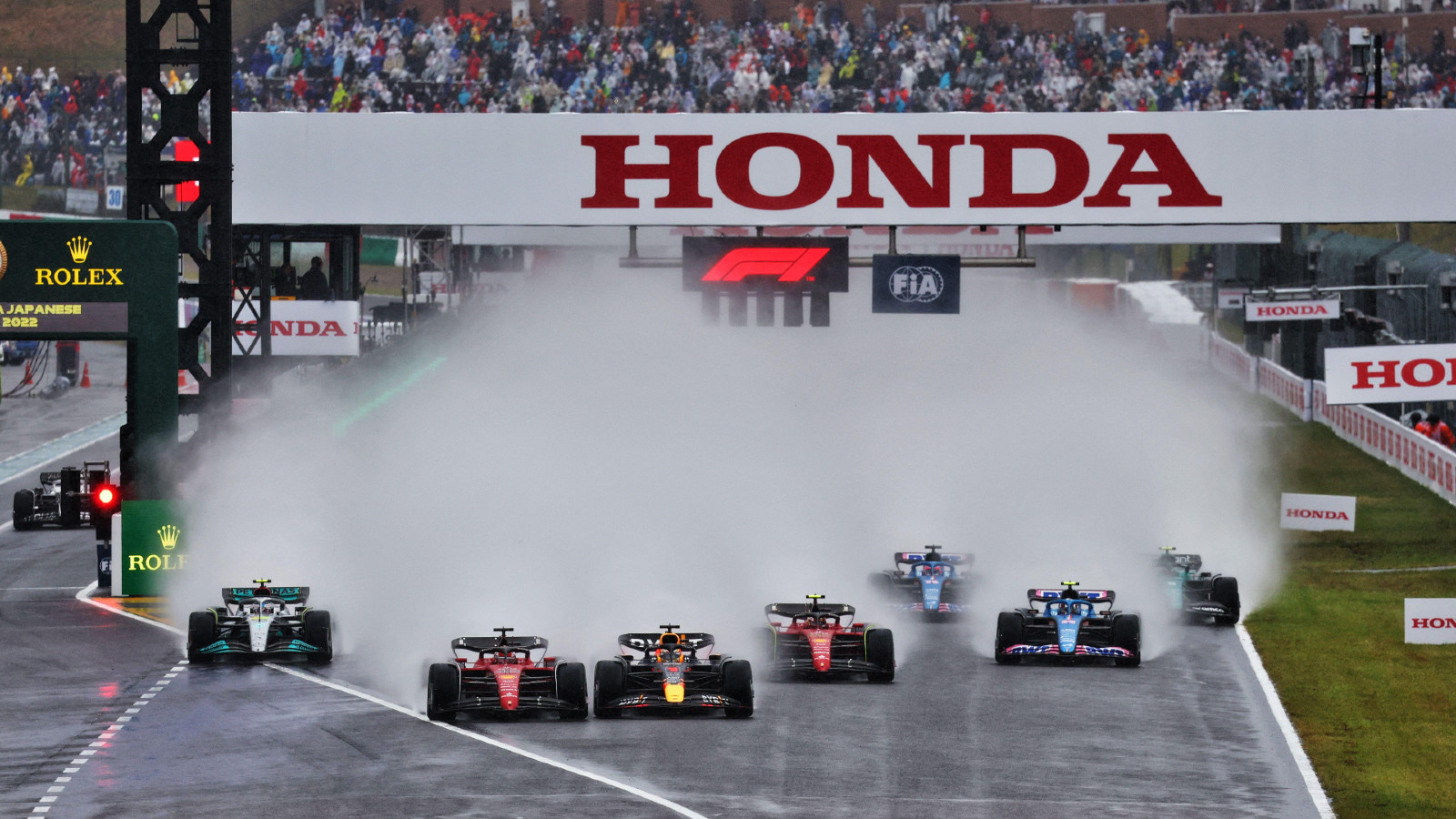 This, says Wurz, would be better than simply sending out the Safety Car for a couple of reconnaissance laps as happens at present.
"When you see the Safety Car drive on its own, with a few sprays, and the driver has fun going over kerbs and controlling the drift, it's completely, totally different than when you can just throw the 20 cars out of the blue," added the Austrian.
"It is also better for the commissioners because they will know if they can see the next position. If you can't see the next checkpoint, you shouldn't drive because you wouldn't see an accident in this white cloud of fog.
"So with these informative laps, the marshals can also inform us about the conditions. The race director will have a more informed picture and all the millions of viewers around the world will be able to see with their own eyes what the situation is like."
Wurz's idea stemmed from a comment made by Lewis Hamilton
Wurz, who made 69 F1 starts and achieved a trio of P3 finishes for Benetton, McLaren (on his only appearance) and Williams, said Lewis Hamilton had sparked the basis for the proposal during the delays at Suzuka.
"The idea came when Lewis said he can tell you in a minute [what the conditions are] just by driving out there – he can't tell you if he's watching TV," said the 48-year-old.
"I thought 'my God, you are completely right'. But this requires a change of rules and procedure. And this has to be made available very quickly to the referee.
"We are all definitely in agreement in finding a solution because we are here for our safety, for our sport and for our fans.
"We just want to make sure our fans understand and don't suddenly think we are all soft.
"It's not about being labelled as crazy. We have to look for safety. But if you realize we don't see the other cars, it's much easier to stick to the delay decision.
"I think we can find a solution because it would be useful."
Read more: Martin Brundle weighs in on sport v entertainment debate in Formula 1