Yet to step onto the podium while his rival for his Red Bull seat, Pierre Gasly, won at Monza, Alex Albon has denied he's under added pressure.
Promoted to Red Bull midway through last year's championship while Gasly was sent the other way, Albon has been given what the Frenchman was not – time.
He came close to standing on the podium at last year's Brazilian Grand Prix but was taken out of the race in a late-race collision with Lewis Hamilton.
The duo repeated that at this year's Austrian race where once again the Mercedes driver cost Albon his maiden podium.
That was, however, Albon's best performance of this season with his subsequent showings earning him more criticism than praise from F1 pundits.
For Gasly it has been the opposite.
He reached the podium at that Brazilian Grand Prix, his first-ever top-three showing, and last Sunday, on the back of a 'Driver of the Day' performance at the Belgian GP, bagged his maiden race victory at Monza.
Pundits are calling for Gasly to replace Albon at Red Bull, saying the team is in desperate need of two drivers who can challenge Mercedes.
Asked if his stablemate's victory had increased the pressure that he is under, Albon denied this.
"Monza was a pretty positive weekend really, take away the Sunday," the Thai-British driver told the media at Mugello.
"It's getting better pace-wise and I was feeling more comfortable in terms of a feeling.
"The process stays the same, I think it's been like that since my first race in Formula 1.
"On my side I'm looking at my own recent races and things have been going on the up, so I'm happy with the way it's going and we have another weekend now to get it together and focus.
"I do think Monza didn't really reflect what's going on, but times will come and I'm sure when I have the opportunities I'll be showing what I can do.
"Joining a top team you want to do well because it's an opportunity to win races or get podiums.
"But in terms of added pressure, the pressure really comes from within, it's yourself wanting to do well rather than anything else.
"That doesn't really change when you change team."
Get your hands on the official Red Bull 2020 collection via the Formula 1 store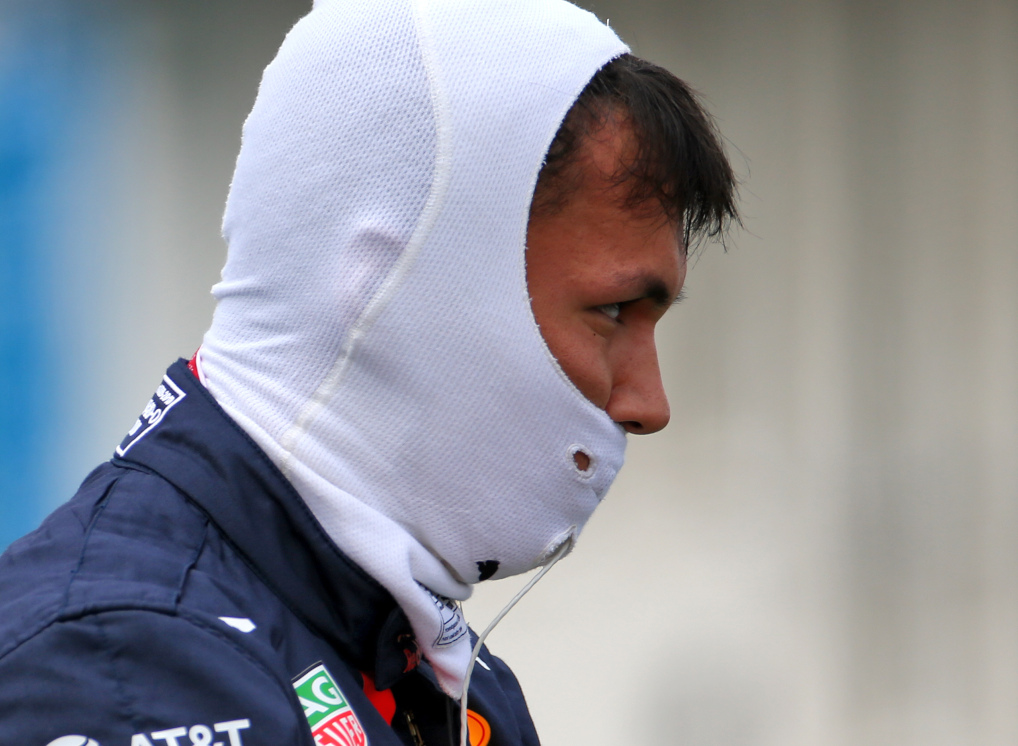 Gasly's win has been called "lucky" by Albon's team-mate Max Verstappen but he was at least around to benefit from that luck. Albon wasn't.
Two first laps incidents, both his fault, left him with a damaged car and a five-second penalty.
While Gasly raced to the victory, Albon didn't score.
Asked if he had missed an opportunity at the Italian GP, he replied: "You always want to be there, especially when you see opportunities like that, say when the Mercedes aren't there to win the race it does maybe make you disappointed that you couldn't optimise that side of it.
"But really there were so many cars affected by it that it's not like you were the only one, there were a few out there that had their race compromised."
Follow us on Twitter @Planet_F1 and like our Facebook page.