Alexander Rossi blames 'past decisions based on greed' for costing Colton Herta F1 spot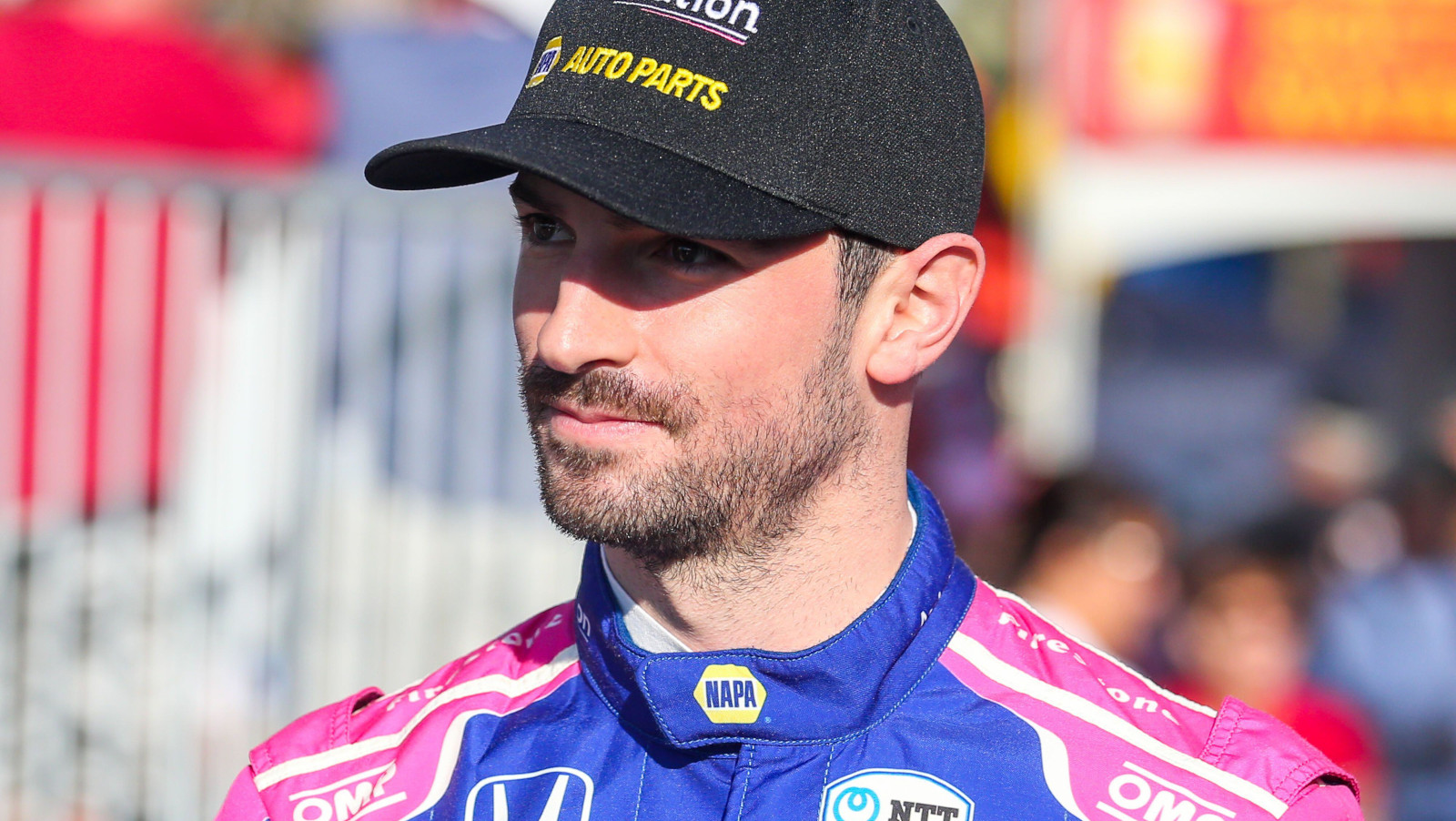 Alexander Rossi has hit out at "past decisions" based on greed as the reason why Colton Herta is unable to race in Formula 1.
Herta emerged as a shock contender for the AlphaTauri seat with Pierre Gasly approaching the exit door on his way to Alpine – but those plans failed to become a reality as Herta was unable to obtain a super licence.
The FIA regards non-FIA events much lower when it comes to points handed out, which means the only way an IndyCar driver could achieve the 40 points needed to be granted one is to win the series. In comparison, the top three in F2 receive 40 points while the winner of F3 receives 30.
Red Bull had hoped for some leeway from the FIA as they looked to get the highly-rated young American in but that appears to have been met with rejection.
F1's last American driver, Rossi, has hit out at what he described as decisions born out of greed for preventing a driver he believed capable of racing in F1 from taking the opportunity on offer to him.
"I've kept my mouth shut long enough," Rossi posted on his Twitter account.
"So here goes, I'm so sick and tired of this back and forth regarding super license points. The whole premise of it was to keep people from buying their way into F1 and allowing talent to be the motivating factor.
— Alexander Rossi (@AlexanderRossi) September 17, 2022
"That's great. We all agree Colton has the talent and capability to be in F1. That's also great and he should get that opportunity if it's offered to him. Period.
"Motorsport still remains as the most high profile sport in the world where money can outweigh talent.
"What is disappointing and in my opinion the fundamental problem is that the sporting element so often took a backseat to the business side, that there had to be a method put in place in order for certain teams to stop taking drivers solely based on their financial backing.
"Ultimately, these past decisions, whether out of greed or necessity, is what cost Colton the opportunity to make the decision for himself as to if he wanted to alter career paths and race in F1. Not points on a license."
Another American driver, Graham Rahal, lashed out at Formula 1 and described it as "elitist".
"F1 is an elitist sport," he tweeted. "They don't want us. Remember that. They want US companies' money, they want wealthy US individuals' money. But they don't care about the rest. Always has been that way, always will be.
"And for those who want to say @ColtonHerta didn't "earn" the right. You're off base. He's as talented if not more than the rest. He's a proven winner. He came to the top and has done exceptionally well. F1 has had ride-buyers for years who don't hold a candle to CH. FACTS!"