Popov felt Mazepin could not speak out in 2021
Russian F1 commentator Alexey Popov felt the odds were stacked against Nikita Mazepin in 2021, but calling that out was seen as excuses.
Mazepin made the step up to Formula 1 in 2021 with the Haas team, though from the start he was facing a battle to find acceptance among the fans and media.
The fact that his billionaire father Dmitry was heavily funding the Haas team did little to help matters, while he was also up against Ferrari-backed 2020 Formula 2 champion Mick Schumacher on the other side of the garage.
Mazepin was unable to score a point in 2021, the same true for Schumacher in the underdeveloped VF-21, though it was Schumacher who established inter-team dominance, with Mazepin drawing attention to his chassis in the first-half of the season, which he claimed was heavier and slower.
But for Mazepin to make noise about that, as well as Schumacher's simulator access as a Ferrari junior, Popov believes was interpreted as "excuses", failing to help his compatriot's cause.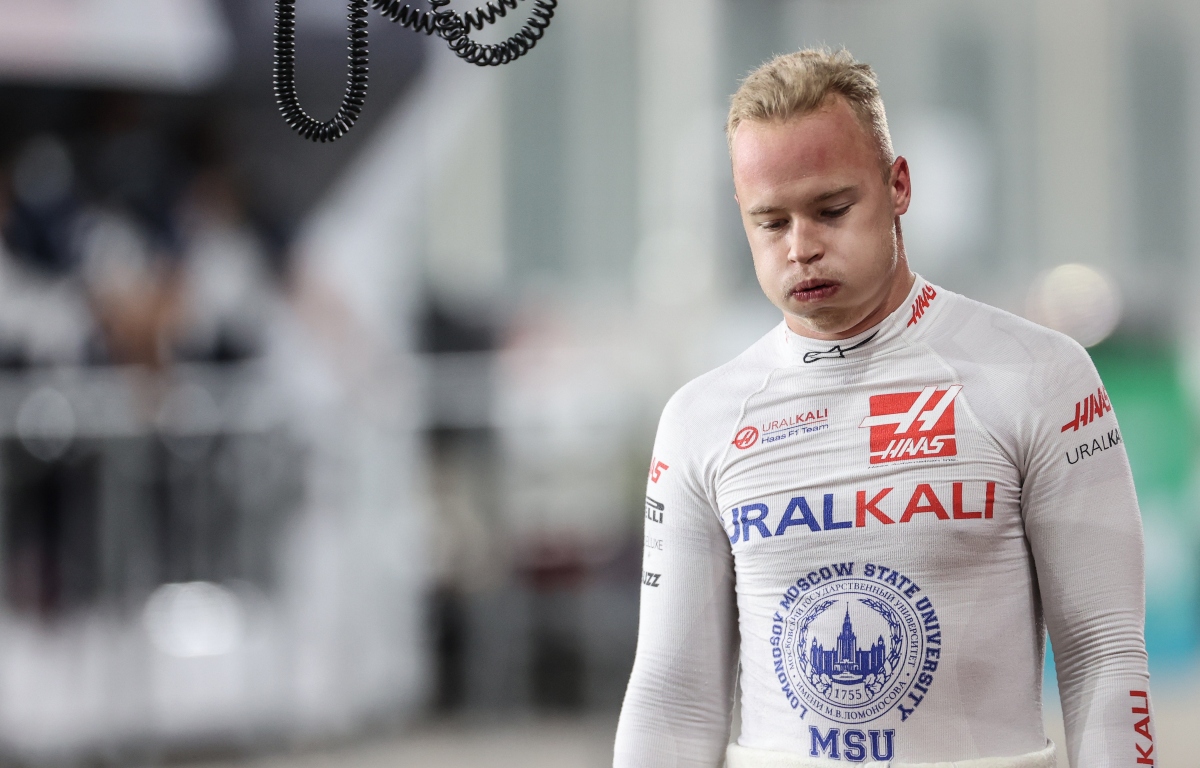 Asked by Championat if he was expecting more from Mazepin's rookie season, Popov replied: "Yes. First of all, because I commentated on the entire past season of Formula 2 and saw him and Mick, and [Yuki] Tsunoda in action – everything was more or less on an equal footing.
"And out of the three of them, Nikita was in the weakest car, which in the first few races would not start at all and would not make it to the start.
"Yes, Nikita's first season in Formula 2 was not very good for various reasons, but, for example, in GP3 he was fighting for the title with [Anthoine] Hubert until the last round. Everything was okay with the man.
"And the tests in F1 in Bahrain [in 2021], he drove normally, too. And then they give this chassis to Mick, and that's it. Then you can cry, but everything you say can be interpreted against you.
"Every time you talk about chassis – well, of course… Mick has a simulator in Maranello – oops, more excuses. But it's all true.
"Imagine: you are a young man, there are no more tests, the Ferrari Academy works for your team-mate, I've seen Jock Clear in Schumacher's motorhome every day myself. The guy makes no secret of the fact that he drives in the Ferrari professional simulator, the same one where [Charles] Leclerc and [Carlos] Sainz work.
"But Nikita… No matter how hard you try, especially if your car is crooked. I know what it's like even from rented karting!"
Haas bypassed all development of the VF-21 in order to focus on the 2022 challenger, the VF-22, with the American outfit hoping to return to points contention as Formula 1 heads into this new regulatory era.
Popov hopes then that Mazepin will have a stronger car to work with in 2022, giving him the chance to prove what he can do.
"I really want Nikita to have a good car next year [2022], for Haas to have enough money for two normal cars and for Nikita to start doing well," he stated.
PlanetF1 Verdict
Were the odds stacked against Mazepin in 2021?
Alexey Popov believes that the odds were stacked against Nikita Mazepin last season.