Alfa Romeo boss Frederic Vasseur says the team are to turn their attention to 2022 early in the 2021 campaign.
The upcoming season was supposed to be the first with the widespread regulation changes in place, but such changes were delayed by a year as a result of the global pandemic.
Given the opportunities 2022 will therefore provide and the limited amount of development allowed this year, many teams are focusing more on next season than this one, and Vasseur says Alfa Romeo will do so.
"In 2021, we will carry over a car that shares the same philosophy as its predecessor," he told the Sauber website.
"But there have been new regulations introduced for the aerodynamic package. This means we had to go back to the wind-tunnel to develop our car according to these new rules.
"However, the changes we had to do pale in comparison with the ones on the cards for 2022. That will be a big change in terms of philosophy and it means the team will need to focus on the 2022 project quite early into the season."
2020 was a disappointing season for Alfa Romeo as, burdened with a poor Ferrari engine, they dropped out of the midfield battle and instead fought with backmarkers Haas and Williams.
Even with few changes to the cars, the aim for this year is to catch up to those ahead again.
"I think the philosophy upon which the team is based remains the same – we have to do a better job tomorrow than we are doing today," the Frenchman added.
"We finished last season in P8, so we have to target a better result in 2021. To do so, we have to keep improving in each department, trackside and back at HQ."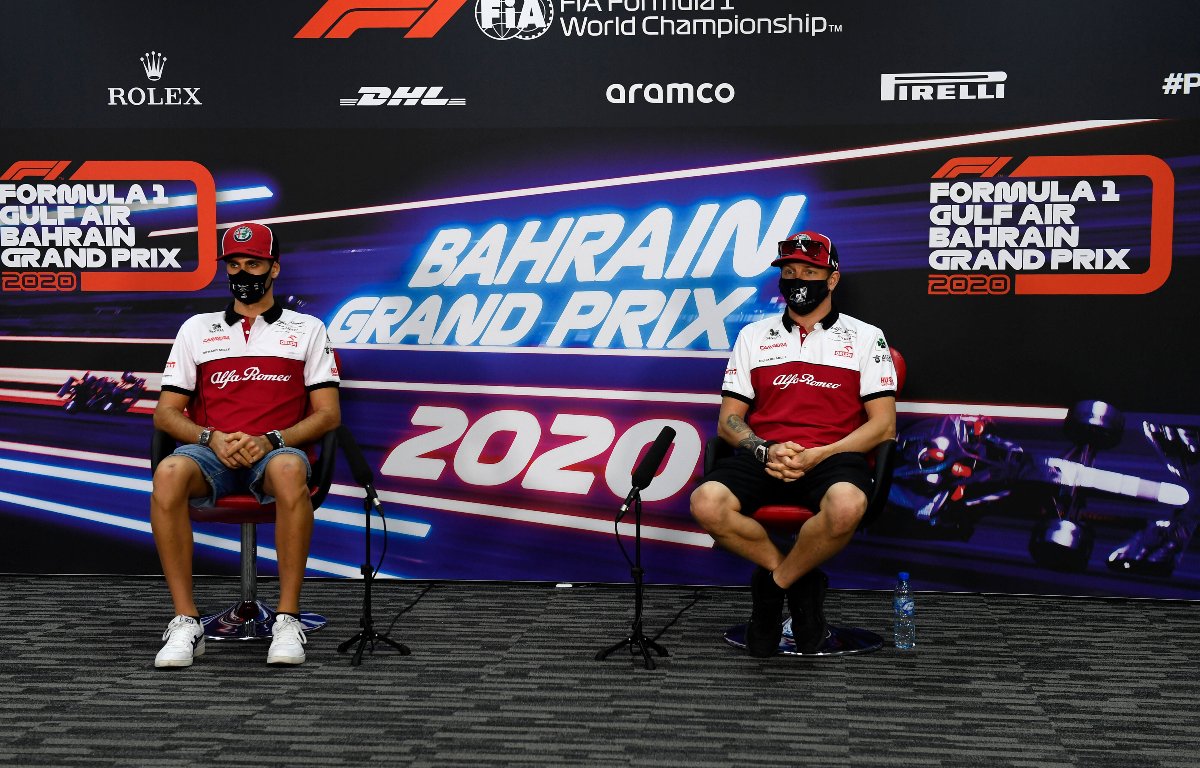 Driver and team face coverings are available now on the official Formula 1 store!
At one point in 2020, it was widely expected Alfa Romeo would bring in at least one new driver for the following year with talk of Kimi Raikkonen retiring and Mick Schumacher replacing Antonio Giovinazzi.
Ultimately though, the Finn decided to stick around while Ferrari decided to send Schumacher to Haas instead, meaning the team became one of just three to retain their existing line-up.
Vasseur feels the pair is the right one, and one that can move the team forward.
"You need drivers who work well with each other and help the team progress," he said.
"With Kimi and Antonio we have a good line-up, a good combination of drivers who complement each other and have a very positive and productive relationship – both between them and with the team.
"After three years together, we know each other well – we know exactly what the drivers want, in and out of the car, and this will be very helpful to continue improving."
Follow us on Twitter @Planet_F1 and like our Facebook page