Alfa Romeo to begin 'intensive' use of new simulator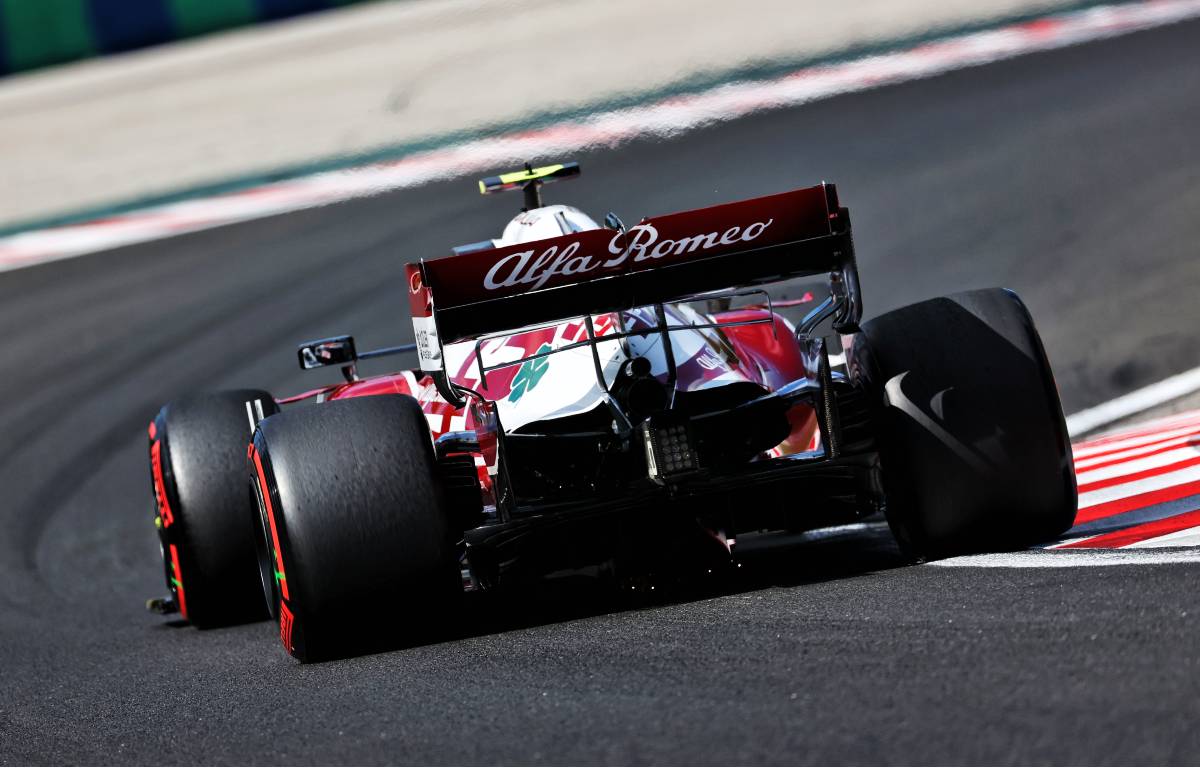 Alfa Romeo have reached the stage where their new simulator can be used "intensively" to boost their current season and 2022.
The pandemic slowed Alfa Romeo down in their correlation work to make this updated simulator a valuable asset, but those hurdles have now been cleared, aided greatly by the work of Robert Kubica.
Kubica, Alfa Romeo's reserve driver, has focused heavily on enhancing the correlation between simulator and car during his FP1 outings, those arriving in Spain, Styria and Hungary.
So now, the Swiss outfit feel they have reached the stage where this simulator can be a worthwhile development tool for the remainder of 2021, as well as for the new 2022 car.
"Clearly, COVID last year was quite penalising for the original development plan," Alfa Romeo technical director Jan Monchaux told The Race.
"We put in place a dedicated, high-priority taskforce on the simulator and we are getting there.
"The drivers are fairly happy now with the level of correlation and the ability of the simulator to be a valuable tool and we will certainly start [using it] intensively, even if it's just shadowing at the beginning to make it a little bit easier to support the rest of the season, or to also use it to help us and guide us a little bit in some decisions we need to do for 2022.
"The simulator is like the windtunnel, you never stop working on it.
"Correlation can always be better, so it is okay up until you are being proven wrong and you see a correlation issue.
"But this we will only see it if we start using it actively. So we are close to being at the point where it is going to be an additional important asset, which evidently the team has lacked the last few years compared to the competition.
"Every team has its own simulator, or is using a decent facility from a partner team, so we were clearly a step behind.
"But I am quite confident we are about to close."
Torquing Point - Backmarker battle
Finley Crebolder and Charlotte Lines from Planet F1's Torquing Point podcast discuss the backmarker battle between Williams, Alfa Romeo and Haas.
2022 is a clean slate for Formula 1 and the teams with radically updated regulations, and so theoretically any outfit has the opportunity to take a major step up the grid.
And Monchaux believes that Alfa Romeo now have everything in place to support such a gain, having not finished higher than P8 in the Constructors' in their current incarnation.
"We are in a decent position because we have the tools, we have the financial backing, we have the people, we have the organisation in place to at least not hide behind any of these topics specificly if it goes not according to plan next year," said Monchaux.
"It will be down to us and the team engineers. It means we will not have done a better job than most of our competitors."