It is time to look closer at the Alfa Romeo C42
At long last, all of the 2022 challengers have now been revealed. Say hello to the all-new Alfa Romeo C42.
The 10 teams were in Barcelona between February 23-25 as they took their 2022 machinery out onto the track as a group for the first time, but there was one looking to keep their new challenger guarded for a while longer.
The team in question was Alfa Romeo, who ran during the three days in a camouflage livery.
And ultimately for a different reason, it was difficult to spot them.
It was a troubled three days for Alfa Romeo, with Valtteri Bottas in particular struggling for track time as reliability woes persisted.
With only 54 laps completed across the three days, Bottas set the lowest tally for any driver on the grid.
There is plenty of work ahead then for Alfa Romeo before the official pre-season test begins on March 10 in Bahrain, but now at last we have seen their challenger in its true colours which will grace the Bahrain International Circuit.
Alfa Romeo has retained its burgundy and white colour scheme for the C42, with black on the top of the front wing. They have chosen to join the end of the front nose to the second main element of the front wing, a common interpretation of these new regulations.
Also…check out those red and white wheel covers! A unique touch which looks fantastic on the C42.
Looking front-on at the C42, we see that it features very open sidepods compared to the rest of the 2022 challengers.
Time will tell whether this is the correct approach, though Alfa Romeo did set the slowest time of the Barcelona shakedown, a 1:21.885 from their new rookie Guanyu Zhou on the C3 tyre, over three-tenths slower than Haas' best effort on the same compound.
It is not a surprise to see innovation on the C42, considering that Alfa Romeo put full focus into these new regulations, taking the hit of a difficult 2021 in the hope of reaping the rewards of this rule reset.
Those cooling inlets down the side capture the attention, with exposed and wider grooves compared to the likes of Aston Martin and Ferrari.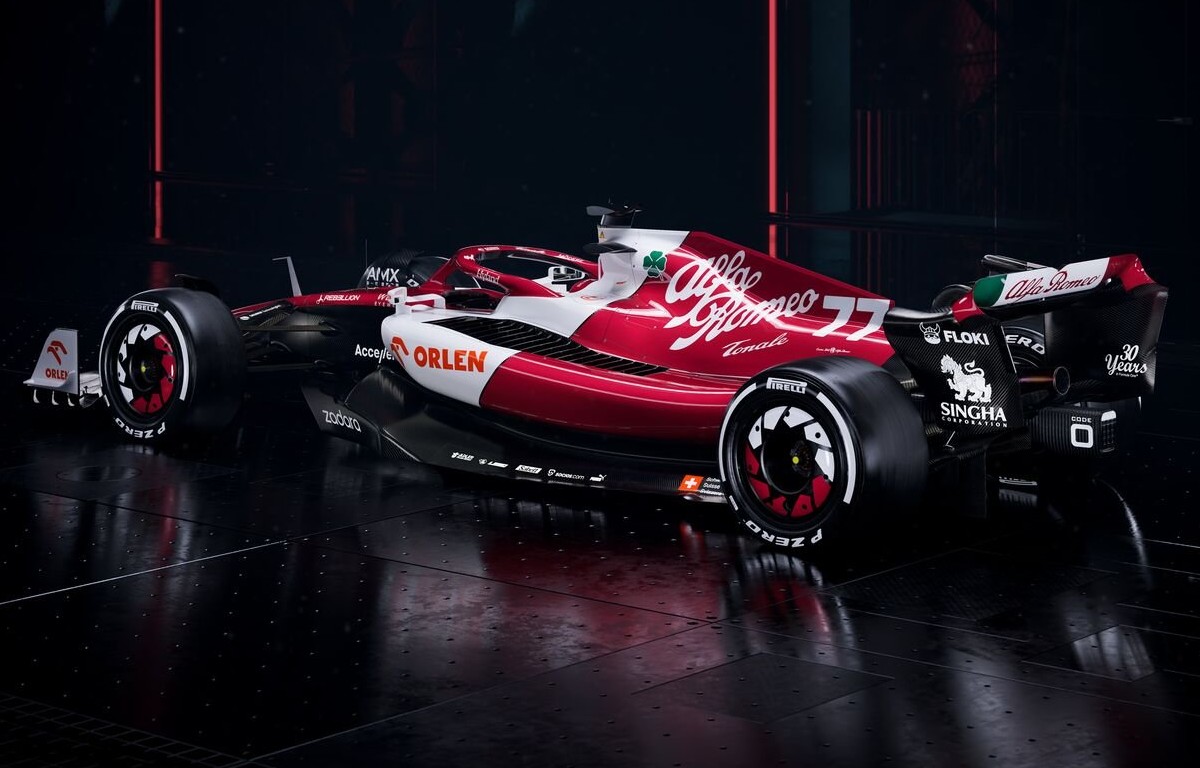 Alfa Romeo have gone with a shallow rear wing on the C42.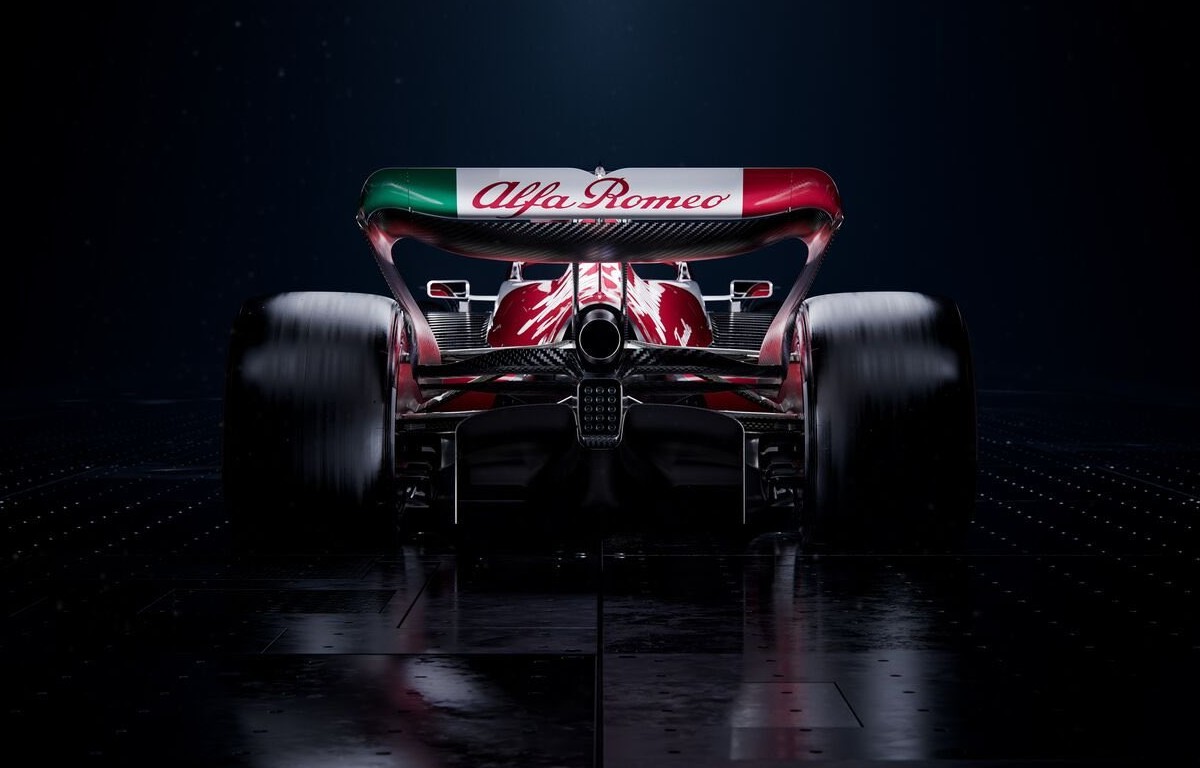 The C42 is indeed a tight and streamlined challenger, but now they will be hoping that it can deliver some stronger lap times with greater reliability to match in Bahrain.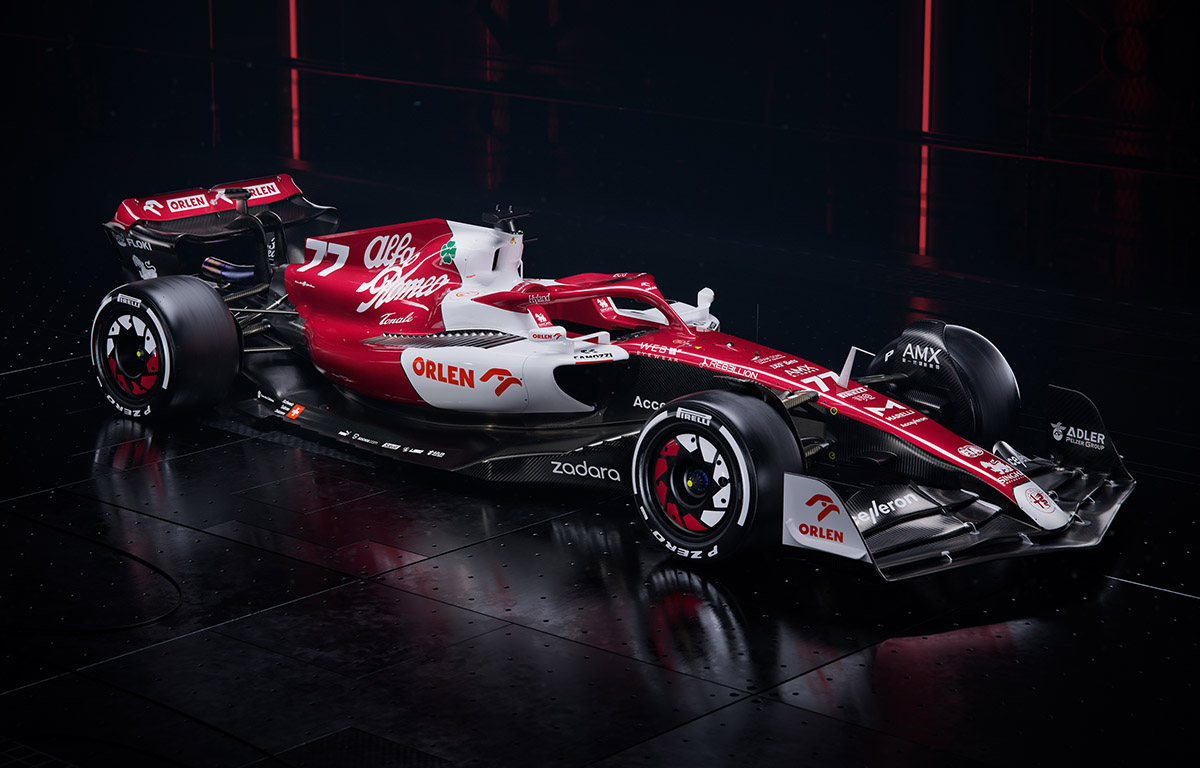 The official pre-season test takes place between March 10-12, before the Bahrain Intternational Circuit then hosts the 2022 season-opening Bahrain Grand Prix on March 20.