'Stupid mistakes' are costing Alfa Romeo points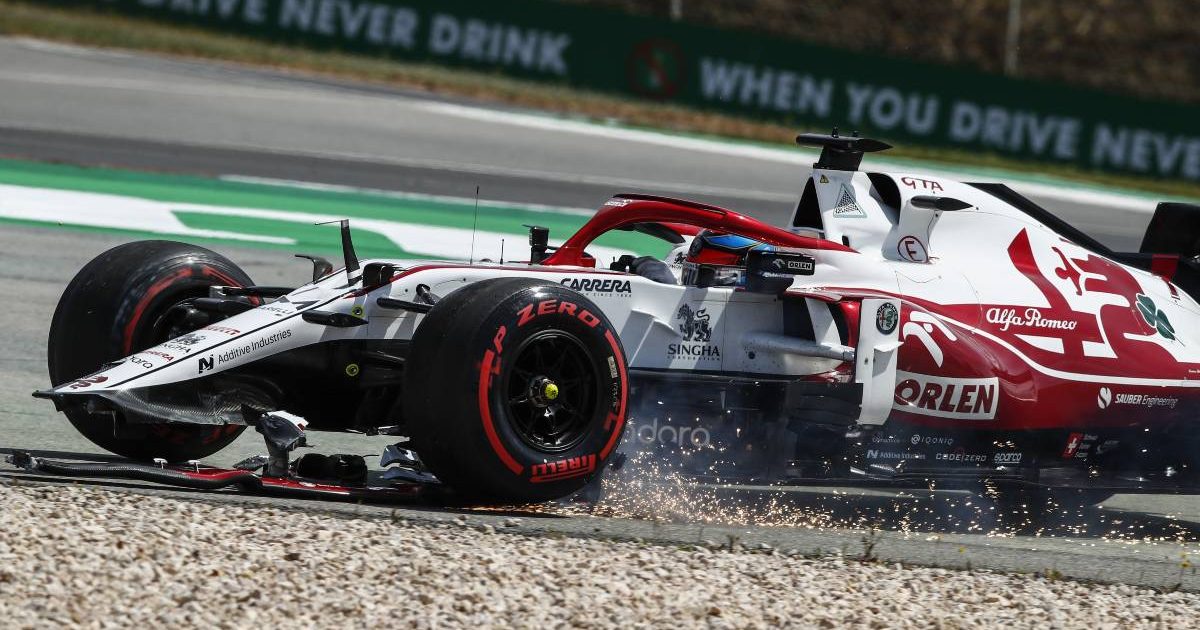 Alfa Romeo have admitted to making too many "stupid mistakes" which have cost them in the Constructors' Championship this season.
Constructors' points are like gold dust for the three teams at the bottom of the standings, Haas bringing up the rear with zero to the surprise of nobody including themselves.
But while the American-owned squad have conceded throughout the year that they have written off 2021 to develop a competitive car for 2022, Alfa Romeo and Williams had more ambition for the current campaign.
However, the Swiss-based outfit confess to being architects of their own downfall as they have slipped seven points behind Williams, who cashed in big time at the recent Hungarian Grand Prix with their first double top-10 finish in a race since 2018.
There have been a catalogue of errors, some from driver Kimi Raikkonen but also the team themselves which have compromised the chances of both the Finn and Antonio Giovinazzi.
Torquing Point - Backmarker battle
Finley Crebolder and Charlotte Lines from Planet F1's Torquing Point podcast discuss the backmarker battle between Williams, Alfa Romeo and Haas.
"We need to make sure these mistakes will not happen again – this is very, very high on the agenda," Alfa Romeo technical director Jan Monchaux told The Race.
"We make stupid mistakes too often, which we pay for very hard every time. It's quite clear you can make a mistake once, but not twice.
"Everyone is aligned with that, especially those in charge at the track, the engineers, the mechanics, all of the team that represents the company. Each person is working very hard to make sure this does not happen again.
"Unfortunately, we seem to keep discovering new and unique problems, which I hope at some point will also stop.
"We are not taking this lightly. It's one of the few good sides of going through this painful moment, it really forces you to do the inspection you need to do. You can't push the responsibility on someone else.
"Why did we fail? It's not who failed. Every human being can make mistakes under pressure, it's about why people fail and if you ask the question often enough, you find the root cause. That's a process that maybe is not clearly defined or not robust enough.
"We constantly review all those things. It just shows it's an area we can improve compared to others. I hope we will. I know we are learning and I hope it will be less the focus in the next 12 races."
Monchaux says the team have not thrown away "big points", but the further down the field the more each little contribution counts.
"It's annoying because instead of being on three points, we could probably be on eight or nine by now. It's not big points but it would make our life quite a bit easier," he added.
"There are still 12 races to go and we are planning to do everything we can to restore what we think the performance of the car deserves, which will be to try and reclaim P8 back. But it will be a tight fight.
"Sometimes we are simply not sharp enough as a team. Sometimes it's a driver, sometimes the team, sometimes strategy, sometimes a minor mistake.
"But it's so tight that all these things, when you add them up at the end of the day, are also explaining why we are coming back behind instead of being ahead [of Williams]."