Alfa Romeo team boss Frédéric Vasseur won't be drawn on the Mick Schumacher question other than to say it is "not that black or white".
Alfa Romeo has yet to confirm either of its two 2021 drivers with reports claiming Schumacher has already signed a one-year deal to partner Kimi Raikkonen.
Both drivers and the team have denied this several times.
Meanwhile Antonio Giovinazzi is in the car, at least for another few months, with the Italian hoping to retain his seat for a third season.
Throw in experienced drivers Sergio Perez and Nico Hulkenberg, and the Ferrari's other two young drivers, Callum Ilott and Robert Shwartzman, and Alfa Romeo has several options for next year's line up.
And for now Vasseur isn't giving any clues as to which way he is leaning.
"If you are not expecting an answer from my side you are right, you won't get it," he told the media at the Algarve International circuit.
"But it's not without discussion but it's not that black or white that we need to have a look on what's happened on the current races and also the evolution of the F2 drivers and so.
"Don't forget that we have still six events to go and we are not in a rush to take a decision. This is the most important."
He added: "We have no contract for next year, nobody has an option and you will know about the drivers quite soon."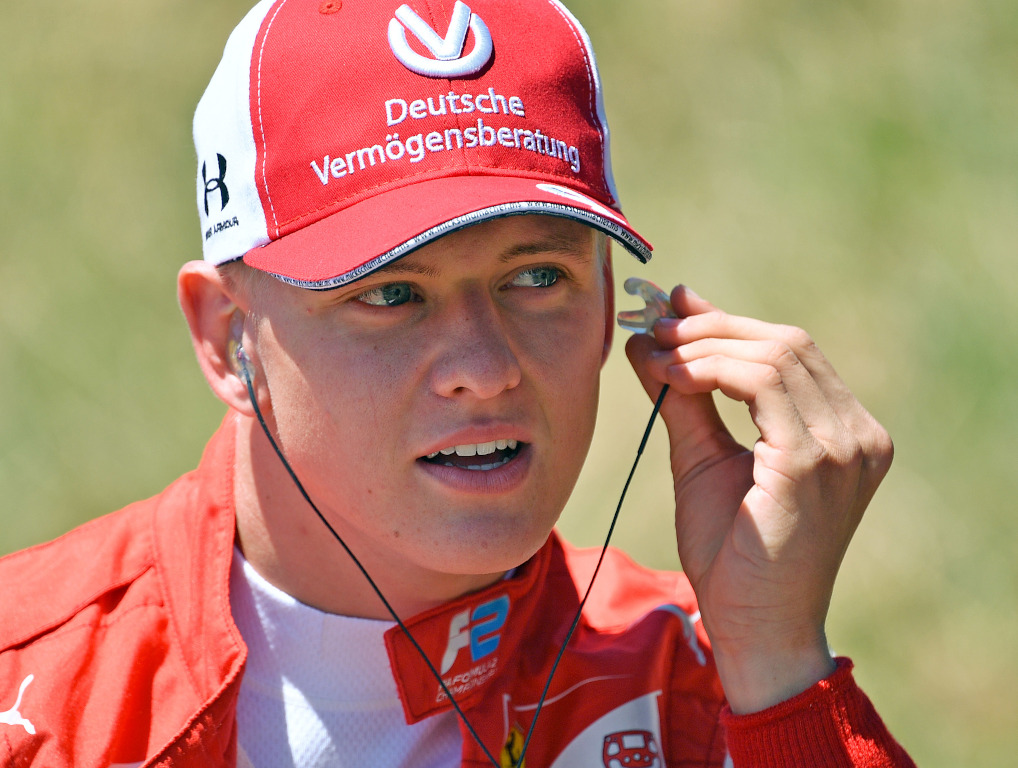 Asked specifically about Schumacher, who was meant to drive for Alfa Romeo in FP1 at the Nurburgring only for the weather to prevent any on-track action, Vasseur says he is impressed wit the German's progress.
In his second season in Formula 2, Schumacher is leading the championship with 191 points, 22 ahead of Ilott with two rounds remaining.
"Yeah, if you have a look at what he did in the junior series, he did pretty well, he won the F3, he's leading the F2 now," Vasseur said.
"Each time he took one year to be at the top of the field but he's doing the job at the end.
"This is the most important thing, he's about to improve and deliver and now it's a shame that we didn't have the opportunity to FP1 two weeks ago but let's see what happens."
Follow us on Twitter @Planet_F1 and like our Facebook page.