Alfa Romeo fined €1000 after team member enters pit-lane working zone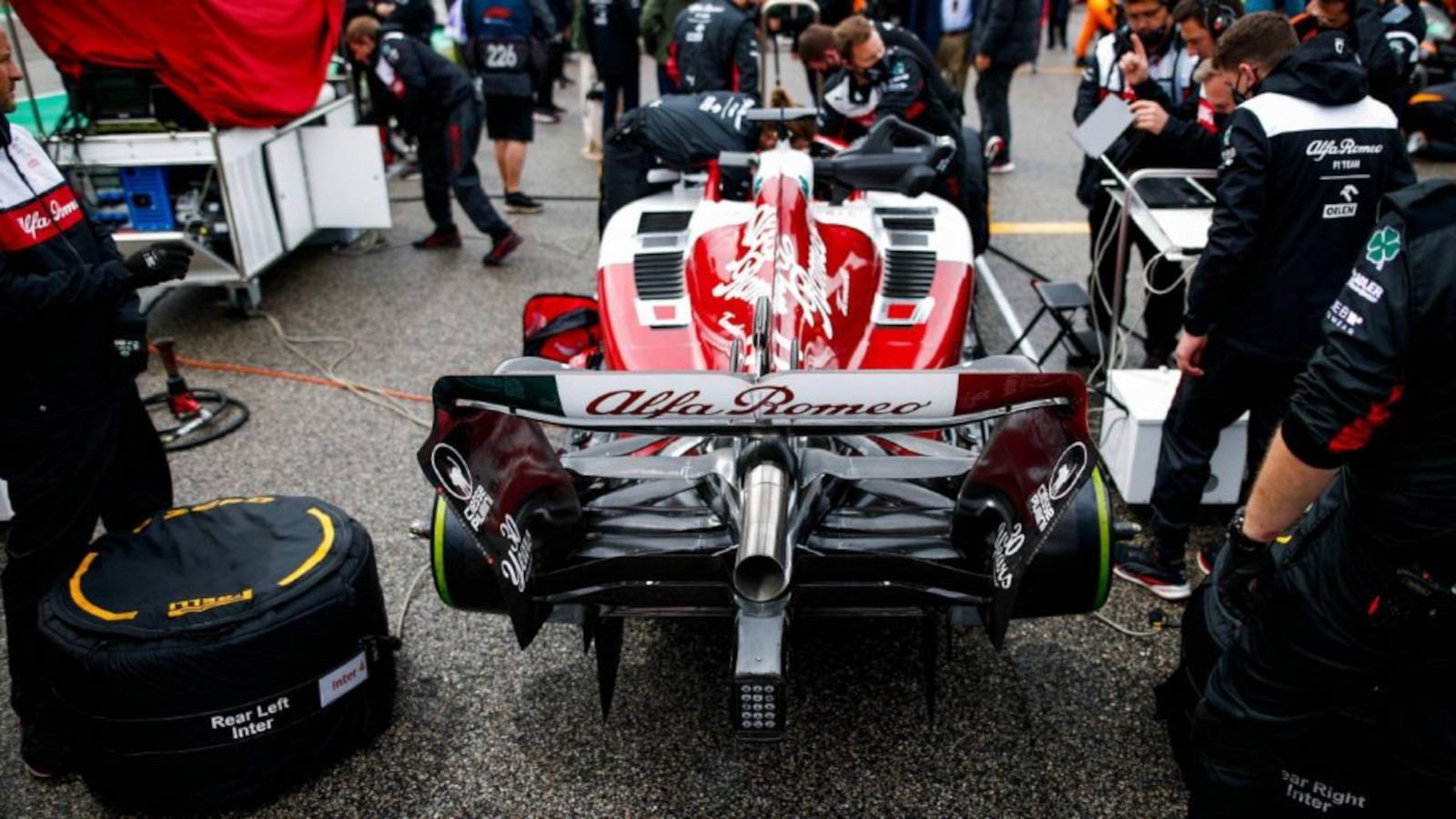 Alfa Romeo will leave Brazil with a lighter bank account after they were issued with a fine following a pit-lane misstep.
During the Sao Paulo Grand Prix it was announced by Race Control that Alfa Romeo as a team were under investigation, with a decision to be released after the race.
And the verdict which they reached was that a €1000 fine was warranted, a member of the Alfa Romeo staff, who was not involved in the pit stops, having entered the working zone.
The report reads: "The stewards heard from the team representative. The stewards reviewed the video from several angles.
"A member of the Alfa Romeo team who is not involved in pit stops entered the pit lane working area and was in a position where he was unreasonably close to the path of the approaching Haas car which was starting its pit stop.
"The stewards determined that this was an unsafe situation."
On the track it was a positive outing for Alfa Romeo, Valtteri Bottas going from P14 on the grid to cross the line P9, scoring two points.
The Finn felt that the late Safety Car cost him the opportunity to finish even higher than that, but he was nonetheless happy with the result and thanked his team-mate Zhou Guanyu for aiding his cause.
With Aston Martin scoring just the one point, and Haas zero, Alfa Romeo now go into the final round five points ahead of Aston Martin as they look to secure P6 in the Constructors' standings.
"I'm happy about today's race and we're happy as a team," Bottas reflected. "Everyone did a really good job – to go from 14th on the grid to ninth at the flag definitely classes as a good result.
"We could have been even higher, but the Safety Car at the end didn't really play in our favour: it cancelled the advantage we had on the cars behind us, and it left us exposed. Still, we scored more than our direct rivals so we can't complain too much.
"I did enjoy myself today, I was in some good fights and the car's pace was strong.
"I also want to give big thanks to Zhou for being a true team player today. We have been in good form in the last few events, we have one more to go to get the job done but we approach it with confidence."
As for Zhou, who crossed the line P12, his race was certainly not without drama.
First, he was forced to free his drinking straw which became stuck in his helmet, before later encountering turbo issues.
"Overall, we can be quite happy about the weekend, especially when you look at how we started, compared to where we finished," said Zhou.
"Our focus was to maximise the team's potential, and I'm confident we've managed that. Still, today has been a bit difficult on my part: I got my drink system straw stuck in my helmet at the beginning of the race, before managing to remove it, but, later on, we suffered from some turbo issues, something we will have to investigate ahead of next week.
"We pitted early, aiming to undercut other drivers, but then towards the end, the Safety Car made it quite difficult for us to keep up, especially because we didn't have many tyres left.
"Nevertheless, it's good to see that the team managed to bring home some more points to give us a good position for the Constructors' Championship ahead of the final race."
Read next: Max Verstappen tells Red Bull 'don't ask that again' after rejecting team orders