Alfa Romeo's time in Formula 1 may well be numbered depending on decisions above following the merger between Fiat and Peugeot. 
The brand's name returned to the sport in 2018 as a sponsor for Sauber before the team was renamed Alfa Romeo Racing at the start of the 2019 season.
Whether that will remain the case in the future is now unclear with Fiat, Alfa's owners, merging with Peugeot to form new carmaker Stellantis.
According to La Gazzetta Dello Sport, the sporting activities of the brand's falling under their ownership is to be reviewed in the near future.
"In the plans of the new global auto giant, which will arise from the merger between FCA and PSA, there will also be a redefining of the sporting activities of the group's brands," the Italian publication stated.
"It will start with the Biscione (Alfa Romeo's logo), which has been a sponsor of the Sauber-Ferrari team since 2018.
"Whether the historic brand stays in Formula 1 will depend on the new industrial plans deriving from the merger that was announced on January 4 after more than a year of negotiations."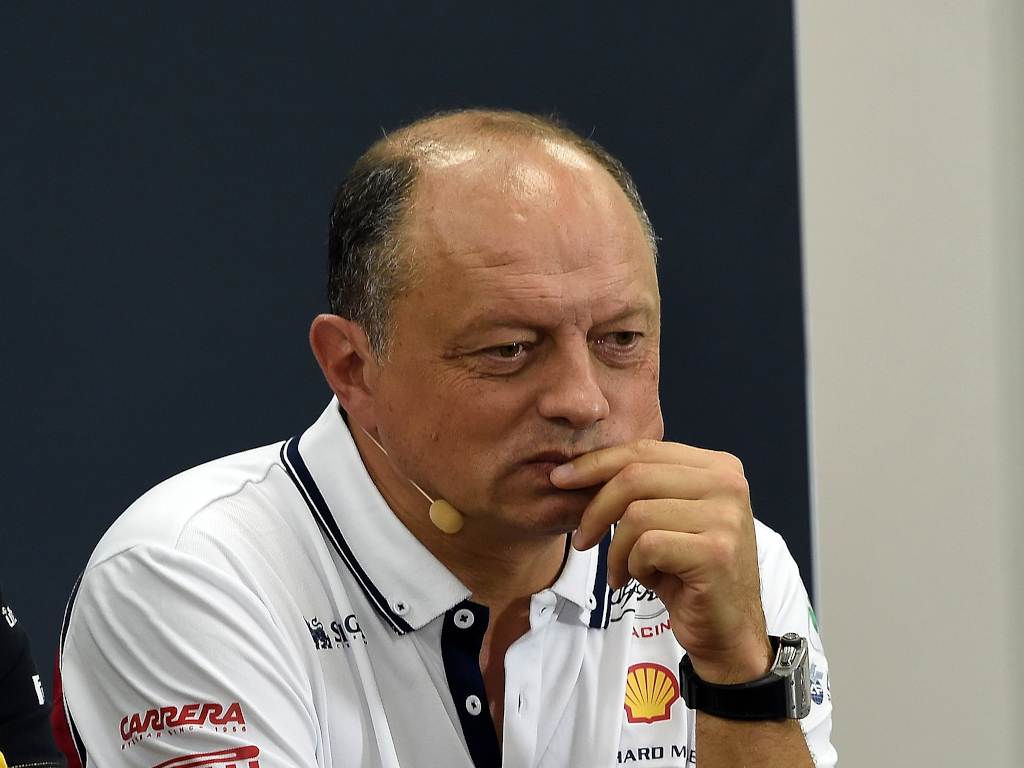 Check out the new 2021 collection on the official Formula 1 store!
While Alfa Romeo being pulled out of the sport wouldn't necessarily mean the Sauber team would leave the grid too, team principal Frederic Vasseur said that the support from the Italian brand is "crucial" for the outfit following the announcement that the partnership would continue for 2021.
"This is crucial for us," he told Motorsport.com.
"I don't want to talk about the financial side of the matter, although it certainly plays a role. But it's also the motivation that a team gets and the fact you can attract more people and let the company develop for the future. We need this kind of internal motivation.
"The fact that Alfa Romeo, the first World Champion in F1 history, wants to expand co-operation with us is not only a reward but also the next step for our company."
The team is, in many ways, a feeder team for Ferrari in its current form, with the Scuderia supplying their engine and a driver in Antonio Giovinazzi, and able to swap him with another one of their talents if they choose.
Given that, it would be in their best interest for the Alfa Romeo name to stay on the grid going forward.
Follow us on Twitter @Planet_F1, like our Facebook page and join us on Instagram!