Alfa Romeo must 'control' Russell points haul
In the battle to avoid propping up the Constructors' Championship, Alfa Romeo have made keeping George Russell on zero points their target.
Alfa Romeo, along with Williams and Haas, have been cut adrift at the bottom end of the standings, although Alfa hold P8 thanks to a point each from Kimi Raikkonen and Antonio Giovinazzi.
Williams and Haas, meanwhile, have yet to get off the mark.
But Williams have a weapon in this battle, that being Russell who has now made Q3 back-to-back at the Austrian and British Grands Prix, although that first point for the team continues to elude him.
If he keeps getting himself into such grid positions though, the chances only increase of a points haul finally arriving – and Alfa Romeo know it is vital in the context of their season to stop that from happening.
"This is at least until…we need to have more advantage in the championship, but priority number one for us is to control them in the championship and at the moment in the championship, Russell is the main threat," said Alfa Romeo's head of trackside engineering, Xevi Pujolar, quoted by GP Fans.
"As always, our mission is to achieve points but also to try to control Russell or make sure he does not achieve the points."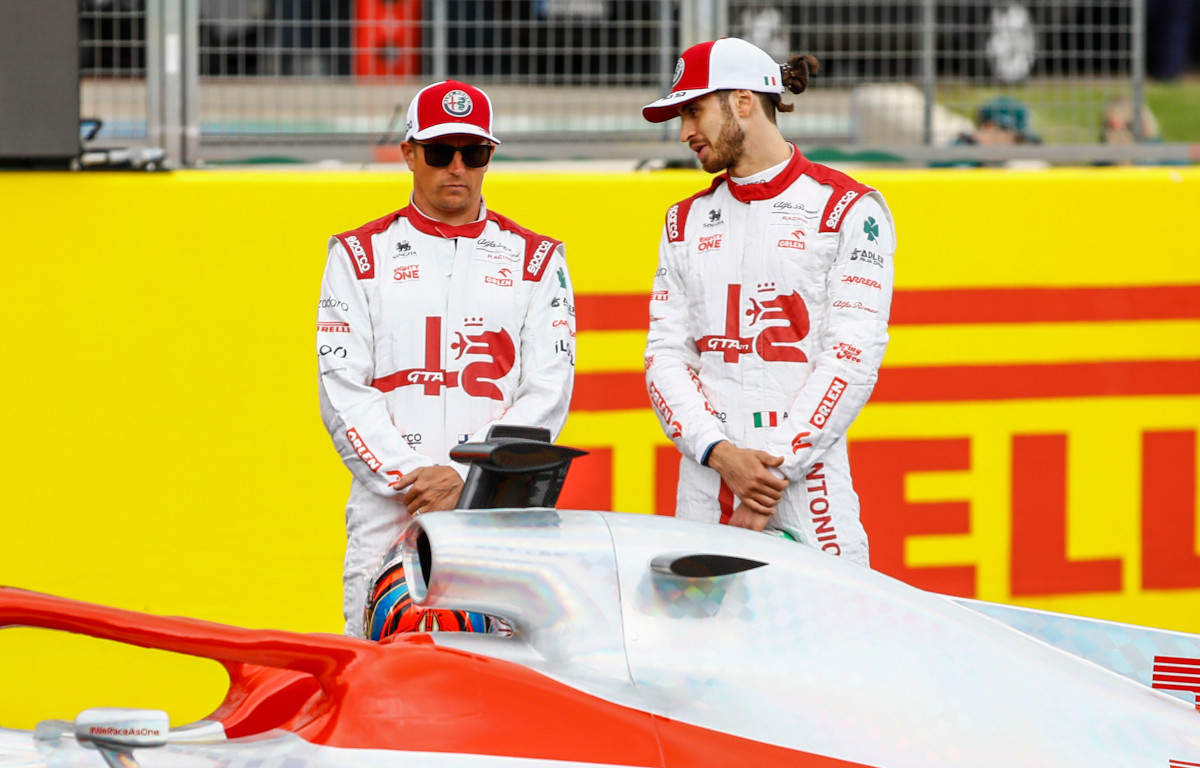 Check all the latest 2021 teamwear via the official Formula 1 store
Alfa Romeo's issues, it seems, are the opposite to those of Williams, with the C41 often struggling to deliver in qualifying. This in particular has been the case for Raikkonen.
But then when it comes to racing, the starts have been a clear strength for the team.
"In terms of race pace, I think both drivers are there. In terms of qualifying, everything is very, very tight and sometimes it can go that Kimi is just missing it," Pujolar explained.
"Obviously, our target is to have both cars in Q2 and with the sprint qualy we had both cars in Q2 [positions] because we had both cars between P10 and P15 because Kimi is actually generally quite good.
"Both of our drivers, if you look at the average of the season's starts on lap one, they are always reasonably good – if anything, gaining positions, and Kimi is probably one of the best."