Alfa hope Zhou will take them to F1 sponsorship 'front page'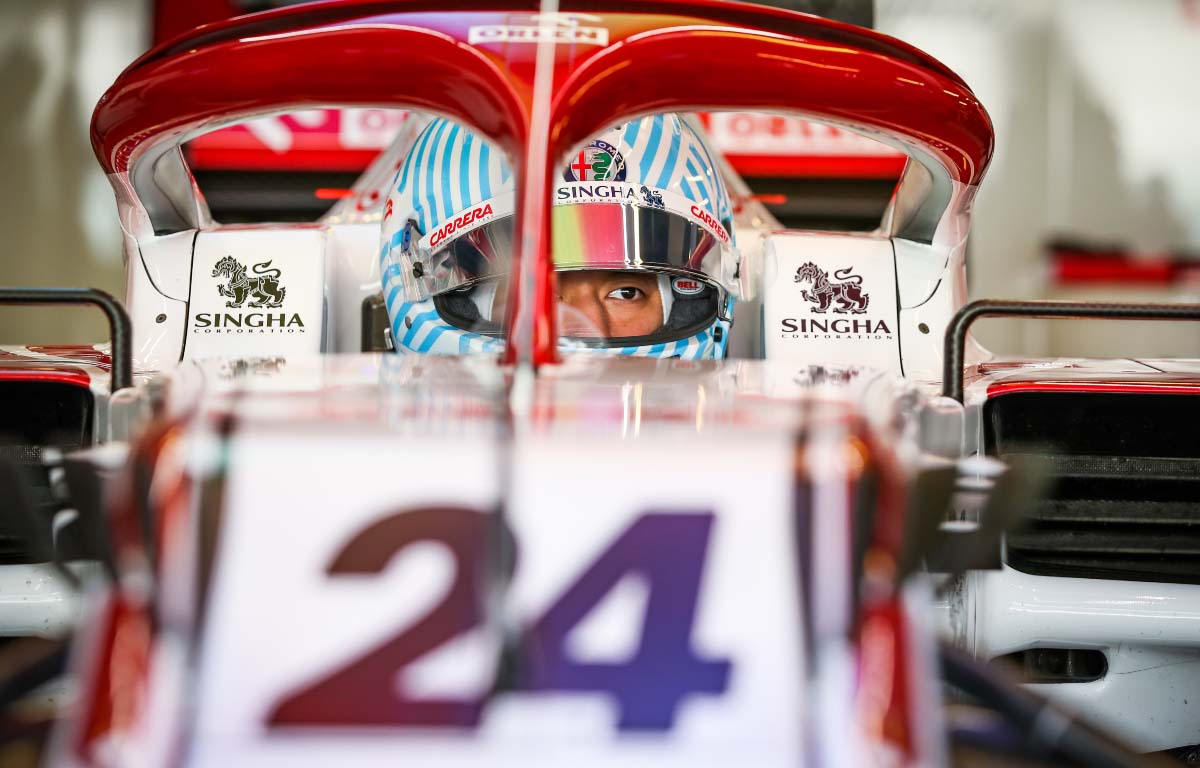 Alfa Romeo team boss Frederic Vasseur hopes that Guanyu Zhou can make the team a standout partner for sponsors.
The Swiss outfit announced Zhou for the 2022 season alongside former Mercedes driver Valtteri Bottas, marking an all-new line-up having fielded Kimi Raikkonen and Antonio Giovinazzi for the past three seasons.
On top of Zhou's talent, the 22-year-old having won four Formula 2 races in 2021 on his way to P3 in the standings, he also brings with him the potential to open up a lucrative market for Alfa Romeo as the first Chinese driver to make it onto the Formula 1 grid.
Alfa Romeo have finished no higher than P8 in the Constructors' Championship since they took over naming rights of the Sauber-operated team from 2019, but see the new 2022 regulations as an opportunity to claw their way up the grid.
Equally, they see Zhou as a similar opportunity, with Vasseur believing that is the drivers that hold value with the sponsors, more so than the team.
Speaking to GPFans, Vasseur said: "It's true that on the commercial side that the drivers are the flagship of the team in the end.
"We are speaking more about Lewis [Hamilton] and [Max] Verstappen than Red Bull and Mercedes, but it's normal. It's always like this.
"Between that, we need to consider these parameters: We are not Mercedes and Red Bull, and we need to be in front of the page to grow in terms of exposure, also because in terms of pure performance, and the pure performance of the team is always the target.
"It's not just to put the two fastest drivers into the car. We need to think about the next three years, how they will improve, how they will grow up, how they will develop, how you will be able to attract sponsors, how they will fit together.
"We spoke before about this, that we are not at the cost cap but our mission is to be at the cost cap in the next 12 or 24 months.
"It means that we need also to think about this, how to attract sponsors and the combination is quite complex, but the atmosphere into the team is an important parameter."
Bottas will be seen as the clear team leader with 178 starts and 10 wins under his belt in Formula 1, with Alfa Romeo hoping that he will serve as a good tutor to Zhou.
PlanetF1 Verdict
Alfa hope to benefit from Zhou's popularity in China
Frederic Vasseur hopes that Alfa Romeo will benefit commercially after signing Guanyu Zhou.