Alfa Romeo will introduce a new floor at Imola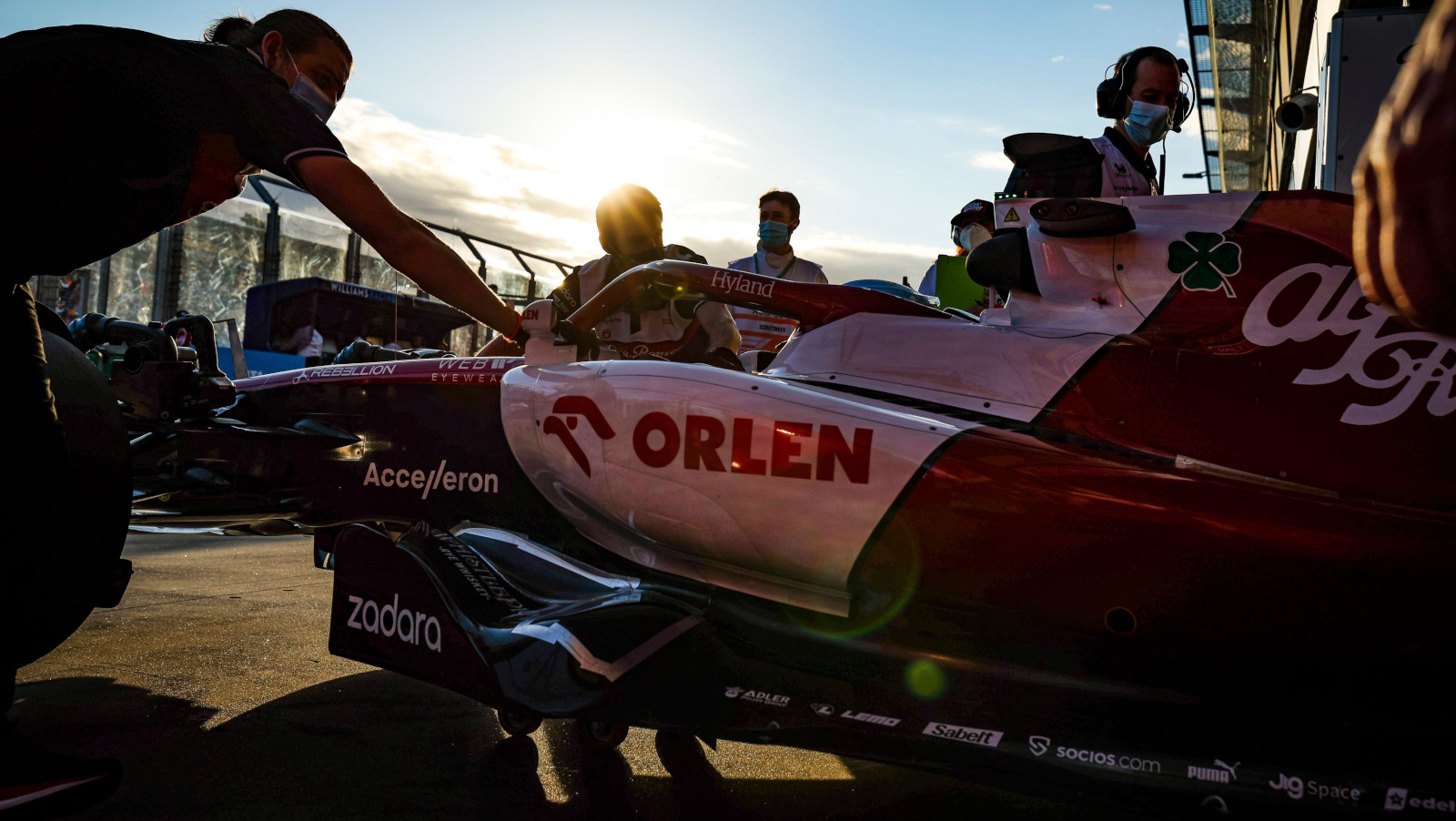 With the start of the European season upon us, Alfa Romeo will be bringing a new floor to the Emilia Romagna Grand Prix.
And that, Fred Vasseur says, is just the start of what will be a spate of updates.
With all-new cars in play this season, Alfa Romeo have shot up the pecking order, going from second last in 2021 to P6 in the opening three races of this season.
Already the team has scored 13 points with the C42, matching last year's tally, but now the development race as it is known begins.
Racing at the Imola circuit this weekend, Vasseur has revealed that Alfa Romeo will bring their first big update for their C42 in the form of a new floor.
But while other teams such as Ferrari have opted against introducing their new floor this weekend given that it is a sprint race weekend, Alfa Romeo have decided that throughout this season they'll bring their updates as they are ready.
How it works 👀#F1 pic.twitter.com/CNDzO30281

— Formula 1 (@F1) April 20, 2022
"I know that now the development is starting from Imola and Barcelona, and so we have to be there at the right moment," Vasseur told Motorsport.com.
"We have some updates in the pipe, as everybody does, but they have to work, and they have to work as planned.
"We will have a new part on the floor for Imola – it will only be the floor this week. So far it looks okay.
"If you wait like this, after Imola it's Miami, which is quite tricky. Then you have Barcelona, which is okay, but then it's Monaco, it's Baku, it's Montreal.
"You have perhaps two different approaches between the teams. Is it easier to bring a big package each four events, or to try to introduce one component every single event?
"We did like this three years ago, because two years ago, and last year, we didn't develop the car.
"And I think it was very successful for us, and we will have the same approach. We will try to bring updates, not every single race, but almost.
"And we'll have the first one in Imola, another one in Barcelona, and we will try to continue to push and to develop as long as we can."
He does, however, agree with Ferrari that bringing a big update to a sprint race weekend is perhaps not ideal but he reckons it is the right approach for Alfa Romeo.
"For sure it's not easy when it's at the beginning of the season, and we are still into the process of introducing updates and so on. But I think it's the same for everybody.
"It's in the hands of the team to decide if they want to have an update or not. It's up to the drivers to be ready to do a good job in free practice. We know the rule today, and for me it's not a drama. You have tons of championships all over the world with one hour of free practice, or even less.
"But at the end of the day, it's always the best driver who is winning the championship."